Malaga city is being heralded as the new up and coming food destination. The food hub of Southern Spain. High on most people's wishlist is the Spanish cuisine. The freshly grown and locally sourced ingredients, the fusion of Moorish and Mediterranean flavours and the spectacular dishes that result.
There's no shortage of great places to eat traditional Spanish dishes in Malaga - as our Top 10 tapas bars in Malaga selection confirms.
But what about those more international dishes? Looking for good Mexican or Indian food in the centre of Malaga? Does it exist? Here's our selection of Malaga's best international restaurants.
Restaurante Óleo: Mediterranean and Japanese Food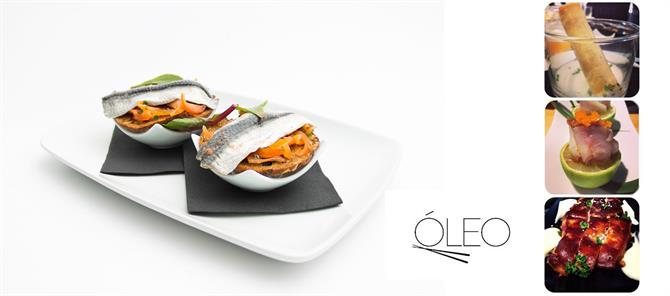 Situated in Malaga's trendy CAC museum, the Restaurante Óleo offers a surprising mixture of traditional Mediterranean flavours with a Japanese flare. Sounds strange. It is. But the combination works brilliantly.
The restaurant is the brainchild of the Malagueño chef, Sergio del Rio and the sushi expert, Rui Junior. A popular and fashionable place, Restaurante Óleo consistently receives rave reviews and is one of Malaga's most sought after establishments.
The open-air terrace and environment is very chilled out and relaxed. The perfect setting for a summer's light lunch. Be sure to try it, you won't be disappointed.
Address:
C/ Alemania, s/n. CAC
Málaga

Reservations: +34 952 219 062
Average price per person: 20-40€
Opening hours: Only open for dinner on Mondays, 7:00pm onwards. Tuesday - Saturday open for lunch and dinner. Closed on Sundays.
Restaurante Katogui Agora - Greek Food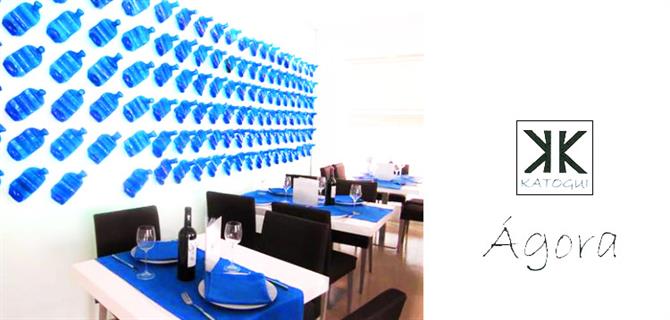 Looking for the best Greek food in Malaga? Katogui Agora restaurant is the place to be. Located right in the heart of the city centre, just in front of the Roman Amphitheatre. The menu is extensive and is responsibly priced. Offering all your Greek favourites and much more. The Musaka and Joriatiki are to die for.
They have another restaurant based just outside of Málaga, in Rincon de la Victoria.
Address:
Avda, Alcazabilla, 14,
Malaga
Reservations: +34 952 22 30 21
Average price per person: 25-30€
http://www.katoguiagora.es/
Restaurante Samarkanda - Lebanese Food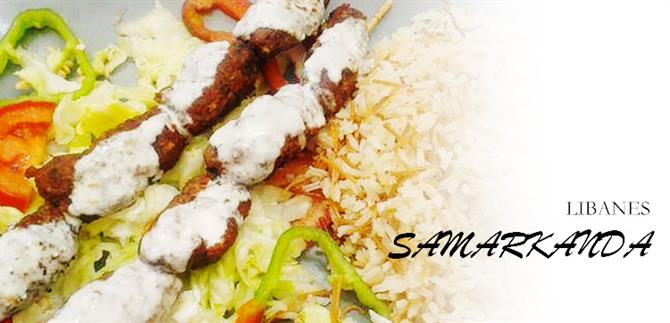 Lebanese cuisine is world famous for its rich selection of Mezze (appetizers) and the healthy emphasis on vegetables and cereals. The rich and varied flavours will have you coming back for more. Don't be put off by the façade and the tacky chairs, Restaurante Samarkanda is the place in Malaga to try some authentic Lebanese cuisine. What they saved on furnishing is reflected in the fantastic price-quality ratio.
Hummus, Mezzes, falafel, sumac chicken, traditional Lebanese meat pies and the couscous Tajines are all recommended.
Address:
Calle Jose Denis Belgrano 25,
Málaga

Reservations: +34 952 21 79 76
Average price per person: 25-35€
Opening hours: Open daily from 12:00 – 5:00pm and from 8:00pm – 12:00am


Restaurant Al-Yamal - Arabic/Moroccan Food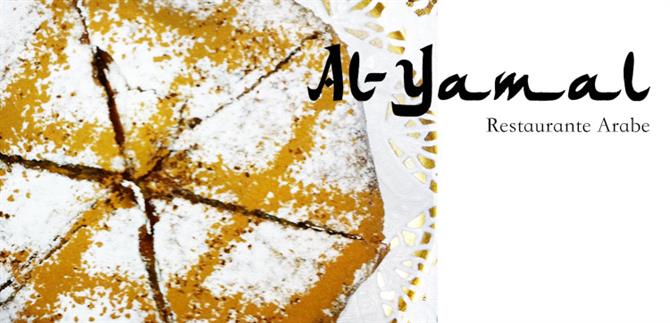 Al-Yamal first opened its doors in 1983 and was Malaga's first Arabic restaurant. Situated in the trendy up-and-coming artistic neighbourhood, Soho.
Al-Yamal means 'beauty,' in Arabic and is run by a mother and son team. The quiet and intimate restaurant, with great service, provides the perfect setting for a romantic dinner.
The couscous, roast pepper salad and lamb kebabs should be high on your wishlist.
Address:
Calle Blasco de Garay 7, 29001
Málaga

Reservations: +34 952 21 20 46
Average price per person: 15-20€
http://www.restaurantearabeal-yamal.net
Restaurante Zenart - Japanese Food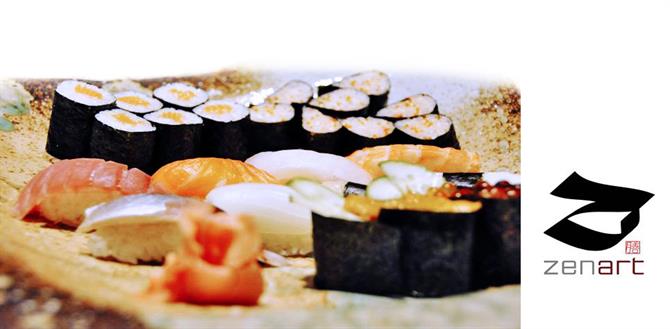 Ever since 2004, Zenart restaurant has been serving the best Japanese food in Malaga. The upmarket and stylish restaurant is divided across two floors. The Sushi-bar and tapa-like dishes are served downstairs, for a more intimate/formal dinner, the restaurant upstairs is the place to be.
Address:
Calle del Mundo Nuevo, 4,
Málaga
Reservations: +34 952 06 00 79
Average price per person: set menu at 59€ with house wines.

http://www.zenart.info/
Restaurante El Farolito - Argentinian Food

The 'El Farolito de los tres piantaos,' to give it's full name, is an Argentinian Parrilla restaurant that specialises in grilled meats. Originally founded by three partners, a German, a Spaniard and an Argentinian. The small restaurant has been going from strength to strength over the last 11 years. Best to reserve, or arrive early, it gets busy after 10pm.
The decoration and feel of the restaurant are straight from 1960s Buenos Aires. An extensive menu offering all the usual suspects. The steak, grilled chicken and chorizo are recommended. Vegetarians beware, there is very little on the menu that isn't meat.
Address:
C/Beatas 14,
Malaga
Reservations: +34 657 97 32 13
Opening times: 8:00pm – 12:00am in the winter and from 8:30pm – 12:30am in the summer. Monday - Saturday, closed on Sundays.
Average price per person: 20€
Restaurante Indio Taj Palace - Indian Food

Until very recently, there weren't any good Indian restaurants in Malaga. The Taj Palace in Malaga's Malagueta neighbourhood has changed that. Traditionally decorated, air conditioning and some great curries.
All of the usual favourites are carefully prepared. Meat and vegetarian dishes, with a wide selection including Tikka Masala, Tandooris, Vindaloos, rice dishes and Naans.
Address:
Av. Cánovas del castillo, 12
Málaga
Reservations: +34 952216326
Average price per person: 20-25€
http://www.tajpalacemalaga.com/
Restaurante Amigos Grill - Mexican Food

Amigos Grill is located in one of Malaga's best and most loved areas, the new port area at Muelle Uno. There's a wealth of shops, bars, restaurants and plenty of fun things to keep the whole family entertained, including glass bottomed boat trips and several parks.
Amigos Grill is part of a chain and has sister restaurant in Benalmádena's port area.
Guacamole, nachos, tacos and the best chilli con carne to be had in Malaga.
Address:
Muelle 1, local 59 Puerto de Málaga
Málaga
Reservations: +34 952 21 71 08
Average price per person: 15-20€

Opening times: Daily from 1:00pm– 1:00am.

http://amigosmuelleuno.com/index.html
Osteria Angelino dal 1899 - Italian Food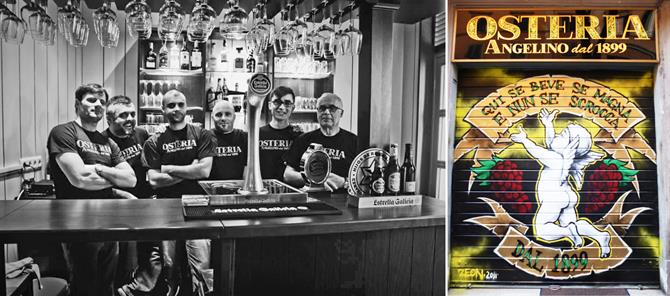 La Osteria Angelino restaurant is the result of a long family tradition that dates all the way back to 1899. They specialise in home-cooked Italian cuisine.
The restaurant is small and fills up quickly, reservations are recommended.
The Tiramisu is to die for, great Italian wines and, of course, pastas and pizzas galore. Great value for money.
Address:
C/ Mariblanca 10,
Malaga,

Reservations: 951772762
Average price per person: 20€
Restaurante La Mafia: Italian Food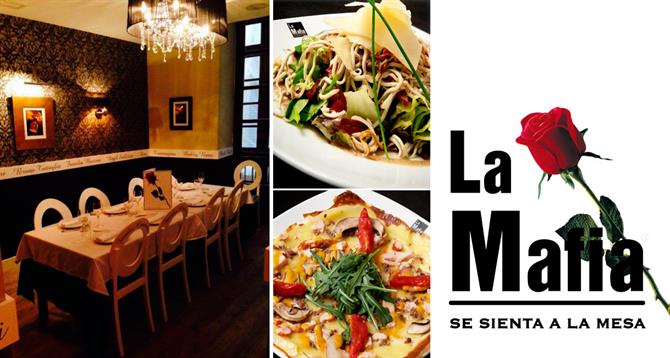 "La Mafia se sienta en la mesa" is part of a franchise and is another great Italian restaurant in Malaga. With its distinct 'Godfather' themed atmosphere and subtle lighting, its a good spot for a quiet dinner.
The mushroom risotto with pate and parmesan comes highly recommended, as do, all the generously-sized pizzas.
Address:
C/ Compañía, 5
Málaga

Reservations: 952 216 861
Opening times: 1:30pm– 4:00pm / 8:30pm– 00:00am– Monday to Sunday.
Average price per person: 20-30€