Málaga city
is the vibrant capital of the
Costa del Sol
, a modern and cosmopolitan destination with endless days of sun overlooking the Mediterranean sea.
Video - Where To Stay in Malaga
There are many reasons to visit Málaga city, whether its the beaches, museums, history or culture that you seek, each neighbourhood in Málaga offers its own unique holiday experience. Here is a guide to help you find
where to stay in Málaga
.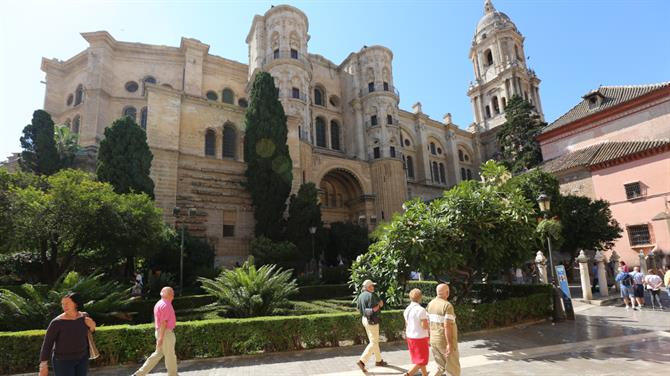 Where To Stay In Málaga For Sightseeing
Málaga city is a great destination for those interested in art, history and culture. From neighbourhoods with street art and exhibitions to areas with museums and historical sites. Málaga city also hosts famous cultural events such as The Feria de Málaga and Semana Santa, which has been declared an International Tourist Interest in Málaga.
In the Malagueta neighbourhood, you are within walking distance of the famous historical sites such as La Alcazaba, the Roman Theater, the Cathedral and the Gibralfaro Castle.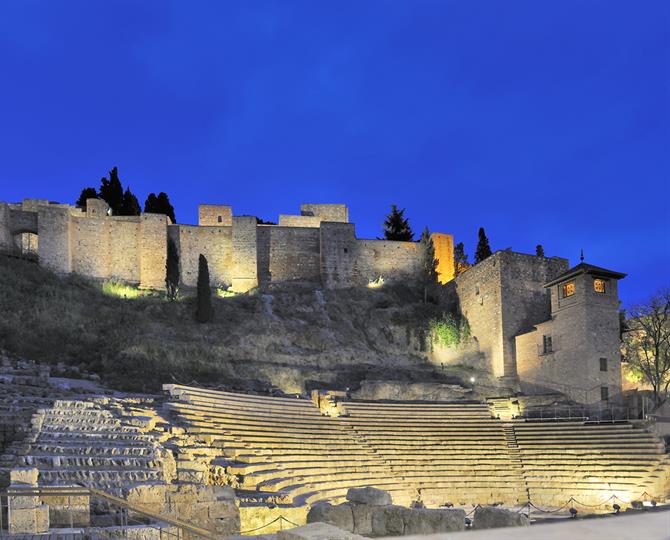 Malagueta is a popular neighbourhood to stay in due to its bustling, urban beach and proximity to Málaga's international seaport and the city centre.
The Port of Málaga has many attractions, lined with restaurants, bars and shops it also has spectacular views of the city.
The Alborania Museum
is a great place to visit with children to discover marine life in this part of the Mediterranean. Also located in the port - '
Muelle Uno
' is the colourful
Pompidou Center
, displaying French art and culture, showcasing permanent and temporary exhibitions.
A famous, albeit controversial tradition in Spain, is bullfighting, the majestic Bullfighting ring is located in the Malagueta neighbourhood. This venue hosts bullfights throughout the year as well as various concerts and events. As a popular attraction, you can take a tour around the ring and learn about the heritage of Spanish bullfighting culture.
At the hub of the modern art scene in Málaga city is
Soho
, stay in a
holiday apartment in Soho
and wander around the streets exploring the urban art, with graffiti by renowned street artists such as Obey and
D * Face. Also in Soho, visit The Contemporary Art Center which displays a range of exhibitions and is open to all kinds of artistic and cultural events.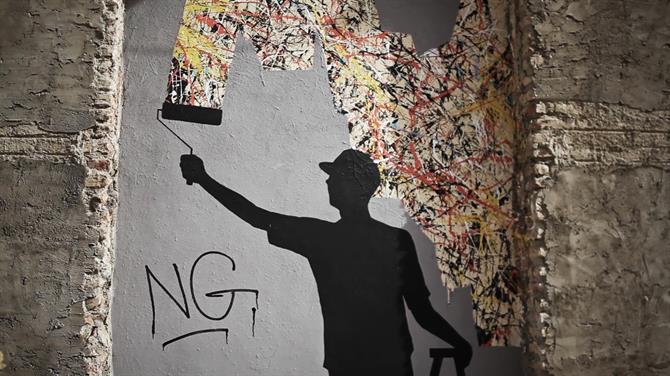 Just west of the city centre is Huelin, a humble neighbourhood that has evolved over recent years due to the popularity of its beaches and parks.
In Huelin
visit the old tobacco factory to get an insight into Málagas industrial past.
Historically, this neighbourhood was home to the first industrial chimneys in Málaga when the region was manufacturing textiles, metalwork, flour and tobacco. Today, the old factory hosts a number of collections including
The Russian Museum of Saint Petersburg
with exhibitions displaying the complex history of Russian art as well as
Automobile Museum
, with a collection of vintage cars.
Apartments in the historic centre of Málaga
are ideal if you want to stay close to the attractions in the city. If you are seeking a holiday rich in culture and history there is no better location. Pay homage to world-famous painter
Pablo Picasso
who was born in Málaga by visiting
Plaza de
la Merced
, the
Picasso Museum
and the Picasso Foundation 'Casa Natal.'
If you are interested in seeing some Andalucian art from the late 19th and early 20th century, head to Museo Carmen Thyssen Málaga. Other museums located in the historic centre are The Museum of Music - an interactive music museum with instruments from around the world and all ages. The Wine Museum - showcasing local wine-making history, process & culture and The Museum of Arts and Popular Culture - presenting the daily life of Málaga, its customs and traditions.
Where To Stay in Málaga Near The Beach
On the Costa del Sol the best urban beaches are in Málaga city, with great facilities and 'Chiringuitos' serving fresh fish as well as bars overlooking the Mediterranean. The warm climate and soft sand make the beaches of Málaga lucrative holiday destinations.
El Palo in east Málaga is a quieter neighbourhood away from the centre and one of the best places for a family to stay in Málaga city. Two of the best beaches in El Palo are Playa Virginia and Playa de la Milagrosa.
Just east of El Palo is Playa Candado, a small and intimate beach with an elegant restaurant where you can dine with some of the best views of Málaga city. Holiday homes in El Candado are ideal for those who want to stay close to the beach in a relaxed location.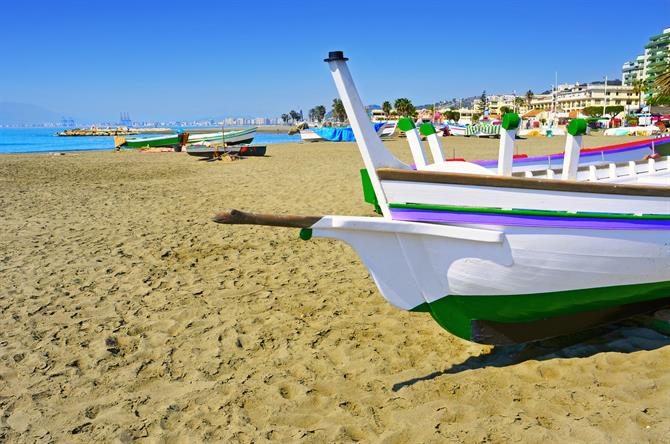 Pedregalejo, also in east Málaga is a quaint fishing neighbourhood of Málaga city, with little fishing houses situated just steps from the shore, restaurants serving fish straight off the boats and a bustling promenade. One of Pedregalejo's greatest charms is the local, friendly atmosphere.
El Limonar
in west Málaga is home to
Playa de la
Caleta
,
the most famous beach in this neighbourhood. Located
between Los Baños del Carmen and La Malagueta it is large in terms of city beaches.
Holiday homes in Malagueta
are in a privileged location due to their proximity to the city centre. Combine a holiday visiting the cities attractions with relaxing on its urban beach. 1200 metres long and 45 metres wide, i
t is the most popular beach in Málaga city.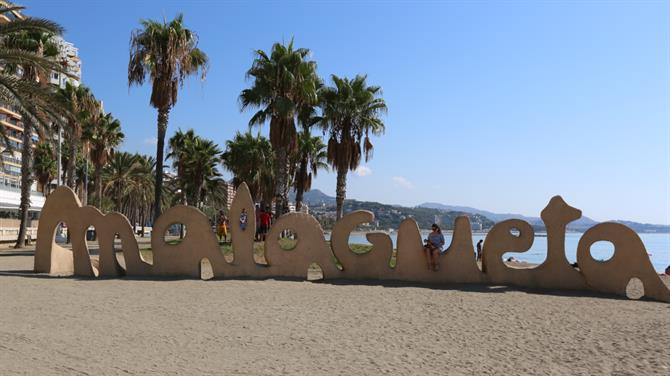 Huelin
in west Málaga is
a relaxed, family-friendly neighbourhood, just a short distance from the historic centre of Málaga. The two main beaches in Huelin with all the facilities are
P

laya de

San Andrés
and
Playa de La Misericordia,
perfect for those seeking a relaxing, sun-filled beach getaway to Málaga city.
Where To Stay In Málaga For 3 Days
Málaga city is ideal for those who just want to get away for the weekend. If you are only in Málaga for a few days you may want to stay in a neighbourhood close to all the main attractions of the city.
Immerse yourself in the art, history and culture of Málaga and stay in the city centre. In the historic centre, you are close to the most famous museums and historical sites, as well as some of the best bars and restaurants serving local cuisine. The romantic, Parisian style architecture around the centre creates the perfect ambience for couples seeking a mini-break in the heart of the Costa del Sol.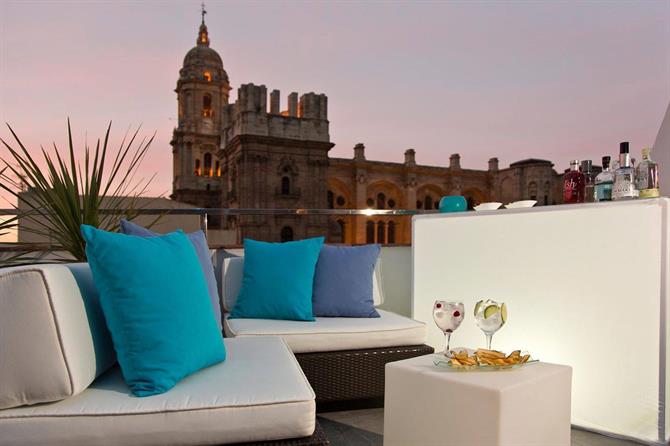 If you seek a city break in Málaga away from the hustle and bustle of the centre, consider a holiday in Pedregalejo.
The charm of this
neighbourhood
can be found
on
the beach and promenade,
with some the best fish restaurants in Málaga and local bars.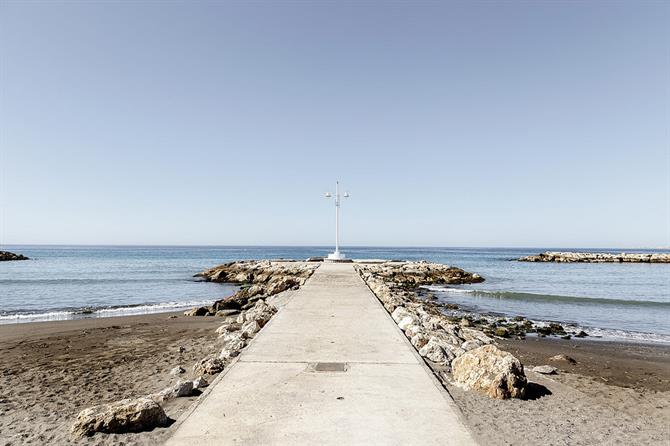 Consider
staying in El Palo
for a weekend in Málaga city, a cheerful, family neighbourhood perfect for a short beach holiday. O
nly 5 km
away, El Palo is
well-
connected
to
Málaga city centre.
Where To Stay For Shopping In Málaga
Málaga is a popular tourist destination for shopping, attracting many northern Europeans to its shopping streets every year, with the best shoe stores, fashion boutiques, shopping centres and artisanal shops.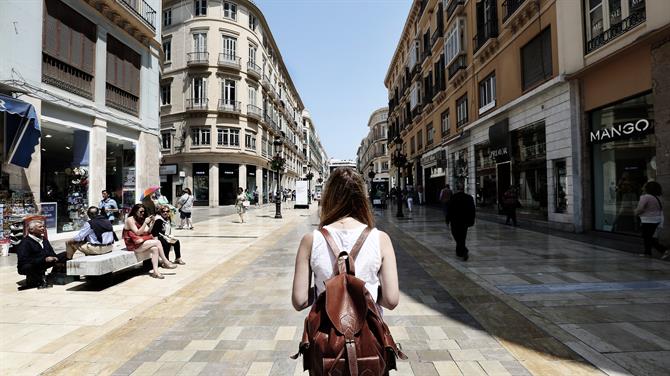 The historic centre is without a doubt one of the best locations in Málaga for shopping. Home to one of the most famous shopping streets in Europe,
Calle Larios
is a
wide pedestrianised street, stretching over 350 metres with international high streets and designer brands set amongst beautiful architecture.
If you want to shop for something a little different, the various streets veering off Calle Larios have individual boutiques and artisanal shops. You will also find many cafes, ice cream shops, restaurants and tapas bars to take a break from shopping and try some of the local cuisine.
The Muelle Uno in the port of Málaga is also great for shopping, located in the Malagueta neighbourhood, there are many shops, restaurants and bars, in a modern setting with great views of the historic centre. Wander in and out of the shops, admiring the boats and luxury yachts coming and going from the port.
Where To Stay In Málaga For Luxury
Málaga city is often considered to be a luxury holiday destination on the Costa del Sol due to the beautiful beaches, architecture, lifestyle and some of the best cuisine in Spain.
If you are staying in the historic centre or Malagueta, you will be close to the luxury shops, bars, restaurants as well as the port of Málaga. Many of the holiday apartments in Malagueta are luxury, with terraces overlooking the sea with stylish and modern interiors.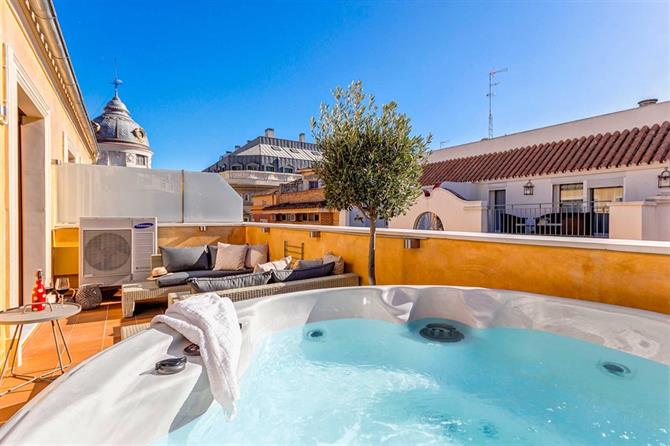 Holiday homes in Pinares de San Antón
are also ideal for a luxury holiday in Málaga city. Just 5 km from the centre in a slightly quieter, natural setting.
Pinares de San Ant
ón is a residential neighbourhood and many of the apartments have terraces and their own private swimming pool.
In the historic centre of Málaga, there are many luxury, loft style, terraced apartments and some with a private jacuzzi. If you stay in the city centre, enjoy the close proximity to luxury restaurants and roof terraced bars. In the evening, take advantage of your private terrace, relax and look out over historical buildings and bright lights of the city.
El Limonar
was historically associated with upper-class families from Málaga, whose luxury villas and stately homes were the picture of life in the late 19th century. Find your luxury
holiday accommodation in El Limonar
with a private pool, explore the history of the neighbourhood and its beaches.
Where To Stay In Málaga On A Budget
Although Málaga is often associated with luxury holidays, there is also a wide range of budget accommodation in
Málaga city
. Save money on your accommodation so you have more to spend on the holiday itself.
El Palo is a short distance from the city centre and well-connected by bus links. You can find holiday accommodation in El Palo starting from €50 a night. A family, local neighbourhood, you can eat very well in the centre of El Palo as well as along the seafront, with fish straight off the boat for good prices.
Similarly, in Pedregalejo you can find holiday homes from €50 with the beach at your feet. Pedregalejo is famous for its fishing culture and at the weekend the restaurants along the promenade are full with locals enjoying delicacies from the Mediterranean sea. A typical dish is 'espetos' (a skewer of 6 fresh sardines) grilled over an open fire on the beach in front of you.
Stay in Huelin
for a budget holiday in Málaga city. Families and groups can rent accommodation on the seafront from €132 per night. Huelin also has many restaurants and bars where you can eat well for a good price.
Ciudad Jardin is also a great place to stay on a budget in Málaga with great links to the city centre.
Where To Stay In Málaga With A Family
For a family holiday to Málaga city, you may want to stay in the neighbourhoods located next to beaches and parks, equipped with all the amenities.
Huelin is ideal for families, next to the beach, this neighbourhood also has a large park with a lake and 32.000 square metres of grass equipped with a playground for children.
Another destination for a family holiday in Málaga is the historic centre. With pedestrianised streets, historical sites and museums there is much to choose from for family entertainment in the city centre. Take a boat trip from the port around the bay and discover Málaga from the sea. Also in the port is the Ferris wheel of Malaga, 70 meters high get the best bird's eye view of Málaga city during the 15-minute journey.
Consider Pedregalejo for family holidays to Málaga city in a more tranquil location. Along the coast of this neighbourhood, there are small bays, with little waves and shallow waters making them great spots for children to swim in the sea. There are also play areas dotted the beaches of Pedregalejo, with apparatus and zip wires.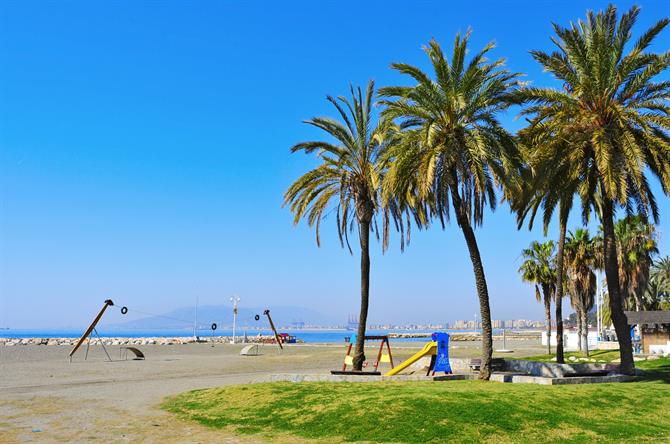 El Palo also has numerous play areas on the beach and a promenade ideal for hiring bikes and cycling along the coast.
Where To Stay In Málaga For Nightlife
Málaga city has become an increasingly popular destination for nightlife, attracting visitors from across the world. Nightlife for all tastes, there is no shortage of stylish rooftop bars, club, pubs and local venues with live music.
One of the best places for nightlife in Málaga is the lively city centre. Here you have the biggest variety of venues in Málaga, with 'discotecas' where you can dance to the latest hits, roof-top terraced bars where you can enjoy a drink with some of the best views in the city and tapas bars with a bustling mixture of locals and visitors.
To enjoy a drink on one of the roof-top terraces head to, Oasis Terrace,
Batik
, La Terraza del Chinitas and San Juan Terrace. These almost secret venues are where you can capture the best views of the city, especially at night.
ZZ pub in Calle Tejon
is legendary for live rock music, as well as soul, indie and blues. With regular bands taking to the stage every night.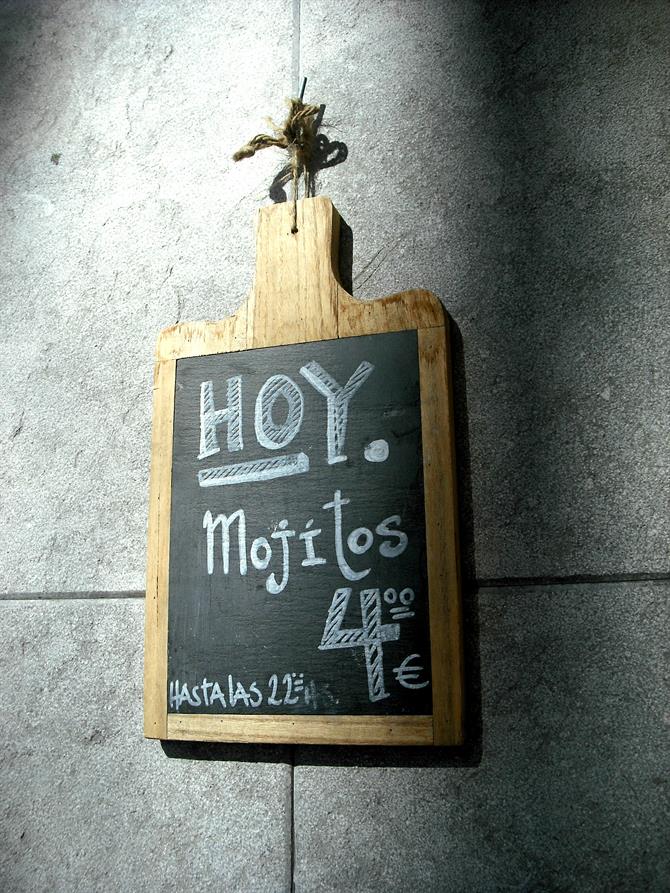 Soho has become the 'trendy' neighbourhood in Málaga city, associated with the alternative creative arts scene as well as fashionable bars, cafes and street art exhibitions. La Fábrica de Cerveza is where you can taste a variety of seven craft beers brewed on site. Sit back with your drink, with the subtle smell of beer brewing in the background and listen to live music.
Pedregalejo
offers an alternative nightlife compared to the busy city centre. The bars here connote a more relaxed beach vibe. Popular with locals,
La Tortuga
and
Pedrega
are two great spots to enjoy a cocktail
listening to the soft sound of the waves. El Balneario has the biggest beach terrace in this area, located on the sea, admire the views of Málaga city from a distance.
Where Not To Stay In Málaga
When you go on holiday, you always want to have as much information as possible, if you are not familiar with Málaga city this information may be useful for you. One of the reasons Málaga is such a popular holiday destination is because it is considered to be very safe.
However, as in most cities around the world, there are areas which are best to avoid. Màlaga city is big and the majority of attractions are based in and around the city centre. Generally, the less safe neighbourhoods in Málaga are located in the northern part of the city. Visitors are advised to avoid the 'La Palmilla' neighbourhood at the very edge of the city, but there should be no reason for visitors to venture there. In all the neighbourhoods mentioned in this article, you should feel safe walking around at any time of the day.
Málaga city is made up of many neighbourhoods with their own unique style that contributes to the vibrant personality of the city. Choosing where to stay in Málaga depends on your interests, whether you are seeking a beach holiday, a luxury stay or a mini-break filled with art and culture, Málaga city has it all.