Something for the weekend
Weekend mornings are for getting out of bed if you're in Andalucia. if you go down to the woods today, you might be in for some surprises.
Clear blue skies and bright sunshine are all part and parcel of the picture in Winter - the Spanish picture, that is. December might bring chillier weather than the sweltering previous months, but the days are almost guaranteed to be bright and sunny, even if a jacket is required.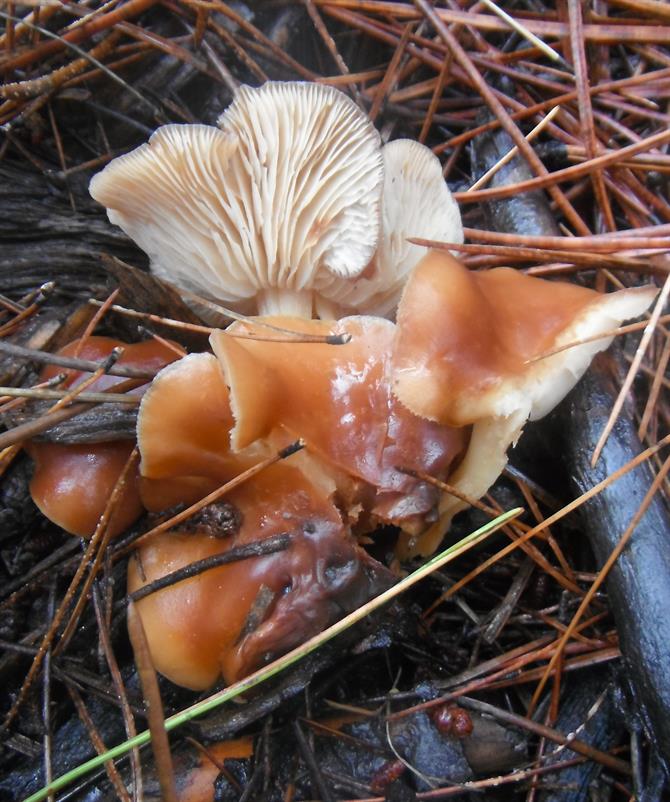 Local trees
The nearby forest might be Holm Oak or Cork, depending on where you have chosen your Spanish holiday. Here in the Alpujarras, our local woods are made up of coniferous Pine, planted tightly and steeply up mountain and hillside, creating a green canvas to compete with the brown and deep grey palette of the surrounding countryside in this last season of the year.
Sunday mornings
We love to go for a bracing stroll on Sunday mornings here in the Alpujarras. A good walk slithering and sliding down the leafy banks, russet leaves crackling and crunching underfoot on 'our' backyard mountain, Cerrajón.
A rosy glow in our cheeks, and a little exercise before lunch. A good way to entertain the kids if you're on a budget family holiday in Spain.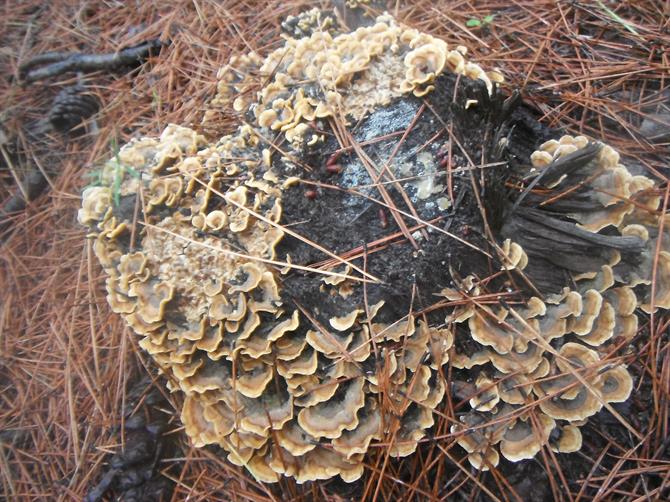 When bad weather is actually good
It rarely rains here, but we're usually glad to see it. We know it won't last for one thing, but we also know it'll pull a pretty white bobble hat tightly down on the surrounding Sierra Nevada mountain range, perfect for ski conditions and changing our picturesque view once more.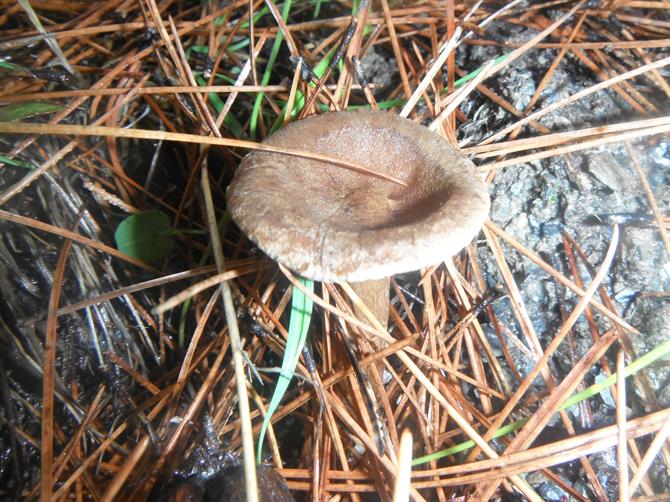 Fungi finds
But we also like to see the rain because a little precipitation means the mushroom spores will spread and they'll sprout upwards through the trees.
From fairy-tale toadstools, to red and white spotted stuff of nightmares, and the ones that we want, Saffron Milk Caps, known in Latin as Lactarius Deliciosus - and indeed they are.
Food for thought
But BE WARNED - not all fungi are friendly, and most are deadly, to touch as well as to eat. So, if you're not an expert, or if you don't have a local trusted guide with you, then please stay safe and DON'T touch.
Take heart, if the local edible delicacies are up and about, they'll be guaranteed to be on the tapas menu when you scramble back down to the village bar. And if you're lucky enough to be staying in Granada, they'll also be free!