I predict a riot
Fireworks and flowers, parades and church bells pealing loudly. Brass bands at silly-o-clock and bad dancing until the wee hours. Sounds like a Spanish fiesta...?
Like most villages of the Alpujarras mountains, we have our fair share of annual parties and religious fanfare. The two main fiestas for Murtas are in May - Santa Cruz - and September - San Miguel. Giant paella pans and processions are the order of those days, with the church taking the leading role.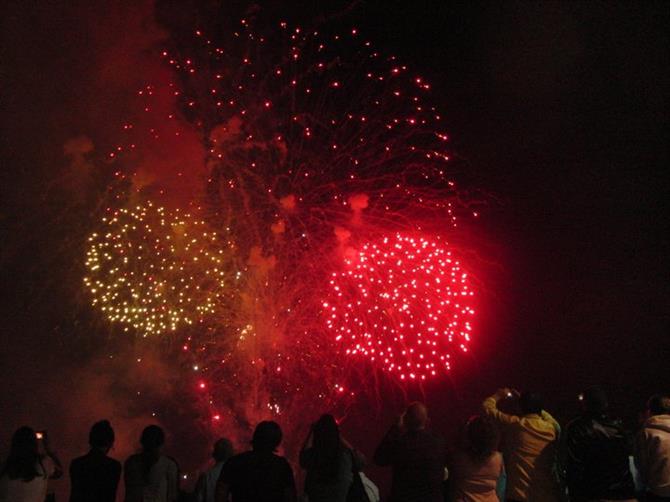 Semana Cultural
But three years ago, we ran the first Cultural week - Semana Cultural - in the heat of August, and it was a runaway success. This year we celebrated the Semana Cultural III - and it was bigger and better than ever. Not bad for a village with a year round population of about 200!
A week of bringing people together from home and away - with activities all day and almost all night for all - staying power required!
"Imagine all the people..."
Normally a very tranquil village, Murtas is usually inundated in August with the holiday crowd. That bank manager, or the accountant you have been trying to get hold of....well, put the phone down and don't bother until September because it would appear that they're all here. Spanish folk love to 'come home', and the extended family and their brood tend to descend on our mountain for the hottest month - much to the delight of black stockinged granny - and of course the local bar-owner.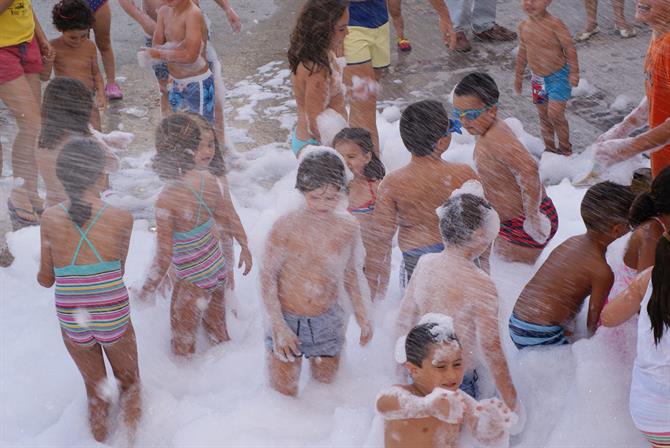 "No religion too..."
There's no sign of religion, the church is not involved, so none of the aforementioned processions or flowers - just a week-long celebration of everything local and cultural, a tip of the hat to this wonderful spot we happen to have landed in - and fun for all. Yes, the Spanish do love a good knees-up!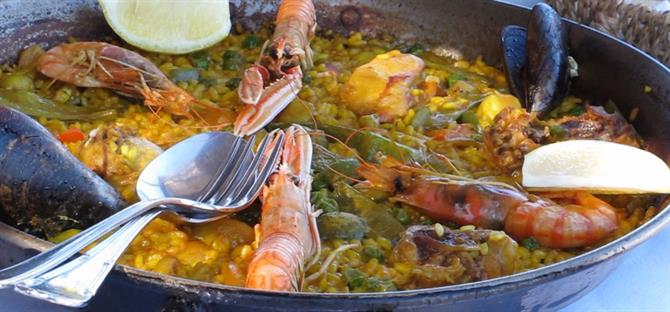 What took place?
What was on the bill? Yes we still had the music, dancing and drinking until the sun came up. But we also had different classes and crafts, kids games and an insight into the old ways of the village.
Some of the things we enjoyed taking part in were:
Oil painting and Collage week long course which proved that we have a village full of talent!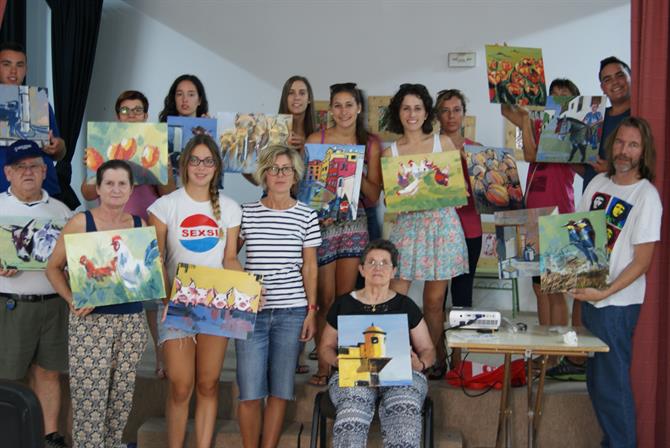 Esparto making - a traditional weaving craft.
A photography competition.
An embroidery course.
A night of Trovo and castanets, then the main Traditional Music Festival took place the week after - and Murtas came first!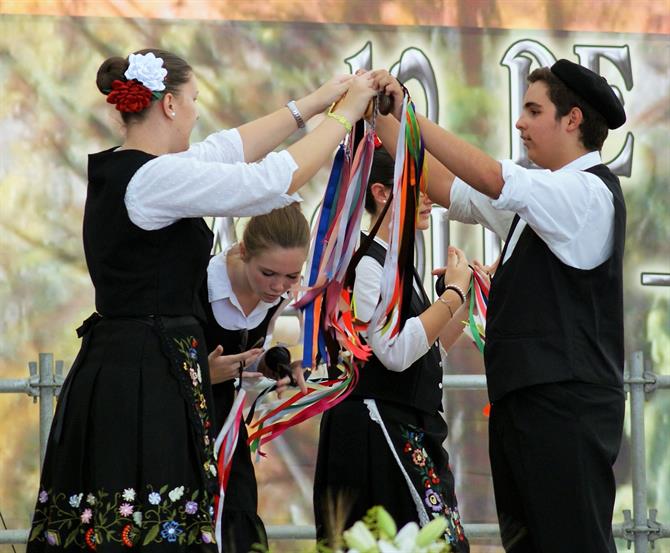 A cooking competition using local figs and almonds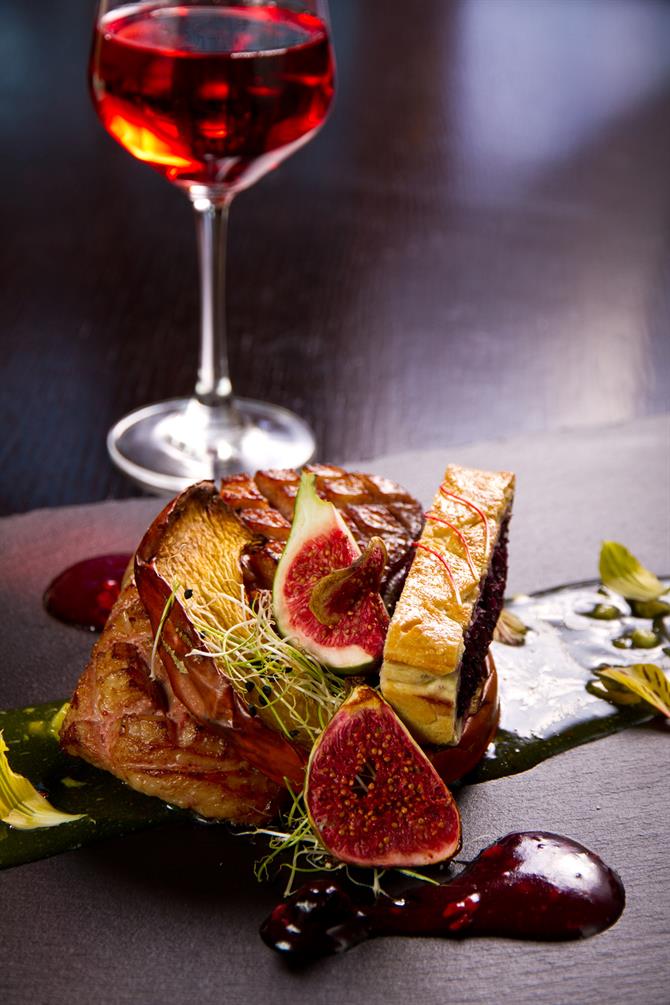 Open air theatre from Lorca's travelling theatre company - read more on the theatre company here.
Star gazing at midnight from the top of the village. August is the optimum time for shooting stars, and there is no light pollution up here at 1115m above sea level.
A BBQ for all.
A treasure hunt for all ages.
Soap making with natural essential oils.
An espuma - or foam - party in the main plaza.
A tour of the local bodegas with wine-tasting and tapas thrown in.
A game of night detectives for the kids (scared them all witless!)
A 'whole village' day out to the coast, we explored Almunécar and their culture.

Join in
*With the exception of a nominal fee for the BBQ all of these activities were completely FREE to take part.
We finished each night with bands and singers, traditional, rock and three lads who managed to almost pass for Green Day :) Or perhaps that was just down to the consumption of the local vino...
You will be very unlikely to be 'just passing' this little mountain top village, but if you happen to be on holiday in the Alpujarras or Granada next August - seek out Murtas and do feel free to join in, the more the merrier!