About El Chucho beach
Wedged between El Playazo and Torrecilla is a stretch of beach known as El Chucho.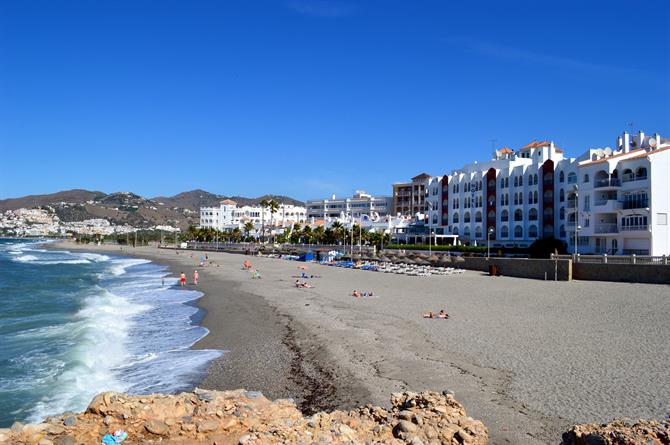 Only 280m in length and 30m in width, its very easy to walk past it without noticing on your way to Torrecilla or to El Playazo.
El Chucho is last beach on the western side to have a paseo maritimo - seafront promenade. The beach promenade was opened to big fanfare in February of 2010 and links El Chucho with Torrecilla.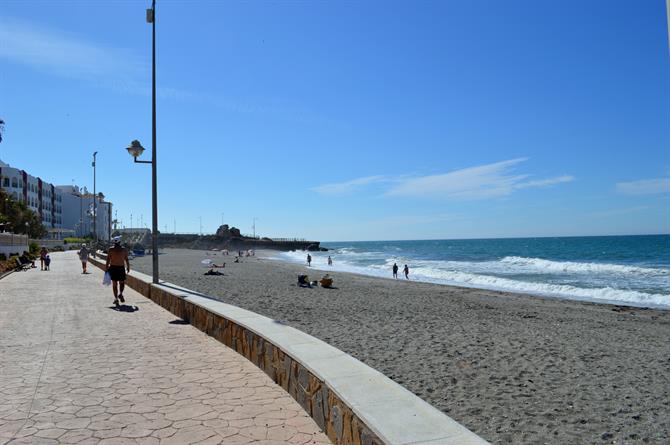 Amenities
Being slightly sheltered and having shallow waters it is a popular beach with families.
El Chucho offers all amenities, with disabled access, showers, toilets, sunbed rentals and lifeguards in the summer months.
There are no restaurants/chiringuitos on the beach, however, the ones in El Playazo or Torrecilla are within easy walking distance. There is a kiosk that sells drinks and refreshments.
Hotel Perla Marina borders the beach and has a restaurant - although it is slightly more expensive than the neighbouring chiringuitos, approximately 12€ for a plate of fish and 14€ for a pork brochette.
The best place to park is on, or near Playa el Playazo. You can also walk fairly easily from the centre of Nerja via Torrecilla beach.
For more information on beaches in the area, see our definitive guide to Nerja's beaches.
Map of El Chucho beach