Spain is full of amazing destinations where you can tell in nothing more than a few steps that you have set foot in a magical place. These are the moments that you can be sure will remain etched in your mind over a lifetime.
We've written this article to take you on a tour across Spain, bringing together beautiful photos of these incredible destinations, each unique to the Spanish geography. Rent a cheap villa with a private pool and find essential highlights of each place, we're certain that you will want to visit this beautiful country yourself in no time.
17 places you can't miss in Spain:
1. Cedeira - A Coruña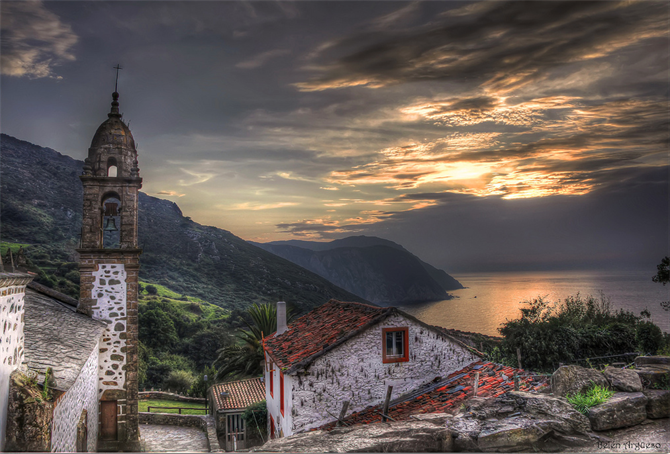 San Andrés in the Cedeira province of La Coruña is located at 140 metres above sea level. The town's beautiful and impressive surroundings lie in one of the most mystical and religious areas of Spain. The villagers have worshiped the dead for thousands of years.
It is not surprising that this place's incredible scenery has inspired many legends, like the existence of the popular saying that the chapel of San Andrés is named after the veneration of the apostle of Jesus. Vai de morto quen non foi de vivo or Va de muerto quien no fue de vivo.
On the other hand, if you wonder what the great piles of stones, usually found near the shrines, symbolize, they were piled up by Romeros with the belief that these very stones would speak at the final judgment to say which souls would go to San Andrés.
Photo courtesy of Belén Argueso.
2. Miravet - Tarragona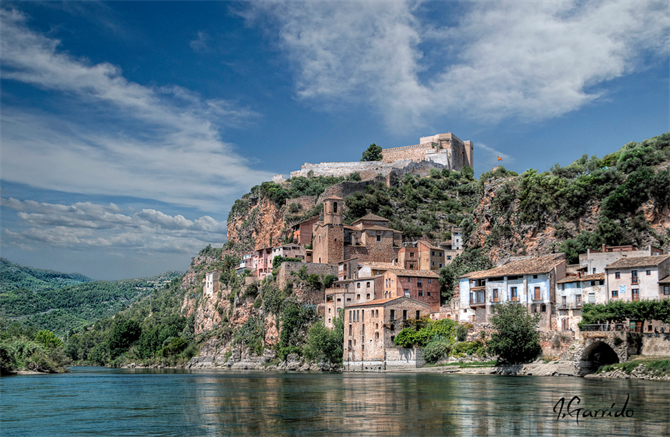 In the province of Tarragona, situated on top of a hill of about 100 metres high, bordering the Ebro river, there is an old village attached to a castle known as the fortress of Miravet, one of the best examples of Catalan architecture. This old Moorish fortress was converted to a castle-convent when Muslim Spain was overtaken.
This is an amazing place that marks every visitor. Its cobblestone streets are narrow, especially in the areas where Moorish art intermingles with temples from earlier years. Moreover, you will be able to see the old oil mill and you shouldn't miss the breathtaking views from the castle. You can also opt to take a boat from the pier to ride along the river from where you will be able to appreciate the landscapes that surround this incredible place.
Photo courtesy of Maria Jose Salas Garrido.
+ Holiday rentals in Tarragona
3. Torla - Huesca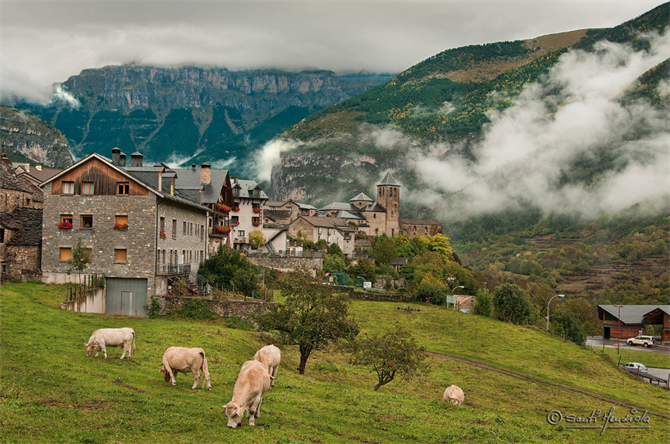 The name Torla is said to come from a fifteenth century tower that was built to defend the town against the French. This town has its own true identity and is one of the best destinations for nature lovers; it has a rich history and cultural heritage, and is the gateway to the Ordesa National Park and Monte Perdido. Torla is located in the Sobrarbe, at 100 kilometres from Huesca. The peak of the Mondarruego mountain, which stands at over 2800 metres, is always visible in this extraordinary natural environment.
The old town of Torla, like in other villages we have seen, is of medieval origin and is preserved in magnificent condition. Torla boasts beautiful stone houses, their windows with double arches and coats of arms on their facades.
Photo courtesy of Santi Mendiola.
4. Picos de Europa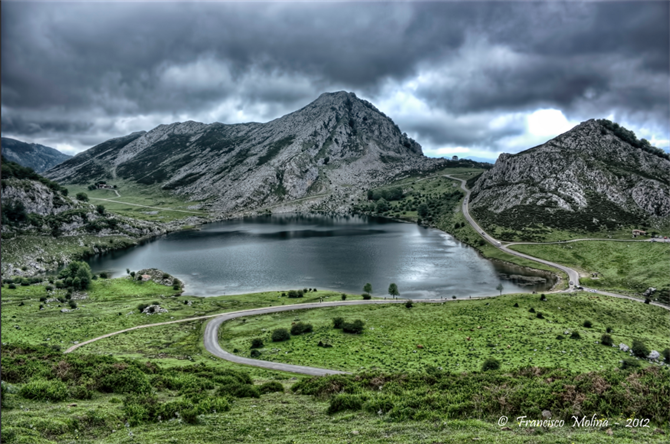 Many have heard of the Picos de Europa, but another thing is having walked through parts of its breathtaking routes, and had the chance to appreciate its villages, valleys and landscapes full of history first-hand. This is without a doubt an adventure; this natural beauty is accessible from Asturias, Cantabria and Castilla y León. The Picos de Europa are the largest limestone formation in Atlantic Europe.
The area is home to over 100 species of birds, including the Golden Eagle and the Griffon Vulture. You can also see deer, wolves and the occasional bear nearby.
Photo courtesy of Francisco Molina.
+ Holiday rentals in Picos de Europa
5. Somiedo - Asturias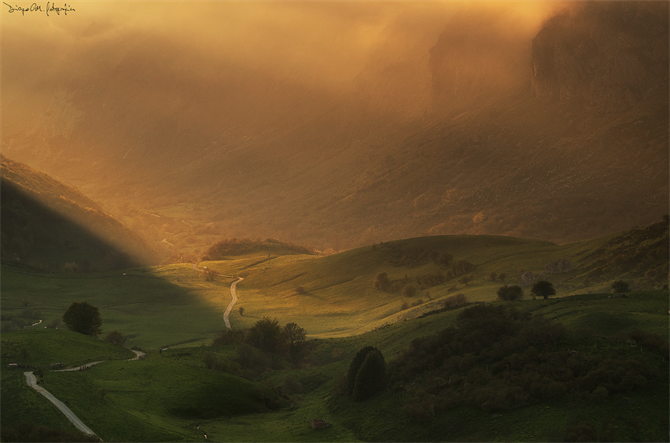 Somiedo in Aturias has an area of ​​300 square kilometres and is possibly the most beautiful natural area in Spain; its environment is full of beautiful landscapes where the beech and oak trees stand in unison with the wildlife and lakes in the area. Why else would it be declared a biosphere reserve by UNESCO?
This natural area is made up of five valleys; Sapiencia, Valle del Lago, Puerto de Somiedo, Las Aortas and Cigüeñas. Somiedo is full of surprises for travellers, which you will discover as you stroll along its paths; look out for the stone huts known as Teitos. And keep an eye out for bears in the area - yes, bears - this park is one of the places with the largest number of wild brown bears in Europe.
Photo courtesy of Diego Garin Martin.
6. Sierra de Tramontana - Palma de Mallorca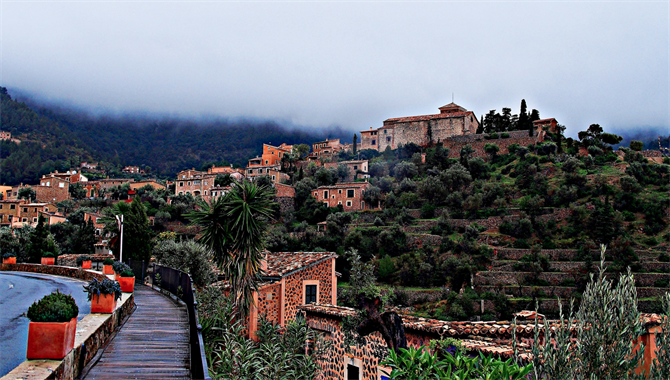 If there is a place in the world where the action of man and nature exist in perfect harmony, it is the Serra de Tramuntana in Mallorca. It is so perfect here that the area is declared a World Heritage Site by UNESCO in the category of cultural landscapes.
It is located in the northwest of Mallorca, with an area of ​​90 square kilometres, which includes 18 municipalities such as Pollença and Escorc, among others.
Photo courtesy of Jesus L.
7. Aínsa - Huesca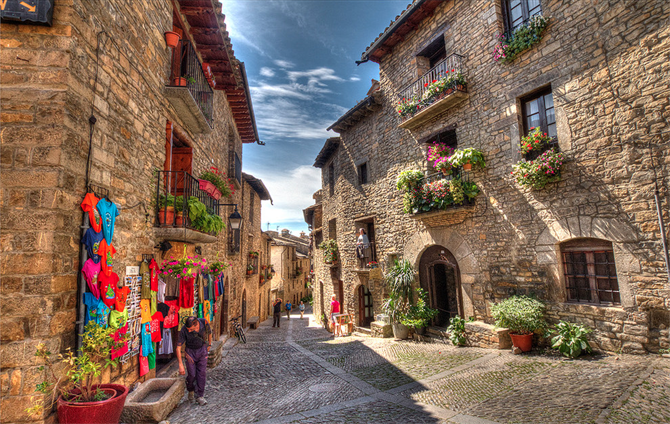 Old Aragón has incredible routes to discover during the whole year, but summer is perhaps one of the best times to visit. Aínsa, capital of the ancient kingdom of Sobrarbe, is along one of these routes, with a altitude of 580 metres above sea level.
Nearby Aínsa, you can find one of the oldest monasteries in Spain: the monastery of San Victorián, which was built around the sixth century by the saint after which it is named. Aínsa is an authentic medieval city and is recognized within the Historic-Artistic Grouping.
Photo courtesy of Juan Luis Olaeta.
8. Hondarribia - Guipúzcoa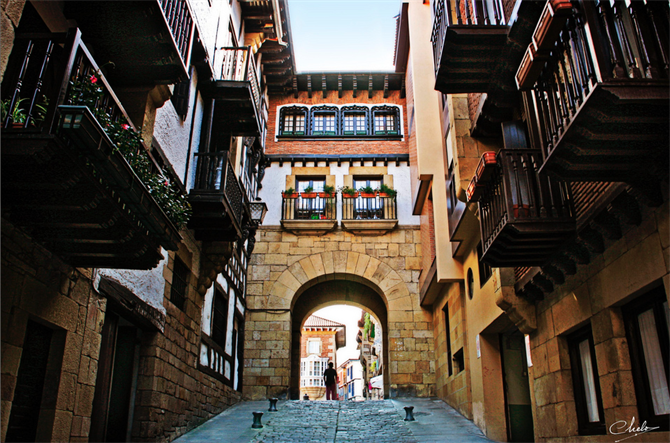 Many artists have been seduced by the medieval beauty of Hondarrabia, located at the mouth of the Bidasoa River on the Basque coast, just 25 kilometres from San Sebastián.
Do not miss the oldest part of the city, its ancient walls and the fishing district. Also make sure to climb Guadalupe and see the small chapel and the lighthouse, among many other points of interest. Its Atlantic climate is best enjoyed in the summertime and its great beaches will have you planning a return trip before your holiday even comes to a close.
Photo courtesy Chememoro.
9. Peñiscola - Castellón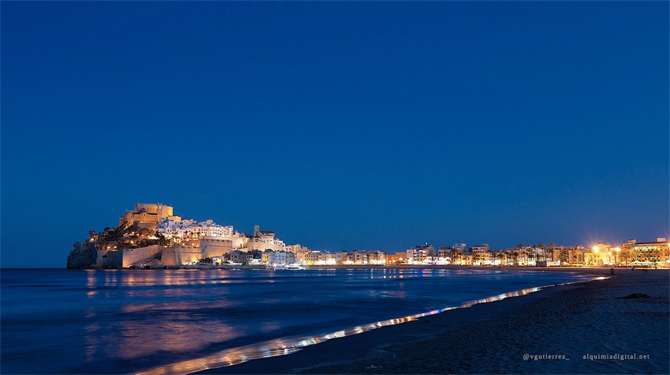 Peñiscola is known for many things, including its wonderful castle, an artistic historical monument that overlooks the city. Peñiscola is a magical place with spectacular architecture. It is located north of the Province of Castellón and its old town sits on a rock at 64 metres above sea level. The Valencia and Reus airports are nearby, as is the natural park of Sierra de Irta.
The north beach is the best known and the main beach of the town is the Papa Luna castle beach with 5 km of fine sand and clear waters, an ideal family holiday destination.
Photo courtesy of Victor Gutierrez Navarro.
+ Holiday rentals in Peñiscola
10. Ribadesella - Asturias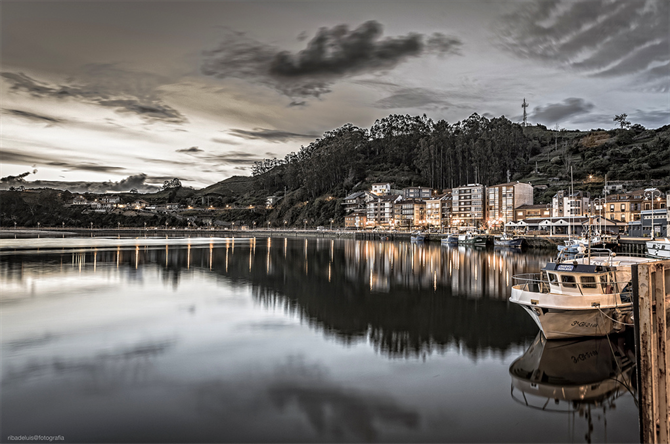 The old town of Ribadesella was founded by King Alfonso X in the 18th century and is declared a place of cultural interest. In Ribadesella, medieval buildings stand it contrast with contemporary architecture and the centre is divided into two by a bridge leading to its fishing port.
Ribadesella has a wide range of touristic spots, such as the churches of Santa María de Junco and San Esteban de Leces, and the Renaissance chapel of Nuestra Señora de Guía in the old part of the city. Other places you should visit include the town hall and the cave of Tito Bustillo, which holds some of the most admired prehistoric paintings in Europe.
Photo courtesy of Luis Relgada.
11. Cudillero - Asturias

This atypical fishermen's village in Asturias is built atop three hills. Tall, thin and colourful houses stand along the steep narrow streets and look onto a beautiful landscape. The viewpoints from these houses are a must - see if you can spot the lighthouse from La Garita or El Mirador del Pico viewpoints. You also shouldn't miss Plaza de la Marina, the marina square in the centre of the town, an unforgettable spot.
The town's cuisine is based around the sea; the best pieces of hake and octopus can be found here and are of top quality. Don't leave the town without trying the local "Curadillo" or "Casadielles".
12. Hayedo de Montejo de la Sierra - North of Madrid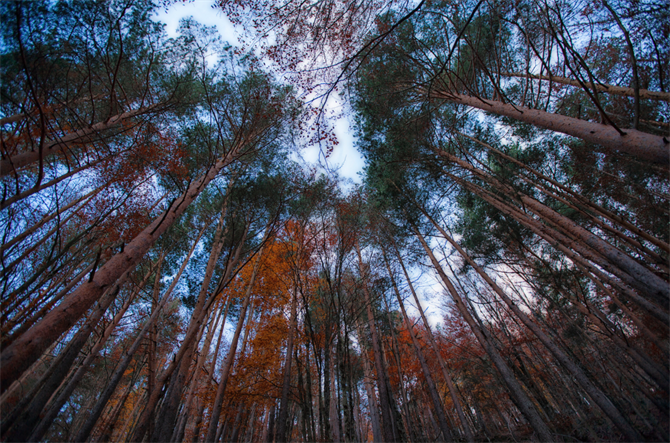 The Hayedo de Montejo de la Sierra is one of those places that is difficult to access, but it is fully worth it to admire the nature it holds. It the the only place in the Province of Madrid that you'll find this incredible beauty. To visit one of its three main routes, you are first required to have the authorization from the environmental centre, as its fragile environment is strongly protected. Fall is the most beautiful time to visit.
Image courtesy of Alejandro Rubio Cárdaba.
13. Tossa de Mar - Girona
Located on the Girona coast, halfway between Barcelona and the French border, is Tossa de Mar. The nearest airports are Barcelona and Girona. With a typical Mediterranean climate and an average temperature of 30 degrees Celsius during the summertime, this old fishing village has a great history and has become an emblematic tourist destination on the Costa Brava.
The most famous and popular beach is known as Grande, and one of the city's treasures is the La Vila Vella castle. The narrow streets with panoramic views are sheltered by the walls of the medieval fortress, making this a very special place.
Find out more about Tossa de Mar in this article all about the most beautiful walled city in Spain.
14. Cadaqués - Costa Brava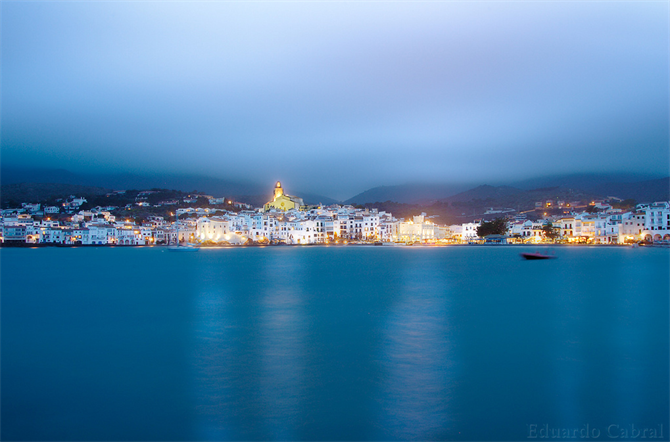 Within the Costa Brava is where you can find Cadaqués. This small and quiet fishing village got its name because it resembles the words Cap d'Aqués, or the Cape of Rocks in English.
Nearby is the Cabo de Creus Natural Park. This typical fishing village is an impressive must-visit, so much so that it was home to none other than Salvador Dalí. To reach this place you will have to conquer winding roads that can sometimes be a little difficult, but this is all part of its unique beauty. There is a lot of ground to cover in Cadaqués, so make sure to have a good breakfast before you take on its white-washed streets.
Image courtesy of Miguel Angel.
15. Las Médulas - León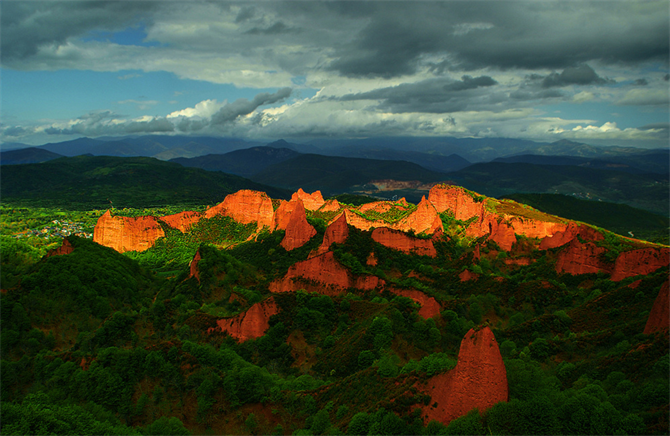 To the northwest of the Aquilanos mountains is where you will find Las Médulas, in the Bierzo, which was declared a UNESCO World Heritage Site in 1997. You never get tired of this incredible view, which is the result of Roman searches for gold and other minerals.
The Romans found lands in Las Médulas that were high in minerals, and with the passing of time and especially the erosion of the land, one of the most beautiful places of Spain was formed. Its sporadic terrain originates from the exploitation of gold, a great work of engineering of the time.
Photo courtesy of Oscar Martin.
16. Bahía de la Concha - San Sebastián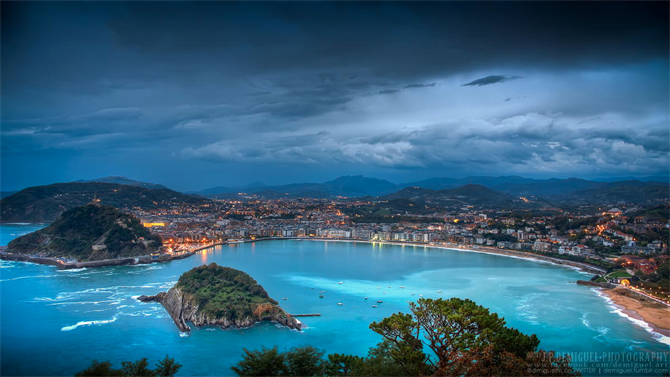 The city of San Sebastián is king of the Basque Country. Located in the Bahía de la Concha, it was selected as part of Condé Nast Traveller's Golden List 2013 as the best touristic destination in the country. San Sebastián is also known to have some of the best cuisine in the world.
The views from the Urgull and Igueldo mountains are incredible and not to be missed. You should also visit the old town, where the ancient and bustling streets offer tempting invitations to savor the local cuisine and the well-known pintxos.
San Sebastián is rich in history and has a great architectural diversity, and is also well known for its beaches, such as La Concha, which is one of the most spectacular.
Photo courtesy of Juan Pablo de Miguel.
17. The beaches of Cádiz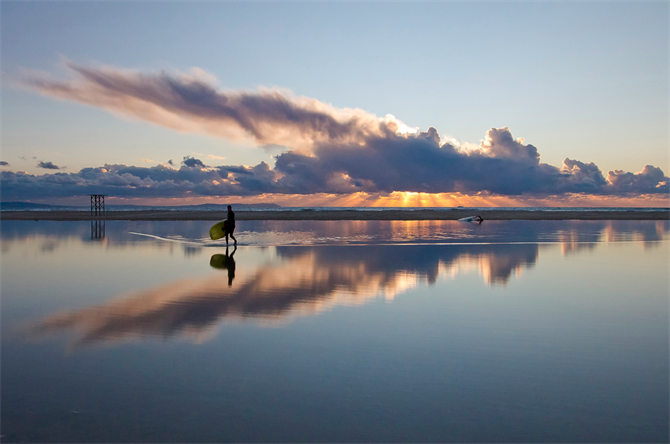 Our last destination is one of my favourite places in Spain and one that I try to visit every year. Exploring by foot is a must in Cádiz; you should try to cover as many of its paradise-like beaches as possible that are scattered along the coast.
What you will find on the beaches of Cádiz? Endless stretches of fine sand and clear waters surround by breathtaking beauty. From the Roman ruins of Bolonia, to the Puerco en Santi Petri lookout, to the mysterious civil war bunkers of Zahara de los Atunes, you will see that Cádiz truly is a unique destination.
If you've never been to Cádiz before, you should at the very least check out this article to discover this beautiful place, if not head straight there yourself.
Photo courtesy of Juan Antonio Ocaña.
Map