Choosing an active holiday in Spain...
Spain is a country of great diversity, the people, the different cultures in different regions and last but not least, the climate. Contrary to what some people may think, all of Spain does not have great weather all year. And that is one of the reasons why the Spanish landscape differs from one region to another. Nevertheless, rural Spain offers breathtaking landscapes. From the arid Andalusian countryside, the towering, barren mountains and cactus-clad slopes to the lush valleys and appealing beaches along the Costa del Sol. Whether you want to hike along the mountain trails or enjoy watersports at the beach, you will find it in Andalusia.
Further north, south of Barcelona, you will be able to spot flamingoes and rice fields, which are not something you would typically associate with Spain. In the region of Catalonia find the majestic Pyrenees with ski resorts and a plethora of hiking routes. Or head to northern Spain and to the Camino de Santiago which a part of is found in Galicia, or visit the lush green rolling hills in the Basque Country.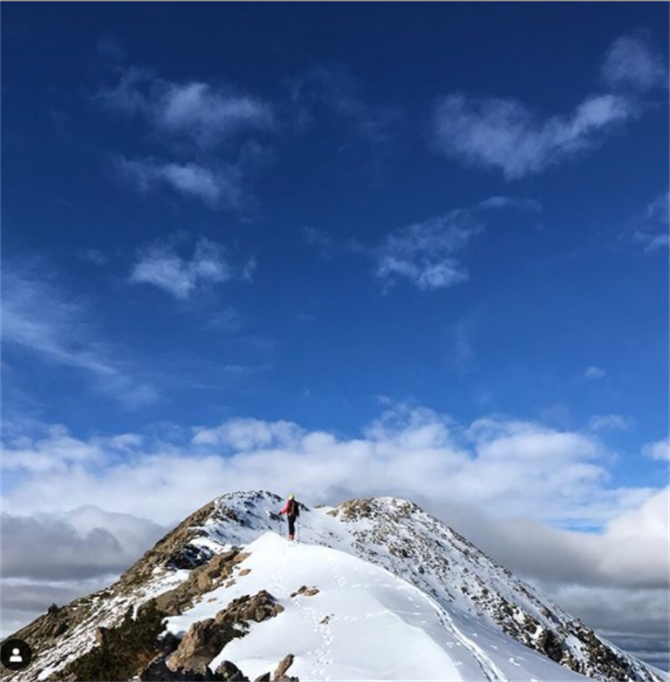 When we think about a holiday, we tend to think about relaxing in the sun and not doing more than what's necessary. However, studies have shown that this kind of holiday does not do us any good in terms of our long-term health.
As a consequence, an increasing number of people have combined healthy activities with their holiday. You probably know from the fast-paced everyday life, long work hours, low energy and motivation, seldomly results in us putting in the work for our health. Therefore, being active and not always relaxing by the pool or beach, is the perfect way to get some exercise while seeing new places. Besides, the health benefits of being active can also help create closer bonds between family members or friends. Completing new achievements together creates a sense of togetherness, you may not see elsewhere.
Top destinations to stay for a rural holiday in Spain...
Spain is a fairly large country and each part of the country has something different to offer as well as stunning National Parks up and down the peninsula. So depending on what you want to do, of course, you will have to decide where to go.
Southern Spain may be sunny and have a warm climate, but Galicia is the diametrical opposite. The region in the northern part of the country has lush, green landscapes as a result of frequent rainfall throughout the year.
Here are our recommendations for an active holiday in rural Spain:
The Pyrenees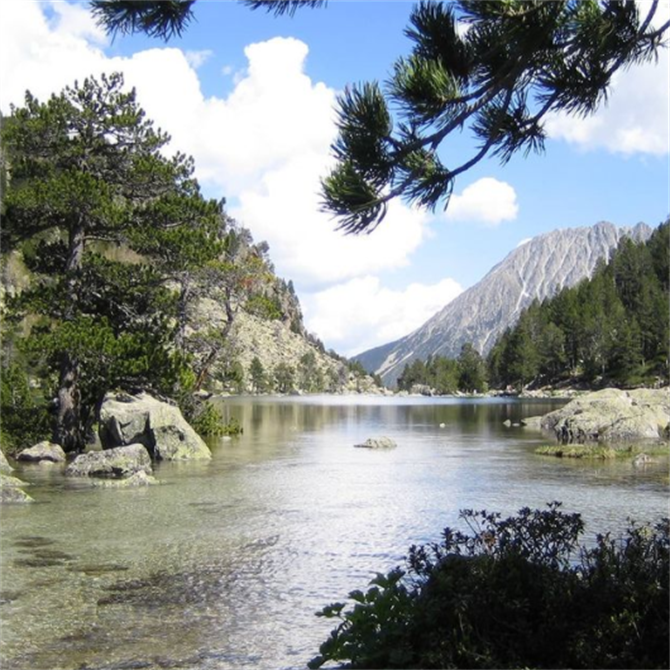 The Pyrenees are a top choice for hikers and there is a good reason why. You can hike with the whole family and at your own pace whilst enjoying the dramatic and unspoiled landscapes. You have to be aware of the weather conditions though. The Pyrenees can provide rough conditions and heavy snow as early as September. From here, you will not be far from different ski resorts if you want to enjoy some high-speed action either alone or with the family. Located nearby, you can find the Baqueira ski resort in Aran valley. Or if you want to go to a more well-known ski destination, you can visit Andorra, which is also not far from the Catalan Pyrenees.
The Basque Country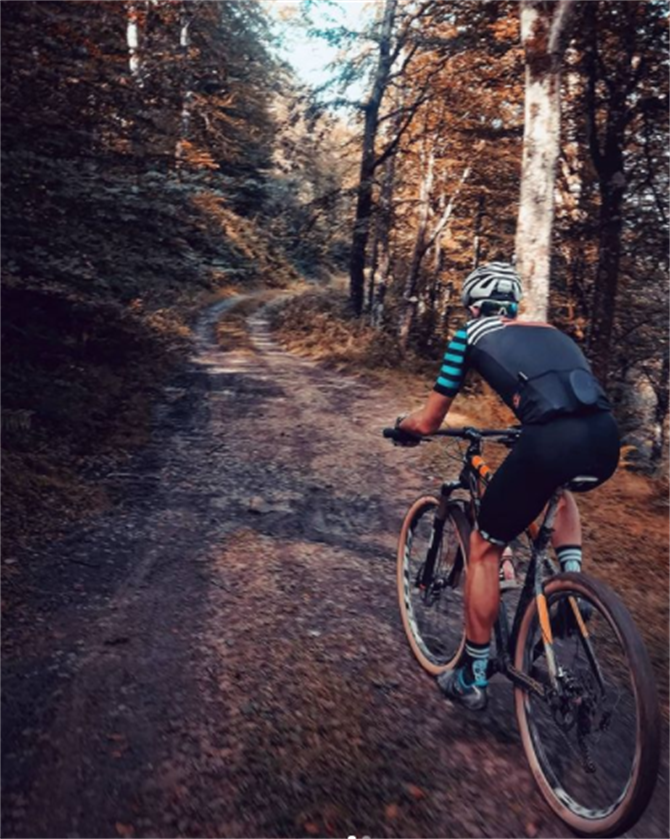 The Basque country is renowned for its gastronomy and raw, stunning nature. Just outside Bilbao and San Sebastián, you can experience breathtaking views, lush green vistas and traditional Basque villages. In San Sebastián, you can also enjoy the beautiful La Concha beach with its white sand and clear water. The Basque country is known for producing some of the best professional cyclists in Spain and there is a good reason for that. The hilly terrain makes a perfect training ground for enjoying some time on the bike. And the views along the roads add a little extra to the ride, don't they? If you want yet more adrenaline, you can also enjoy mountain climbing in Etxebarria near Bilbao.
Lanzarote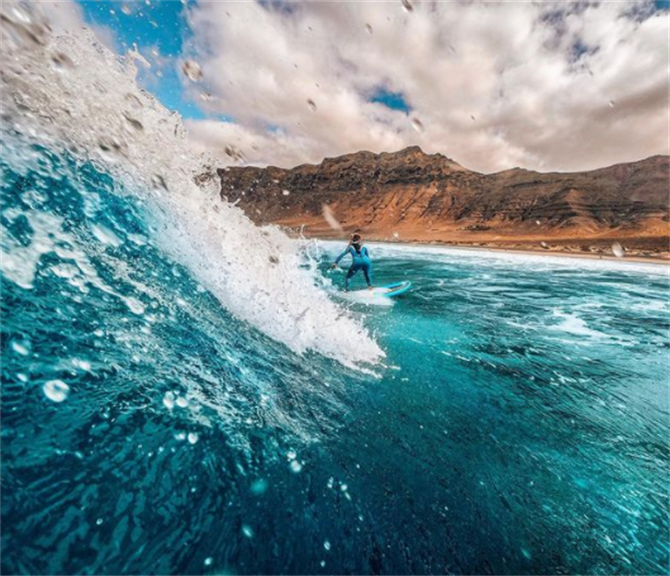 Lanzarote is a well known holiday destination if you want to squeeze in some action. Besides stunning beaches and nice weather all year, you can enjoy a variety of different activities to get the blood pumping. The landscape is diverse, which means you can do many things to make your holiday action-packed. For example, Lanzarote is among the top destinations in the world for surfers due to the great swells that can be found on the long stretches of yellow sand. Try Caleta de Famara for some of the best waves in Spain. Speaking of watersports, it is also possible to examine marine life on the seabed, as there are multiple diving courses you can join. Experience the tropical maritime wildlife and create everlasting memories!
Because of the weather, and the terrain inland, many people also seek a holiday to Lanzarote when they want to feel the burn on a bicycle. Be it a mountain bike or a road racer, there is a suitable terrain for both, offering some of the best cycling holidays in Spain. And did we mention that Lanzarote offers a warm climate all year?
The Sierra Nevada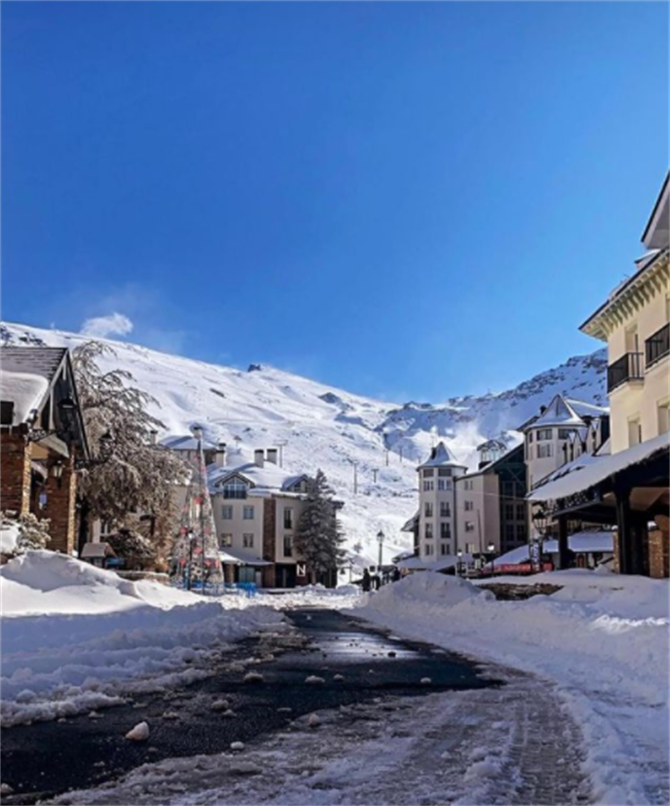 Andalucia in southern Spain is known for its pleasant climate all year. However, what you may not know, is that you can go skiing in the region during the winter months. The Sierra Nevada mountain range in the province of Granada offers a brilliant ski resort where you can enjoy some quality time with family or friends. This would be the ideal mix of great skiing and sunshine. Choose to take part in the aprés ski activities like sipping hot chocolate by the fire, or you can sit in the sun after a long day of skiing. The ski resort offers skiing and snowboarding courses for every level, so you will not have to worry about the learning curve. Skiing is generally easy to learn, so you are in for a lot of fun! The mixture of ski slopes and clear blue sunny skies make this the perfect option for an active break from the hassle of everyday life.
Mallorca
Mallorca is widely renowned for its stunning beaches, crystal clear water and, of course, warm climate. What the island also offers, is great opportunities for being active. You can enjoy stand-up paddleboarding, which is a very trendy sport at the moment and you do not have to be an expert level, anyone can do it.
If watersports are not your thing, you can enjoy the stunning landscapes of the Balearic island while you go hiking or biking. There are hiking trails for every taste. Whether you want to wander through the small villages or enjoy nature. The Cap Formentor hike is where you will get the best experience when it comes to views and nature. Cap Formentor is located on the northernmost tip of Mallorca and consists of huge cliffs along the trail. From here, you will be able to enjoy the best view of the Mediterranean sea. Whether you are travelling with your family or with friends, the island in the Balearics has something for everyone when it comes to active holidays in Spain.
Galicia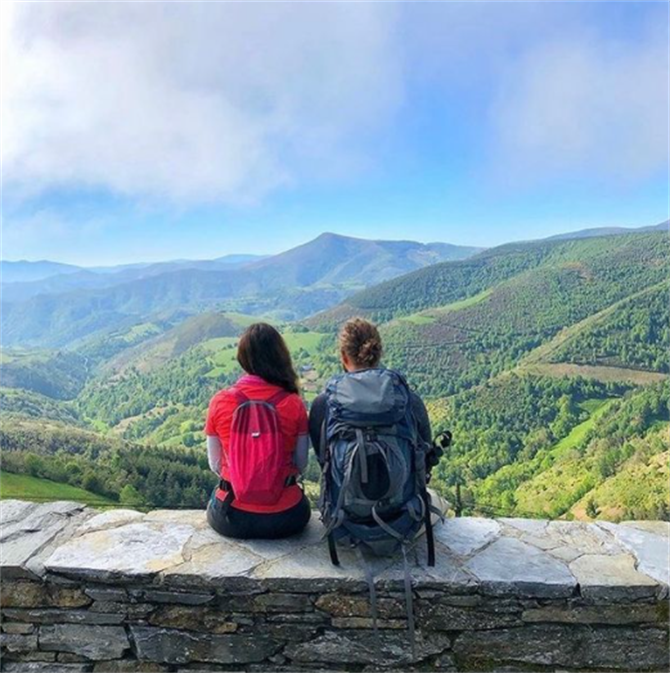 If you want a high level of action, Galicia is the place to go. The rugged topography offers opportunities that will raise your pulse. You can go rafting on the Ulla downstream to Ría de Arousa in Pontevedra, or go on an off-road adventure on quad bikes and spoil your inner petrolhead. If you are not fond of high-speed action, fortunately, Galicia has more to offer. If you like culture and history, you will be interested to know that the Camino de Santiago has its finish line in St. James' Cathedral in Santiago de Compostela. You can even just hike a part of the route if you are up for it. The Camino de Santiago is a network of pilgrim routes across Europe. In the 9th century, the tomb of St. James was allegedly discovered and that drew pilgrims from all over Europe. People used to walk from their homes, which is how the network grew.
Apart from the physical activities, you are in for a great experience in Galicia, because the region has stunning mountain views from where you can enjoy the large, lush, green hills and forests. If you want to experience something different than the "typical" Spain, this is the place to visit for a rural Spanish holiday.
Best time to visit Spain for a rural active holiday...
Spain is a big country and therefore, there is great diversity in the weather throughout the country. Southern Spain has a much different climate than the northern part of the country.
If you are going to southern Spain, you should aim for going there in the spring or in autumn. During summer, the weather tends to be very hot and it makes for being outside and active quite uncomfortable. The Canary Islands have a warm climate throughout the whole year.
If you are searching for more pleasant temperatures during summer, you should consider places like Barcelona and the Costa Brava where temperatures reach somewhere between 24 and 27 degrees Celsius. During winter, the weather is quite similar to northern Europe.
If you want some peace and quiet, January and February are known to be the months where the least amount of tourists visit Spain. So if you are looking for an authentic experience of rural Spain, these are the months to go.
When looking for an active holiday in rural Spain, you can combine the fine culture with healthy living and stunning views. Whether you go hiking in the Catalan Pyrenees or kayaking in the clear waters of Mallorca, squeezing physical activities into your holidays is going to pay off in the long run, both physically and mentally. Spain has got you covered regardless of how you want to stay active. So why not mix a well-deserved rural break with active fun?