The month of June. It's the wedding season, in case you hadn't noticed. Folk are saying 'I Do' all over the place and Spain is no exception. Every department store window is full of frills and veils, taffeta and tulle, satin and silk. It's 22 years ago today since I tied the knot but that Saturday in Ireland was wet and windy – today in Andalusia it's hot and sunny, nothing but blue sky and sunshine all the way.
Hmmmm. Thinking about honeymoons, mine was a wet week in Galway, but still nice though! Spain on the other hand though, is perfect for a honeymoon location, let's take a look and see where the hottest spots are…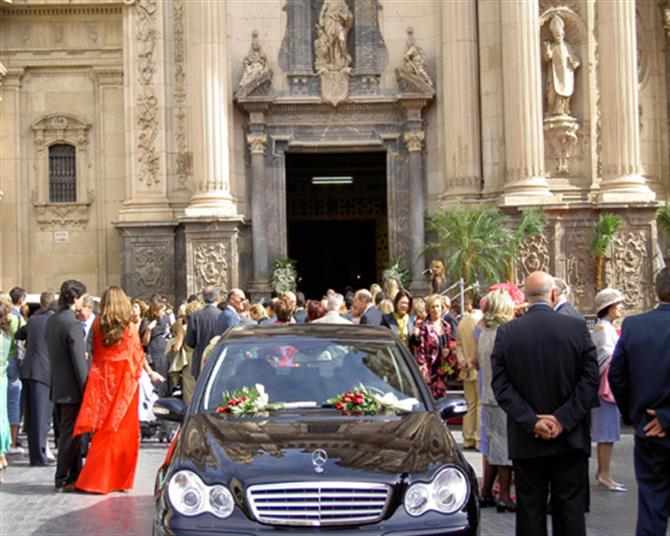 After the Big Day
Weddings today are so full on, aren't they? People today spend so much money on that one day and in a short 24 hours, it's all over. But there's always the honeymoon to look forward to, so leave the confetti behind and pack your bikini and sun cream instead – let's go on honeymoon! In Spanish, Luna de Miel – literally, Moon of Honey.
A Fine Romance
There's a lot to consider when planning a honeymoon, what do you really like and look for from a destination to remember?
Yes, obviously you want somewhere romantic, Spain can certainly fulfil that brief, it's teeming with enough romantic locations to make a Rom-Com director drool.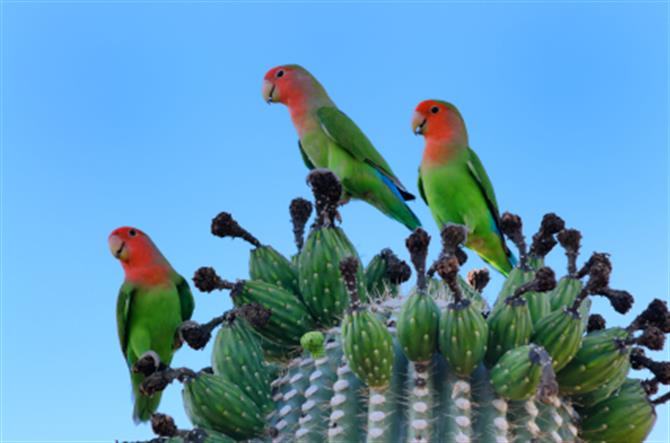 Living on Love
Spain can also be both inexpensive as well as charming – perhaps after that big day the bank balance is a little depleted? Spain makes for a budget location, no long haul flights to get there and it's great value to eat out…
Take a look through these Spanish places to stay, with a tighter budget in mind…
Romance with Riches
Perhaps you struck lucky, and married for love AND money?! Clever choice, so you'll be looking at top end places to stay? If money really isn't an object, then choose a villa for two, your own private pool, maybe your own private spa or gym. There are some really luxurious options available, you can have your very first row over which one is simply the best!
Start the search here, you'll find luxury and high specification, with great locations too.
1. Winter Wedding? Canary Islands
Perhaps you want to get hitched in winter, then a honeymoon with sunshine doesn't have to be to far and distant shores. Remember to keep the Canary Islands in mind for the perfect romantic getaway after you've thrown the bouquet…which one will you choose?
All of the islands offer something different, their own personality if you like. Choose form superb accommodation on Gran Canaria, terrific Tenerife, fabulous Fuerteventura, Lanzarote, the tiny islands of La Palma or go to Gomera.
Year round weather, beaches of white sand and crystalline water and romantic destinations that are hard to beat.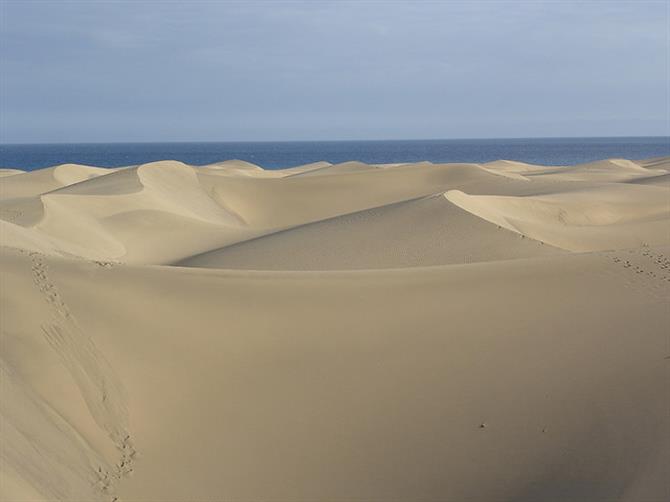 2. Isolation? Go to Galicia
The North of Spain, right up in the top left hand corner, you ĺl find a destination that shouts honeymoon and romance. The Costa Galicia is the chosen spot for honeymooners with a certain savoir faire. Wild coastal walks, white beaches, mostly deserted, private windswept coves. A green coast with dizzy cliff-top retreats, a place to be truly alone. And to top it all, a plate of great seafood to share in the evening. If you want to see "Green Spain", go to Galicia and discover more than sun and sangria….
3. Passion! Always in Andalucía…
Andalusia, what does the name conjure up for you?
The south of Spain, and the epitome of all things Spanish in just one word. Think of all of the clichés, sure, it's got sun, sea, sand and all that jazz. But go inland, go East of Málaga and find the remote villages of the Alpujarra, rural and isolated life and hill top retreats, an entire mountain and view all to yourselves for a week or more.
Make time to visit the cities, go to Granada and the gypsy quarter, stomping and passionate Flamenco…well, you are on honeymoon!
The romantic Alhambra, there is nowhere else like it, the pink stone under the setting sun will make you fall in love all over again.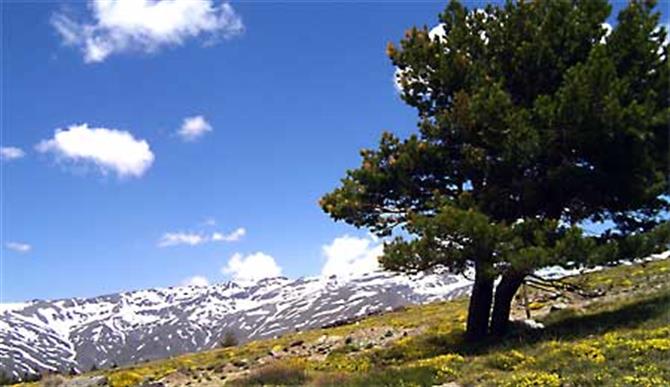 4. Romance All the Way. Toledo
Love Toledo, they should market a bumper sticker with I ♥ Toledo on it. Actually, there probably is one already. From the very first glance, a walled and fortified location, with a castle on the top and a river at the bottom, I fell head over heels.
Toledo whispers romance around every corner, and there are many corners! Cobbled streets, ancient walls, cosy restaurants, get happily lost with your loved one in Toledo.
*They make great cakes here too, now you're married you can hold that diet!
Take a honeymoon in Toledo – it'll be a holiday to remember. And remember you're not too far from Madrid either…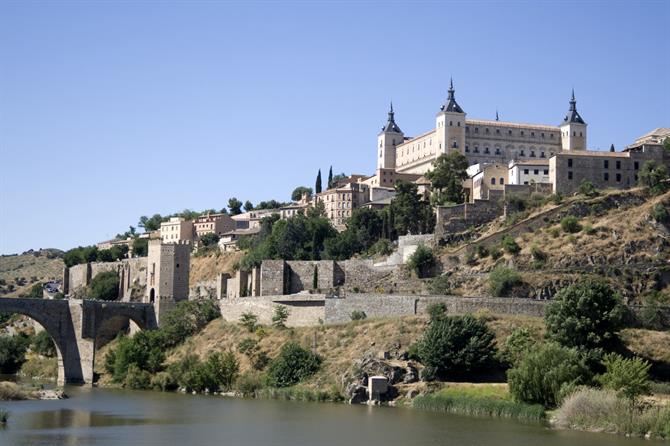 5. Mr and Mrs Smith – in Madrid
Start married life in style, take a few days after the fuss of the big day and make Madrid your honeymoon hotspot. Bustling restaurants, shopping – well, start as you mean to continue, I say – and galleries a plenty to walk hand-in-hand around. You can spend hours in Madrid just soaking up the atmosphere of the capital city. Long walks in Retiro Park, hours in the Prado or anyone of the many galleries. Take afternoon tea in the old fashioned Salon de Tésituated right in the middle of the Museo de Romanticismo.
Take in Madrid by night, with the streets and fountains lit up like stars, find the best restaurants in which to enjoy that romantic dinner for two.
And somewhere to stay in Madrid for that special honeymoon? Well, need you ask?!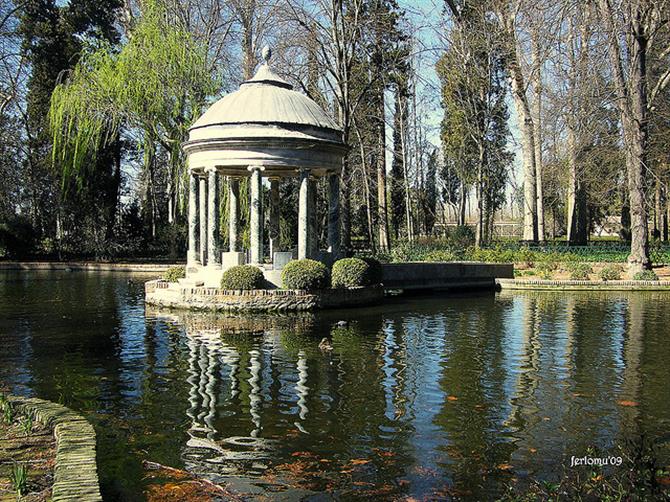 Your honeymoon in Spain – worth thinking about as part of the plans for your special day. And just think, you'll be back soon with another dilemma – looking for family friendly Spanish holidays!