Tenerife is famous for having some of the best beaches in Spain. As the largest island in the Canaries, there is a diverse range of beaches. From those beaches with golden sand to those with volcanic black sand, from busy beaches to more intimate locations, discover the best beaches for your holiday to Tenerife.
La Tejita
Las Teresitas
El Duque
Fañabé
El Bollullo
Los Gigantes
Masca
Playa Jardín
Las Vistas
Playa Benijo
La Tejita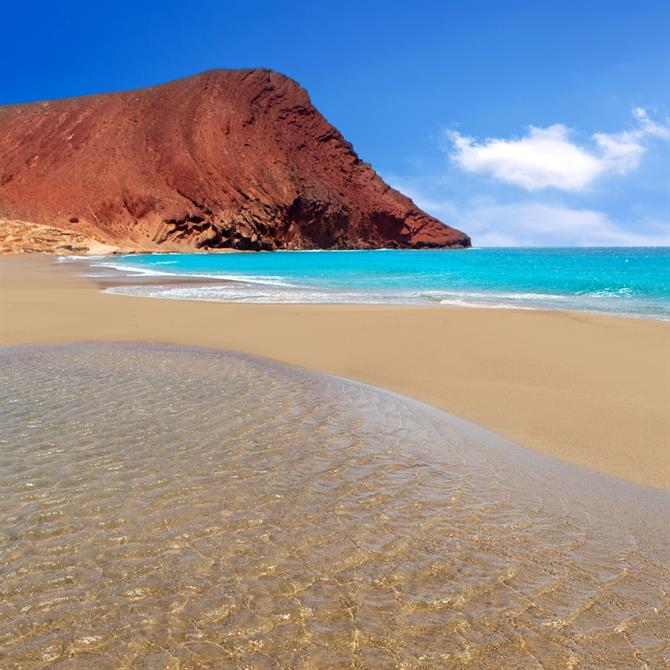 Half an hour's walk is all that separates the chilled kitesurfer's resort of El Médano in Granadilla de Abono and one of the largest natural beaches on the island, Playa Tejita. Follow the resort's main beach, heading in the direction of Montaña Roja, Red Mountain, and you can't miss it. Tenerife has famous nudist beaches and at this beach, nudists favour the cove which you'll find underneath the mountain, but the rest of the beach is non-naturist. La Tejita is also a favourite among the LGBT community.
Las Teresitas
This manmade palm-lined beach imports sand from the Sahara. A 10-minute north-easterly drive from capital Santa Cruz de Tenerife, the alternative is to catch the 910 bus. San Andrés, at one time a fishing village which adjoins the beach, offers many excellent fish restaurants frequented by locals - which is always a good sign.
El Duque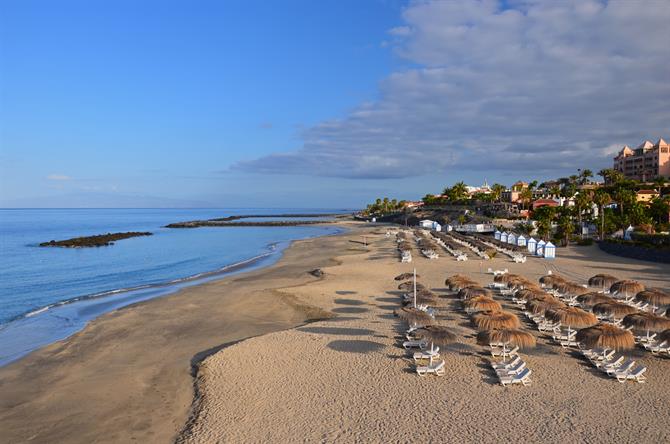 They picked a fine name for this beach which lies at the western tip of Costa Adeje. El Duque is cut off from the rest of this upmarket resort by a rock which makes it feel even more exclusive.
Fañabé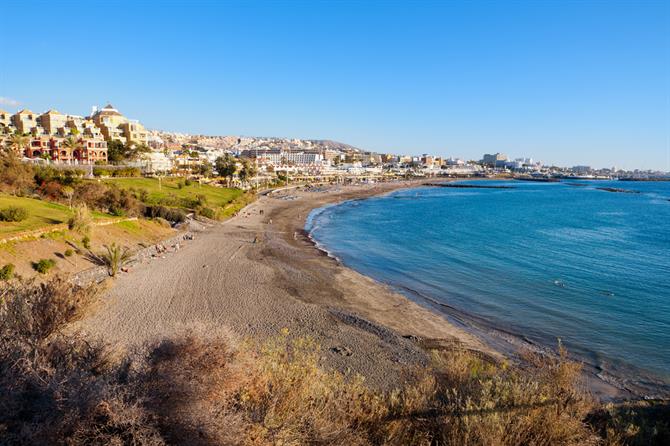 Nearby, as in a 10-minute stroll, you'll find Fanabe. This is the beach to go to if you want to try your hand at watersports. There are also glass-bottomed boat excursions for those of a less active persuasion.
El Bollullo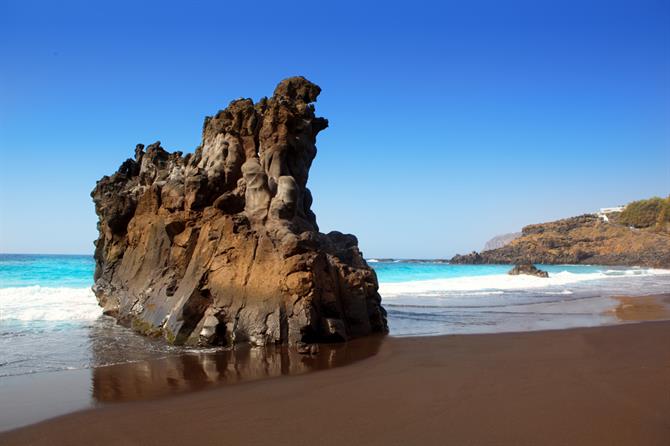 Black beauty El Bollullo rivals La Tejita as Tenerife's prettiest all-natural beach. Go tropical by journeying to this northern playa on foot from Puerto de la Cruz, making your way through the banana plantations. The alternative to this half-hour trek is to come off the TF-5 at Rincón.
Los Gigantes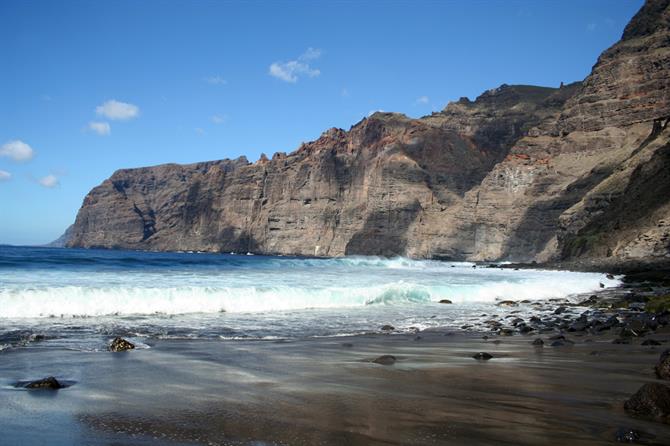 This beach has the iconic black sand associated with the beaches in Tenerife. Holiday in Tenerife next to nature on this popular and one of the most picturesque resorts on the west of the island. The giant cliffs above reach heights of up to 800 metres.
Masca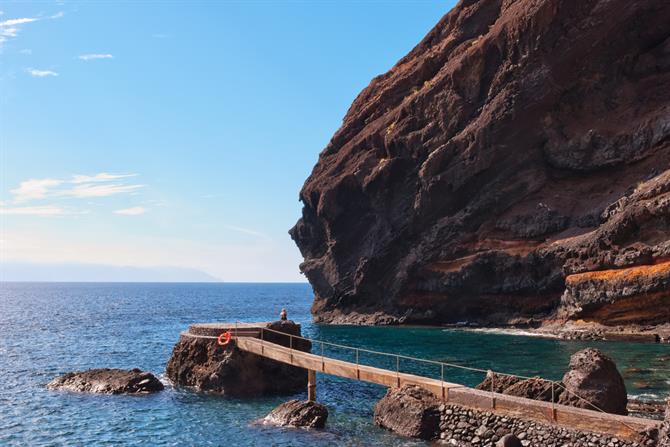 Masca, the mountain village, is one of Tenerife's best-preserved destinations. Take advantage of having a holiday rental in Tenerife in the countryside and discover one of the island's best-kept secrets. Especially as it's a three-hour hike from one to the other along a gorgeous gorge.
Playa Jardín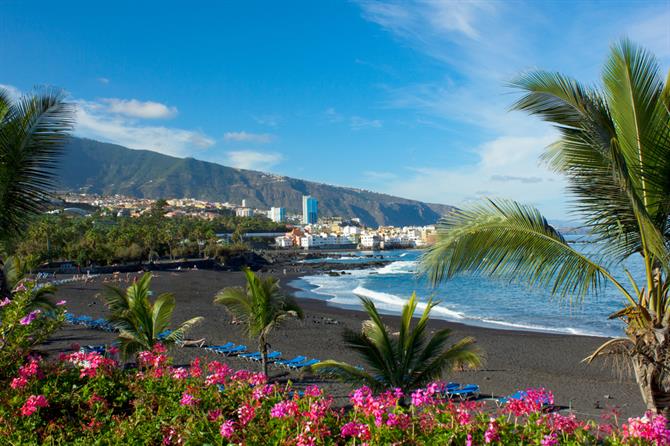 If you want to be as close to the sea as possible, stay in a beach villa in Tenerife. Puerto de la Cruz's Garden Beach owes its existence to the genius mind of César Manrique. He dreamed of creating an attractive coastal landscape. Something he achieved by adding a vividly-coloured botanic garden to complement the palm trees and volcanic sand.
Las Vistas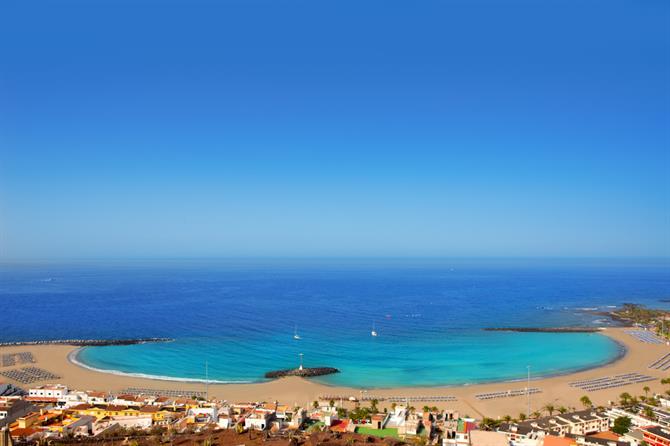 A blue flag flies over this attractive blonde Arona beach. The pick of Los Cristianos' playas, it's a great option for a family holiday to Tenerife with safe swimming guaranteed. 850 metres long, it can get a little crowded in high season.
Benijo
Seeing the sun go down at this Santa Cruz de Tenerife beach is one of life's simple pleasures. The Anaga mountains act as sentries, protecting the modesty of nudists from any would-be voyeurs. Principally a sports beach, a kiosk on the road above provides both liquid refreshments and snacks to help you recharge your batteries.
Suggested articles for you:
Tenerife Beaches Map