Traditional crafts, gourmet food and wine, craft ales, designer clothes and replica football shirts are among the quality goods awaiting shoppers in Valencia.
The vibrant beach city is a popular stopover for a weekend break as shoppers can soak up the interesting culture of Valencia while browsing for bargains or locally-produced items.
The best shops can be found in and around the historic centre or in modern shopping centres on the city's outskirts.
However, the malls are home to household names which can be found in any other city, so for a one-off or unusual souvenir there are many family shops and market stalls in the heart of Valencia.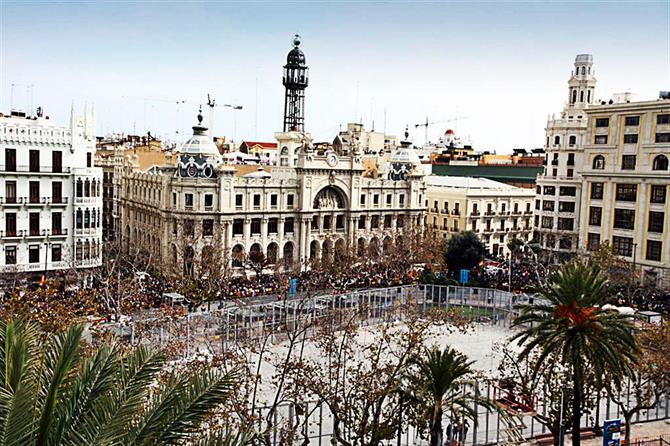 Spain's third largest city has an eclectic mix of charming, unique shops along with high-street names to make for an interesting shopping experience.
Combine sightseeing and shopping in Valencia
Starting in the old city centre, you can also visit the main attractions such as the cathedral, bullring, Serranos towers, palaces and museums at the same time.
Football fans can head to the Plaza del Ayuntamiento with its impressive square, grand town hall and old post office to visit the Templo de Valencia FC megastore to pick up a replica shirt, jackets, footballs and other souvenirs of this fine club.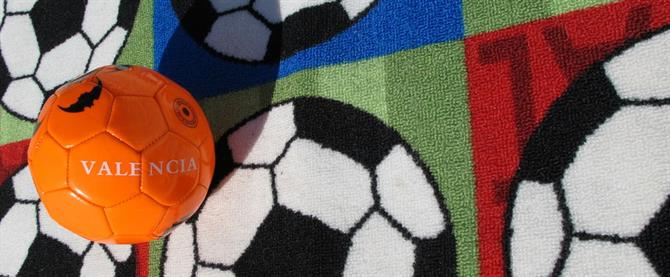 Turn right out of the store to reach Calle Colon, where you can find Media Markt for phones and electrical goods, the Apple Store and H&M, and the flagship department store, El Corte Ingles.
El Corte Ingles is the Spanish equivalent of Selfridges, where you can buy everything under one roof including gourmet food, designer clothes, fashions, sportswear, electrical goods, leather items and books.
However, for a greater selection of locally-produced food and drink, head back out on to Calle Colon and into Vegamar Seleccion.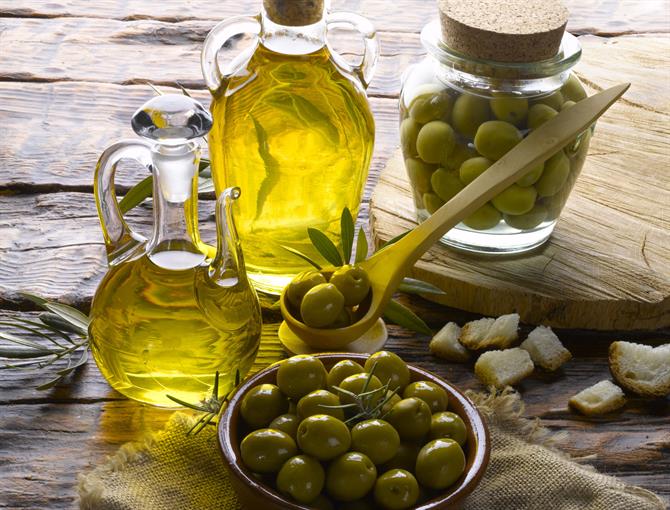 This is the store to stock up on the finest Spanish foods and wines, including Iberico ham, cheeses, oils, vinegars. bread, tea, salt, preserved fish, pate and wine.
It's perfect for picking up pieces for a five-star picnic on Valencia's beaches or in one of its picturesque squares or for taking home for a gourmet dinner.
Valencia is home to one of Europe's finest markets
For foodies on a budget, the central market in the Plaza Mercat is a more affordable option.
This is one of the biggest and most spectacular markets in a beautiful art nouveau building to provide a fitting temple for food with about 400 stalls selling local produce such as fruit, vegetables, meat, ham, cheese, olive oil, bread and preserves as well as fish and shellfish from the local boats.
Whilst browsing, look out for the special Bomba rice which is used to make the iconic paella and other Valencian rice dishes as well as the local garrofon beans, which are similar to large butter beans.
You might even want to pick up a paella dish so you can re-create this traditional Spanish meal at home.
The central market is open Monday to Saturday from 7am to 3pm.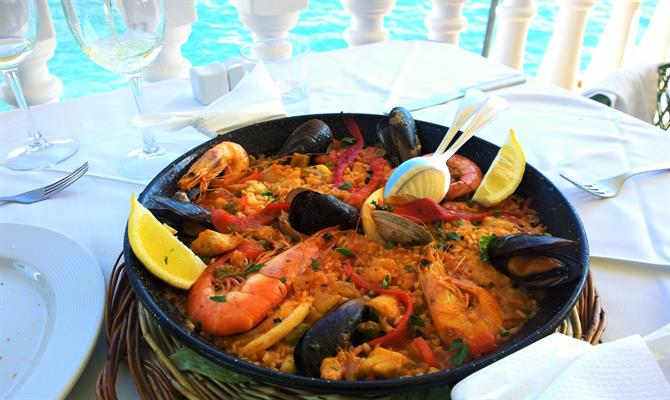 Head to Valencia's round square!
If you are keen to pick up a special souvenir from Valencia, there are many places to buy works of art and crafts direct from the artists.
Five minutes from the central market is the Plaza Redonda market, which is another tourist attraction in its own right as it is in a beautiful, round plaza.
It seems only fitting that such an unusual feature should be home to a craft market and little shops where you can pick up lace, ceramics and glassware as well as collectors' items including coins, books and stamps.
If you are lucky you may stumble across a group of ladies making lace or sewing to add to its charm.
The market is open Monday to Saturday from 10am to 8pm and on Sundays and public holidays from 8am to 2pm.
Whilst Plaza Redonda is worth visiting for its architectural beauty and history, a finer selection of arts and crafts can be found in the Valencian Community Arts and Crafts Centre.
Heading back towards the town hall square and just 10 minutes by foot, the centre is found in Carrer de l´Hospital,next to the MUVIM museum of modern art and illustration.
You may get a chance to see artists at work in their workshops or join in one of the activities including making your very own fallas - papier-mache statues which star in the fiesta of the same name in March.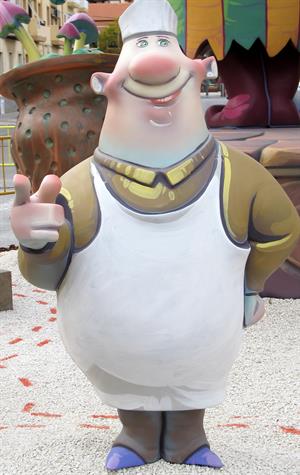 Within the centre is the Sibarita shop where you can buy quality crafts and help to keep local traditions alive.
This is a great opportunity to invest in Valencian crafts people while also picking up a unique souvenir for yourself.
Exhibition opening hours are Monday to Friday from 10am to 2pm and 4pm to 7.30pm. Free entry.
Sibarita shop is open Monday to Friday from 10am to 2pm and 4pm to 8pm.
If you collect porcelain, the name Lladro should be familiar to you.
You will be in great company if you are a Lladro fan as the Crown Prince of Thailand Maha Vajiralongkorn and his wife made a detour recently in their private jet to Valencia airport where they were picked up by limousine to visit the Lladro factory.
The business was started by the Lladro brothers from their home in Almassera, just outside Valencia, in 1953. Demand soon grew for their evocative sculptures as collectors fell in love with the bright colours, original shapes and innovative textures.
You can visit the museum and exhibition centre to find out more about the Valencian company at its headquarters in Tavernes Blanques to the north of the city.
Otherwise the Lladro shop is just four minutes from the town hall square in Calle Poeta Querol.
Saving money with the Valencia Tourist Card
If you are planning on doing some serious shopping in Valencia, you could consider purchasing the Valencia Tourist Card from one of the tourist information offices.
The card gives you free public transport around the city including from the airport, free entry to public museums and buildings, exclusive discounts of up to 50% in shops or restaurants, and a free guide with a handy map of the city.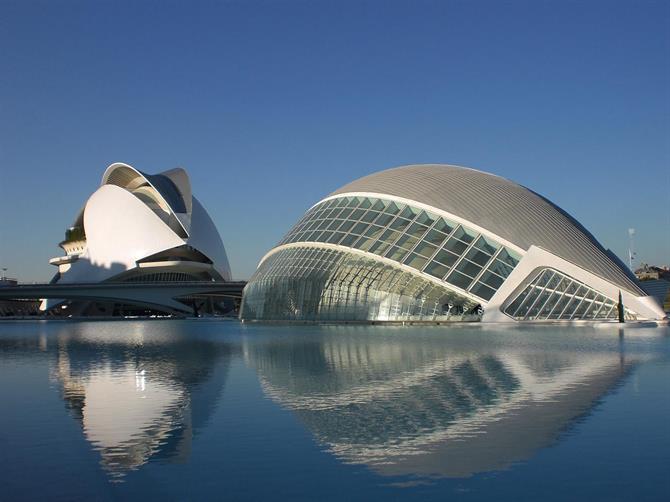 If you are considering visiting a few museums or tourist attractions in Valencia, then you can see how much money you can save with the card.
You can claim back the tax paid on any purchases bought from stores which are part of the Premier Tax Free and Global Blue brands if you are from outside the European Union.
When paying for your purchases, ask for information about how to claim back the tax. It's well worth the effort when you consider the IVA tax is 21 per cent on many items.