They say a picture tells a thousand words, and it's true. Good photography will make your holiday rental stand out from the competition. But a thousand or less, carefully constructed words about your local region and property (note the order), will put your holiday rental ahead of your competitors, in terms of how you rank on Google.
In this article we focus on ideas you can apply to your own holiday rental website, and most of these rules can be applied to your property description on
Spain-holiday.com
.
Sell the dream stage
We discussed Google's Five Stages of Travel in our article on
Insider's Guides
. The first stage is 'Dreaming'. At this stage a traveller is thinking about a destination and what it has to offer. They watch videos, read articles and reviews, and start to short-list preferred destinations. It's unlikely the majority of travellers are thinking about accommodation at this stage.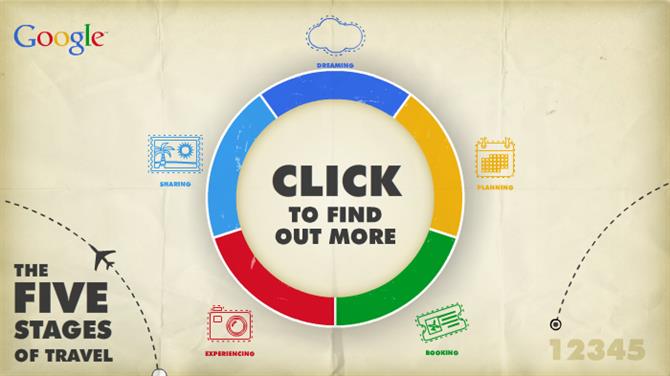 Getting your holiday rental in front of potential guests at the dream stage means refocusing your content towards your local region and what it has to offer; with your property description playing almost a secondary role.
If you continue to focus ONLY on your property, it's unlikely you will engage a guest before the Planning Stage. This is a missed opportunity.
What do travellers research on a mobile device?
Looked up address or directions for accommodation 29%

Researched things to do at the destination 23%

Read accommodation reviews 22%

Booked accommodation 18%

Received price alerts 18%
Local experiences
So with this in mind. Look around you. What's on your doorstep that attracts visitors? What attracted you to the area in the first place? The beaches, gastronomy, festivals, outdoor activities or shopping? Whatever attracted you, will attract your guests.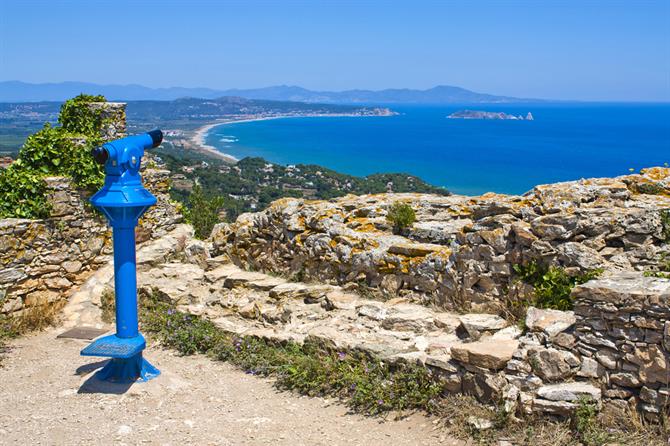 Your key objective when producing holiday rental content should be to appear in Google's 'local' search results. Local search is all about ranking high in local search listings. This could be through: local links, local references, reviews, getting your holiday rental on Google maps or setting up a Google Plus business page. There's a whole list of things to do. But don't sweat! They're all straightforward. And you know what? They all produce results.
Informational queries: Over 70% of Google searches are informational - people looking to get questions answered. If you can provide the answers to these 'questions', your website will rank...not just for keywords, but also for informational queries.
Property description
When it comes to writing your property description, think about the very values that make our sector stand out from other hospitality sectors:
Personal touch

Home-from-home

Flexibility

Comfort
With these traits in mind, you can start to develop content around your holiday rental. A holidaymaker wants to find a comfortable base for their holiday experience. Make a list of the Top 10 features of your holiday rental. Then make another list of 'Top Experiences' a guest can enjoy.
Examples:
Sunny garden

Watching the sunset from the balcony with a glass of wine

Comfortable living area with wide screen tv, English television channels and wifi

Children's toys and games, baby cot and stair guards
Note: Of course sell the benefits, but don't oversell what doesn't exist.
Sitting down to write your property description is a great exercise in seeing what improvements could be made to your holiday rental.
Photos
A recent study found 83% of travellers are more likely to enquire about a property if the property description or website has 20 plus images.
We can't recommend enough how important good photography is for your holiday rental. We've written several articles on
photography for holiday rentals
and we'll be posting another in February.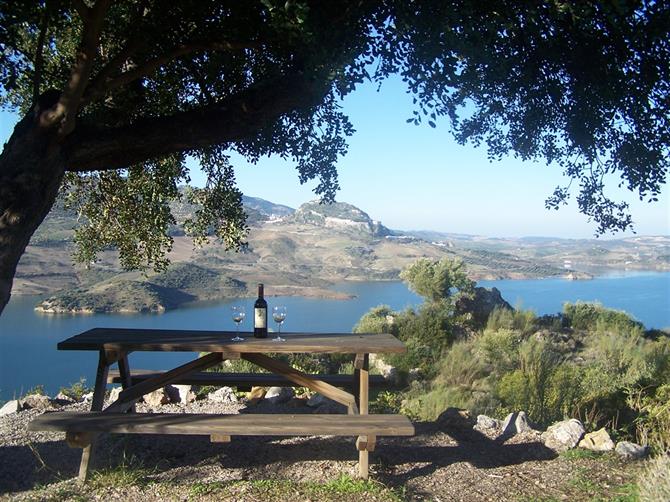 If you want to add another twist to your holiday rental marketing, ask guests to take photos during their holiday and share them with you. This adds another dimension to guest reviews. Obviously you must ask their permission first, to use them in your marketing.
Floorplans
Have you ever considered adding a floor plan to your property description? Floor plans can help guests quickly visualise the space in your holiday home. Especially helpful for families who want to ensure there is ample room for children and adults. Plus recent studies show that floor plans can help you convert enquiries quicker, by lending more confidence to the property. Check out
Roomsketcher
for floor plan inspiration.
Languages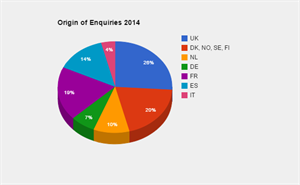 Take a look at this pie chart. This is a graphic of who is searching for holiday rentals in Spain, on Spain-holiday.com. Do you have your property description in multiple languages?
If you want to maximise your contacts, I highly recommend you translate your property description on Spain-holiday.com into at least the top 2-3 languages. This is a small outlay for substantial benefits:
Guests will appreciate you have taken the time to deliver information in their language and they will be able to quickly identify if your holiday rental is what they are looking for. This saves valuable time going back and forth in verbal or email contact.

And there's our friend Google. If you write your property description in Dutch, Dutch-speakers searching for holiday rentals in Spain, will find you in Dutch.
Content Production Tips
Don't write like a travel guide: be personal in your style and your recommendations. Be that local expert.
Keep it fresh: local events, what's on, seasonal updates, keep the content updated. Anyone, anywhere in the world can write a general travel guide. What a guest really wants to know is what's happening right now.
Continuity: when you're writing web content, the axiom is "Quantity AND Quality". As always, the quality of your copy is important, but don't aim for perfect, because what's equally important is regularity. Regularly updating content like your What's On guide, local activities, etc. will send out regular signals to the Google bots and improve the SEO value of your website.
Keywords & phrases: make a brief study of important keywords and phrases that are relevant to your region and to holiday rentals/tourist accommodation. Make sure you include them within your content and description.
Tip: keyword phrases (Long tails) are deemed much more targeted these days, than just single keywords.
Examples of long tail keywords:
Holiday villa in Calpe with swimming pool

What to do in Marbella for kids

Blue flag beaches on the Costa del Sol
Word of warning: Don't overuse keywords and phrases, because you're likely to get penalised by Google. Be expansive, not repetitive in your content.
Links: If you have a website, then I recommend you link to local businesses throughout your Insider's guide or relevant sections; rather than create a 'Useful Links' section.
Video: According to the Google Think survey, 30% of travellers consulted a video before making a booking. Travel videos inspire and motivate holidaymakers, helping to make the decision on destination and accommodation. They also bring movement and sound into the equation, making the dreaming stage ever more real.
Guest reviews - share the experience

A travel study found that holidaymakers are 80% more likely to book a holiday rental, when the listing includes reviews from past guests. Many travellers feel concern about booking accommodation that ends up looking nothing like the photos on the website. Guest reviews are the best way to ease their anxiety.
At the same time, Guest reviews also contribute to where you rank in Google's organic search results and as we've discovered, this contributes positively to the visibility of your holiday rental on search engines.
This might all seem like an information overload. But I recommend you take an hour to note down the points in order of relevancy to your holiday rental business. It might look something like this:
Note down local attractions and recommendations

Make a list of the features of my holiday rental

Rewrite my copy based on the above

Ask for reviews from every guest

Make some new photos

Get my description translated into Danish and Dutch

Set up a Google Plus page
Focus on individual points, until you have created the perfect property description or website. Good luck and if you need any further information on this subject, please get in touch.