Getting the most out of your description is essential when it comes to setting up an advert for your holiday home on an online platform.This is one of the most important tasks for a homeowner and one of the most neglected.
For your holiday rental to stand out from the sea of short-term rental adverts that flood the internet, you need a great description that's both informative and attractive. Read on to find out what to include and how to start from scratch.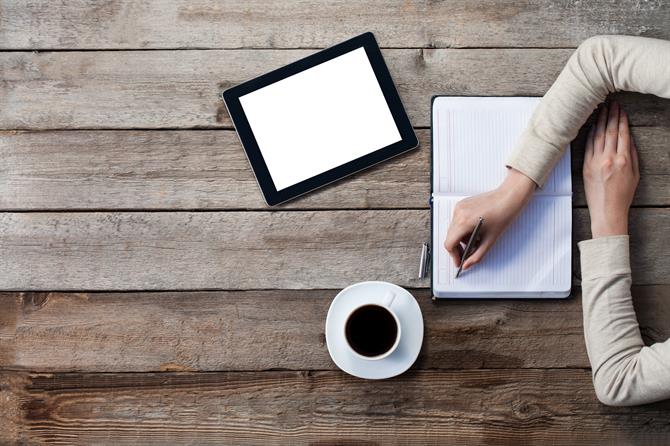 1) Write for your guests
Before you start writing, imagine yourself in the position of a potential guest searching for holiday accommodation. As a potential guest, what information would you like to know before making a decision on one holiday home or another?
Try to make the description as informative as possible, it's what potential guests require more than anything to make an informed decision when they book a holiday home.
Remember that your photographs will also provide information, those together with your description give a complete picture of your holiday home to potential guests. Photographs must accurately represent your property in its current state, meaning that photographs will have to be updated after redecorating or renovations.
A good idea is to hire a professional photographer, so you can ensure that your photographs are of the highest quality.
2) Be natural
Let's face it, you know what you can and can't offer your guests. Make sure that the experience you're offering is central to your description.
Guests will appreciate a detailed description of every item and service included but don't be too intense. Give them all the necessary information about your property in a clear, concise manner. Mention all the features of the property like WIFI, TV, etc.
Don't forget to mention the number of beds in the property and any extra services such as cleaning and linen changing. In many regions of Spain, it's legal to have air conditioning installed in every room so if this applies to your property please include information about this and whether there is an extra cost for guests.
3) Write the first draft
To get started on your description, begin by letting your ideas flow and include all the essential points such as check-in times, key collection, the number of bathrooms and toilets, which floor the property is located on (if applicable) or if there are any extra expenses.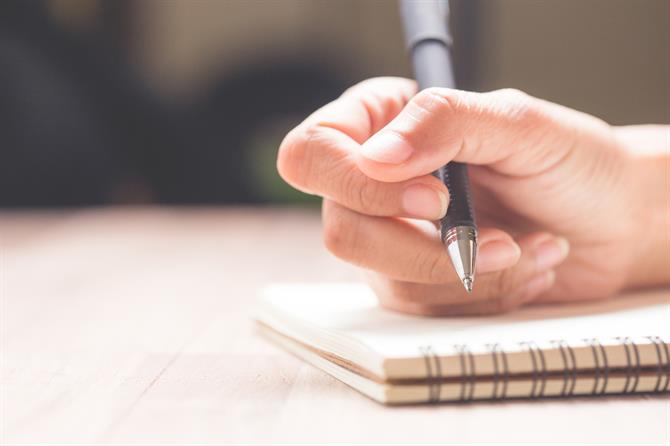 You can make a habit of jotting down the most frequent questions that your guests ask you and with the answers, build paragraphs that you can use to create the description.
Once you have gathered all the essential information that you want to include, simply join all the pieces together. The information must be organised in a clear, structured way so that readers can find out what the need quickly. Including adjectives like "cosy," "spacious," "elegant," "comfortable," and "homely," help guests create a mental image of what staying in your property might be like.
Add a small description of the surroundings. Many traveller profiles request information and recommendations about the surrounding area from local experts.
4) Write a title that hooks but also inform
While reading the newspaper or browsing the internet, our eyes are attracted to the most dramatic titles. Don't be dull when thinking of your title, being friendly and descriptive is what will make your advert stand out from the rest.
House available during summer in Malaga
Spacious holiday home ideal for families on the Costa del Sol
Which of the two titles is the most attractive? The second option will probably attract more attention by creating a strong visual with a more informative and descriptive word choice.
In addition, if you use more specific and popular terms like "Costa del Sol" instead of the more general "Malaga" the odds that your property will rank better will increase significantly.
Avoid words like "excellent" or "the best". These are words that do not add descriptive value to your advert but can risk serving only to disappoint if your property is not "the best" in your guest's eyes. These kinds of words are opinion rather than fact and so run the risk of raising your guest's expectations and not accurately reflecting reality.
Think about how you would look for a holiday home in the surrounding area, then add a word or two describing your unique property and from there, build a phrase.
You can always search on your own and take inspiration from other adverts
5) Concise and honest
Your description must create expectation. It should accurately match what your home has to offer, but it should not highlight the defects of the property. Elaborating and misrepresenting your property will only result in disappointed guests. If you have a studio, do not describe it as a "one bedroom apartment".
If you communicate the house rules to the guests before they arrive, both parties are sure to have their expectations met. Detailing all the features of the holiday home is not everything, remember to include the extra costs and discounts for services that are not included in the price.
And above all make it easy for your guests. Use direct language that does not complicate or confuse. The best description is one that communicates the most with as few words as possible.