Traveling is a unique experience. Two people don't experience in the same way a city break or a road-trip along the coast. Moments and preferences vary completely depending on the person.

If two trips are not the same, neither are two types of travellers. Nor the accommodation type, the holiday rentals users are: Families (51%), couples (28%) and friends (19%). Most of them based their choices in price, location, surroundings, facilities included, etc. But, how can we classify the potential guest profiles?
Business guests
The business or business traveller is a fussy kind of guest, used to a high standard and normally stay no more than a few days or a week. Traditionally they would stay more in hotels than holiday rentals, although this trend is changing.
They normally travel alone or in small groups. Most of them are tech-savvy and need to be always online. In some cases, they will look for self-check in, which can be controlled by one of the several apps that are great for holiday rental management.

What they look for?
Always connected
They are people that need to be connected to the internet, so incorporating an excellent internet connection (not all hotels have it), access to a printer and a workspace will be greatly appreciated.
Is it close to everything?
Being in a good location is always a plus. The proximity to the main travel hubs and business centre of the city guarantees a considerable advantage over your competitors with the Business traveller. No one wants to take an hour and a half to reach their destination when they are working.
Is the house well connected?
Take advantage if your home has good transport connections, or even better, make it happen. Include in your description the distance between your house and the main areas in your city together with the best way to reach them.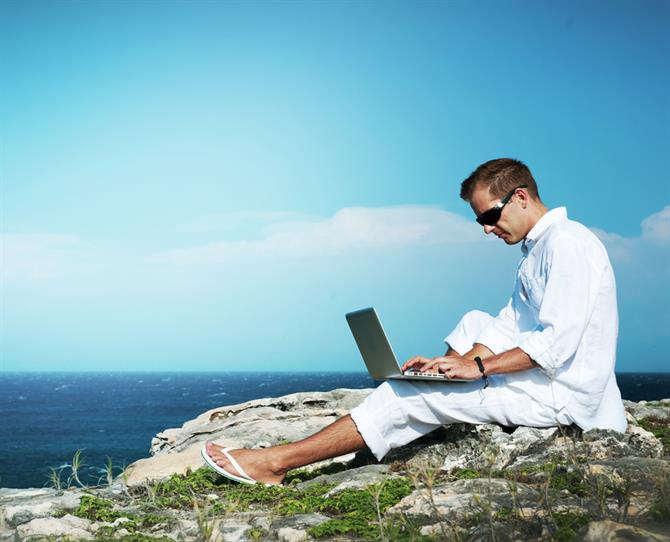 Go one step further and offer airport transfers. It doesn't need to be yourself driving the car, there are companies that already provide this service that you can take advantage of and the Business traveller will be grateful for the added value this service would offer.
Basic elements and space
Finally, Business travellers will want to unwind after a busy day, so a comfortable space will be an added attraction of your property. Adding additional features such as extra phone/tablet chargers, a coffee maker, food or cleaning services, etc can also add value to the rental property and also make your property stand out for this type of visitor.
Families with children
Many parents would say that holidays with kids does not always mean a holiday for them, especially if the children are young.
Families are looking for spacious and comfortable spaces that make their lives easier during their stay, with the majority of families booking holidays for the peak summer season. Security within the home is one of the key points. In addition, they give a lot of importance to nearby facilities such as supermarkets, pharmacies, parks, etc.
What they look for?
Security
Children can get hurt by playing. Making the security of your house a priority will make your property one of the most desirable options for families. A fence around the pool, removing delicate objects from the common areas or simply indicating that you can remove certain objects if requested, will put any doubts parents have to rest without the worry of the possibility of their kids breaking something in the property.

Get the most of your surroundings
What kind of shops are near your house? I'm sure that you can easily locate several supermarkets, fruit shops, family restaurants, pharmacies, etc. Stores with local products that are close to the home will always be highly valued by families. Are the restaurants family friendly? Are there any playgrounds nearby? Comfort is essential for this profile.
Also, many families travel by car (or rent one). Normally they carry tons of items for the kids and holidays, so a parking facility or a garage space is a plus.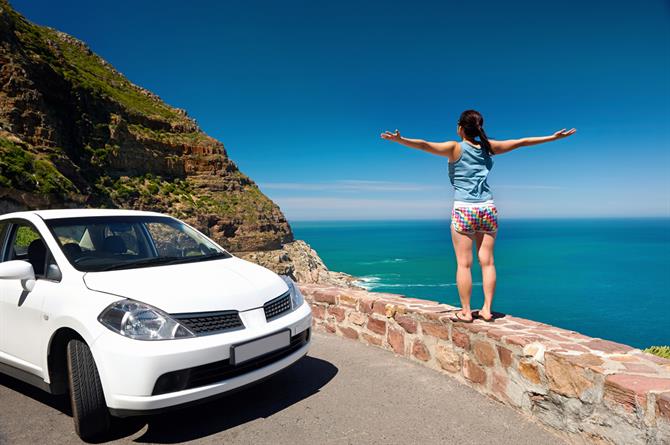 Urban addicts
This group is made up of all the city lovers. Most of this profile is represented by couples (normally between 20-35 years old), although they also travel in small groups.
What they look for?
Comfort location
This group normally travel light and spend little time on the property. They don't aim to cook more than 2-3 meals during their stay as they will mainly eat out. They don't usually rent a car and prefer to use public transport to get around.
Proximity to the main tourist areas is essential since, for this demographic, they appreciate that tourist attractions are close to the apartment. If your home is in the center, this is your profile.
Leisure
During the day they will roam around the city. However, they will have energy enough to enjoy the nightlife in the most popular areas of the city. Offer a guide of the most interesting places to eat, drink or enjoy. Make it personal and include recommendations that you only know, they will appreciate recommendations from a local.

The experience
The majority of people under this guest profile are millennials. And, as millennials do, they love to live and experience the authenticity of the place: a gastro route with personal recommendations is a good example. The opinion of the locals is well received, as well as offering them something unique.
They want to feel they are in a special place. Take care of the apartment design, make it appealing to them using light colours inside and modern furniture.
Groups of friends
It's true that this profile is not the most popular among the homeowners (nor the most desirable). However, not everybody will burn your place down with a legendary party. The majority of groups of friends travelling together want to enjoy the company and relaxing in a big space. They also are a budget profile.
Holiday rentals offer the possibility that the whole group live and enjoy common areas of the house. That's one of the strongest reasons why they usually prefer chalets, villas and detached houses.
What they look for?
Freedom
A holiday home makes it easier for group travellers to enjoy more freedom. No breakfast deadlines, spacious common areas and the possibility of planning meals in the house.

They usually look for big places such as houses away from the city, although they can also choose big central apartments and penthouses. They love swimming pools.
Surroundings
Like families, groups will enjoy a house surrounded by supermarkets, leisure areas, cafés, pubs, etc.
Eco-friendly or nature lovers
The most responsible profile. This type of guests is aware of the environmental and social impact they make on local society. That's why they want to reduce it by searching an eco-accommodation.
The trend is growing. So far, there are a lot of tourist accommodation that already has incorporated this philosophy into their accommodation management. Cabins next to a lake, bungalows in the middle of a National Park and even apartments with small urban gardens. It is not necessary that your house is outside the city to fit with this profile.
What they look for?
Sustainability
Travelers who prefer this option are usually aware of the sustainability levels of the location they visit. They hope to find a balance between people, accommodation and the place they visit. Try to integrate this idea into your house decoration too. Use recycled material for furniture or reuse elements to give a modern and alternative touch to your holiday home.

In order to attract these visitors, you can improve the infrastructure of your home. Enhancing the energy rating, opt for renewable energy companies, etc. You can also provide information about the most sustainable use of resources of your house, pointing the ecological areas surrounding and recommend places of interest.
This guest profile knows what they want. It is a fussy guest with social values that will not miss the smallest detail of your holiday rental. Normally, they research thoroughly prior to booking, so you can expect questions such as:
Are there recycling bins?
Does the pool use chemicals instead of salt?
Are the windows double-glazed?
Remember that sustainable guests are willing to pay extra for this type of accommodation. According to the World Tourism Organization, this is the year of sustainability, so it is not an option to dismiss if you are thinking of giving a different touch to your holiday rental.
Many of these guest profiles can be targeted all year round, such as Business travellers covering Business people, Employees and Academics attending conferences during the summer to families taking short breaks during the school breaks. Couples have more flexibility and are more likely to book getaways throughout the year, especially city breaks. Most regions in Spain are updating their regulations in relation to holiday rentals too so keep an eye out on what legal requirements that may also impact on your property.