As La Palma's other name is La Isla Bonita (the beautiful island) it's no real surprise that it is one of the Canary Islands where the whole island has been designated a UNESCO Biosphere Reserve (the others being Fuerteventura, La Gomera and Lanzarote). La Palma's distinction is that it was the first of the Canary Islands to become a reserve way back in 1983.

Initial the reserve title only extended to the areas of El Canal and Los Tilos. In 1997 a larger part of Los Tilos was included and finally, in 2002, the whole island deservedly earned reserve status.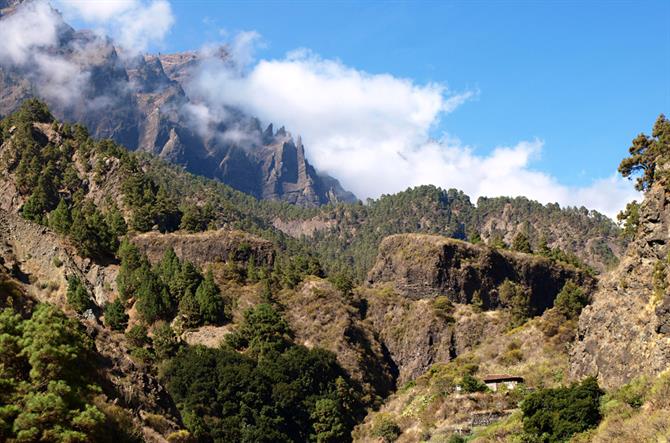 What is a UNESCO Biosphere Reserve?
To be designated a Biosphere Reserve, specific areas have to show that there is a strong historic link between man and nature. For a fuller explanation see our article on Anaga on Tenerife being designated a Reserve in 2015.

Why is La Palma a UNESCO Biosphere Reserve?
Although I'll tell anyone who listens that every Canary Island has its own personality, La Palma stands out for me. Where La Gomera is rugged and masculine, Lanzarote and Fuerteventura largely barren and volcanic and Tenerife and Gran Canaria have multiple faces, La Palma is softer, greener. It's the elegant lady of the islands. In spring its hills and valleys are illuminated by glorious displays of wild flowers. It boasts some of the most stunning walking of all the Canary Islands and the clearest skies, making it a haven for scientists who specialise in exploring the heavens from futuristic looking observatories around Roque de los Muchachos.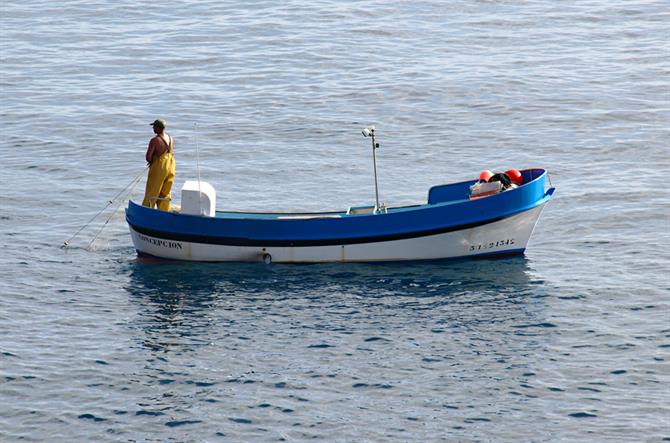 Although I say La Palma seems less wild than say, La Gomera, its natural charms have a hard and even coy edge to them. There's no easy way to get to some of La Palma's most rewarding corners. The heart of La Caldura de Taburiente is breathtakingly beautiful, but you can't get there by bus or even car. It's Shanks's pony or not at all. The Marcos y Cordero tunnels in Los Tilos require hard hats and sure footing and also can only be reached after a bit of a trek.

This keeps them special, exclusive.

However, UNESCO Biosphere Reserve status isn't simply for boasting areas of outstanding natural beauty, it's awarded in part due to the interaction between man and nature and this is where La Palma also stands out. Cottage industries are alive and thriving on La Isla Bonita. Everything seems to be on a small scale. I've watched grapes being pressed by the sort of wooden lagars (wine presses) that are usually museum pieces on other islands; seen elaborate ceremonial decorations crafted from wicker; enjoyed rum distilled in a building no larger than the average house and witnessed cigars being hand rolled in a small factory which looked as thought it could be in Cuba. Similarly honey production and fishing are small scale industries.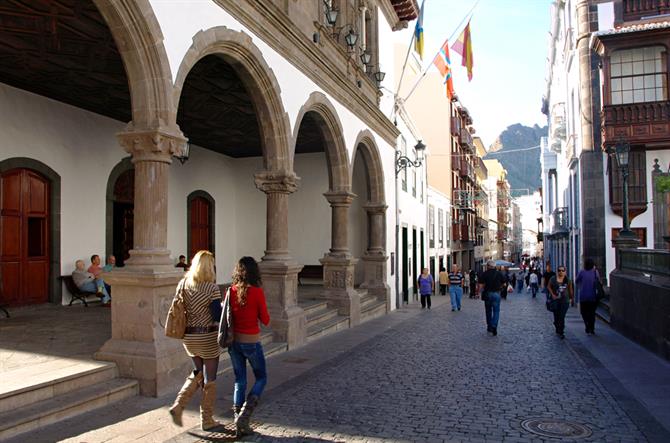 In some ways life on La Palma feels a bit removed from most parts of the other Canary Islands; it has more historic depth than La Gomera, El Hierro, Fuerteventura and Lanzarote and mass tourism hasn't impacted in anything like the way it has on Tenerife or Gran Canaria. For the time being La Palma offers the perfect balance between rural tranquillity and picturesque towns which have a spark of life to them.

La Palma Biosphere Reserve highlights
If I had only three choices of places to visit on La Palma, this would where I'd head to:
La Caldera de Taburiente – a trek to Playa de Taburiente rewards with one of the most scenic views in the Canary Islands... and there's a river (a rarity in the Canary Islands).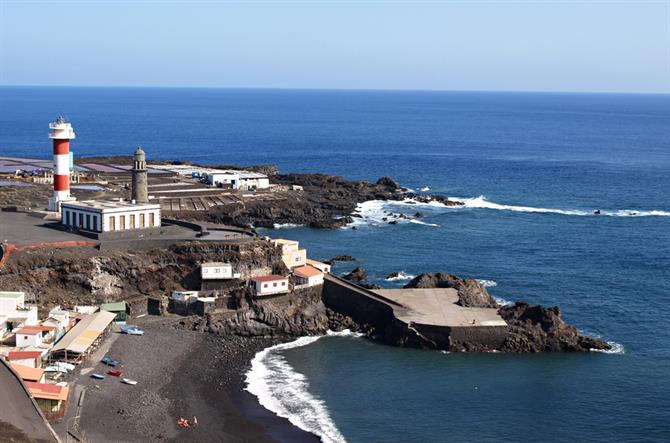 Fuencaliente – a harsh volcanic landscape which has been partially reclaimed so you get a fishing community, lighthouse, vineyards and salt pans in the one package. Plus you get to walk on terrain which is less than 50 years old.
Santa Cruz de la Palma – La Palma's capital is one of my favourite big towns in the Canary Islands. Calle O'Daley is an eclectic mix of historic buildings and independent shops, whereas the famous colonial and colourful Los Balcones on the seafront are a visual treat.

If you'd like to know more about La Isla Bonita, read our mini guide to La Palma.