It may not be one of Spain's most majestic castles but Las Palmas de Gran Canaria's Castillo de Mata can claim to date back to the 17th century. Like its predecessor, the Castillo de la Luz, it was constructed to use as a defence against pirate attacks. Yes, the Castle of Death was some deterrent.
City limits
I'd stumped Ana, my Spanish teacher. We had a map of Las Palmas de Gran Canaria laid out in front of us and she was trying to follow my directions around the city. It was the exiting of Parque San Telmo, the turning right on Calle Triana instead of left, and then heading left on Bravo Murillo rather than right, that did it.
Ana was right to be confused. I was leading her away from the centre of the city. Indeed, this was the site of the city's historic north wall, built on the orders of Governor Don Diego de Melgarejo, which connected Castillo de Mata with the Castillo de San Francisco. There's not much of way of interest in Las Palmas de Gran Canaria north of this point, save for Parque de las Rehoyas and Siete Palmas, one of the top 10 spots to shop on Gran Canaria.
Tower of power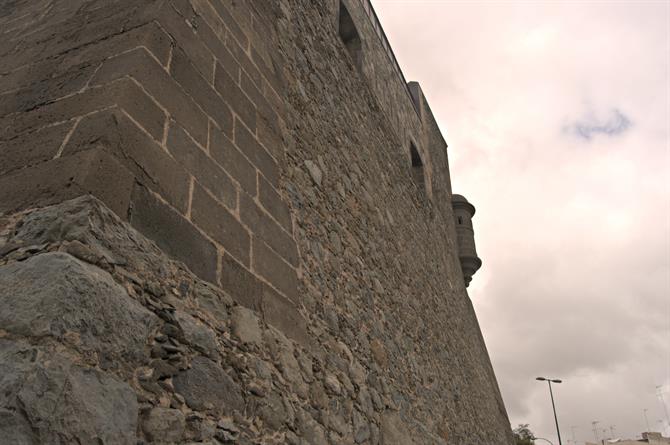 Originally, the Castillo de Mata was a round tower, designed by engineer Juan Alonso Rubian in 1572. King Felipe II of Spain was concerned of opportunistic pirate attacks as well as Berber interest in the island. With good reason, as it turned out.
For the city was attacked by a fleet led by Dutch admiral Pieter van der Does in 1599. The castle received substantial damage from a sustained onslaught. However, van der Does retreated to west Africa where he died, either of wounds received in his unsuccessful campaign in the capital or of malaria.
Life and death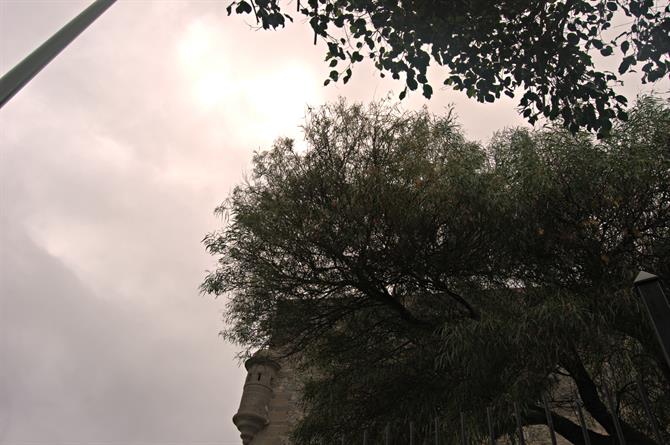 The Castillo de Mata takes its name from the Barranco de la Mata, the ravine which leads from Arucas down to the capital. Between 1613 and 1614, it was rebuilt during the governorship of Francisco de la Rua. Who wanted to prevent a repeat of the damage wreaked by Van der Does.
Alternatively, the Castillo de Mata refers to the fact the castle was a casemate, a military fort. Also known as casement, it has in origins in the Italian casamatta. Although, British etymologyist Hensleigh Wedgwood believed it was the union of the Spanish casa and matar. A house where killing happens.
In the first half of the 20th century, when it was used as a barracks for the Spanish army, it was renamed Cuartel Alonso Alvarado. AA was the governor at the time of the 16th-century Dutch attack. On the 22nd April 1949, the castle was awarded Historic-Artistic-Monument status. To reserve your place on a guided tour of any of the castles in Las Palmas de Gran Canaria, email castillodelaluz@promocionlaspalmas.com.