Holidays can be expensive. You know that; we know that. With that in mind, our man in Las Palmas de Gran Canaria, Matthew Hirtes, suggests ten things to do that won't cost you owt.
1.) Hit the beach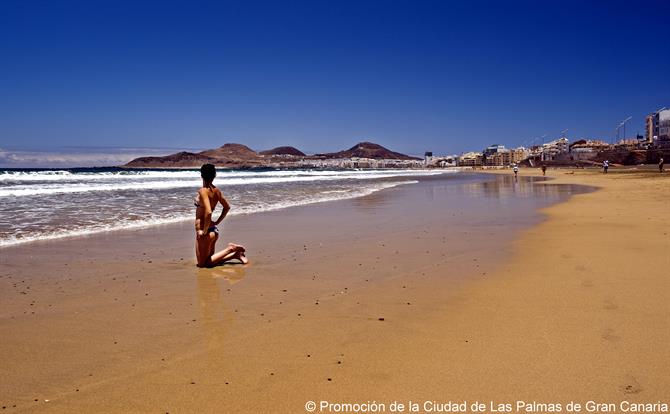 In most parts of Europe, you have to pay for Vitamin A supplements. Not in Las Palmas de Gran Canaria, where it comes in sunshine form all year round. Soak up the rays for free on one of five city beaches, including the popular Playa de las Canteras.
2.) Take a walk in the park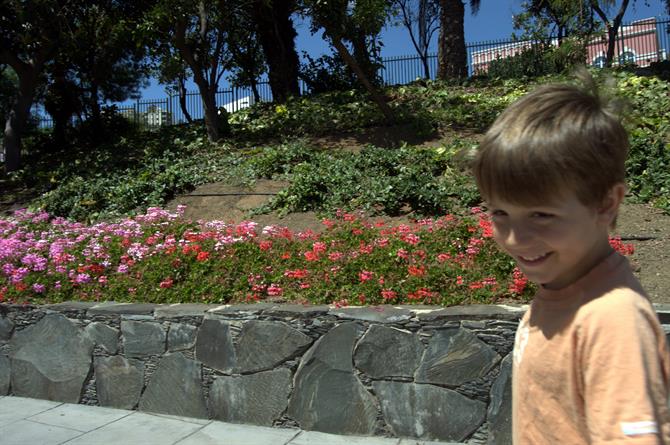 Las Palmas de Gran Canaria started life as a port. And it retains a maritime feel. However, nowadays, the beaches are not the only playgrounds. You'll find others in a surprisingly high number of parks in the capital.
3.) Square space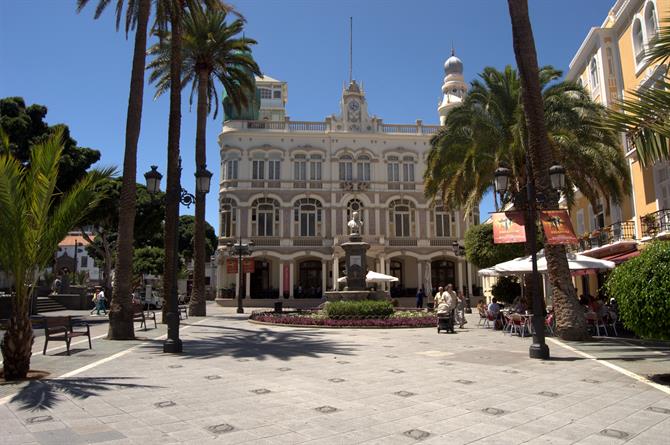 Things are rather more relaxed in Las Palmas de Gran Canaria compared to the southern resorts. In the south, the Plaza is a shopping centre where competing bars and restaurants try and entice you through their doors. In the capital, plazas are squares where the eateries and pubs don't enjoy a monopoly on seating. Yes, there are plenty of benches if you don't want to spend any money on food or drink.
4.) Brave the cemetery gates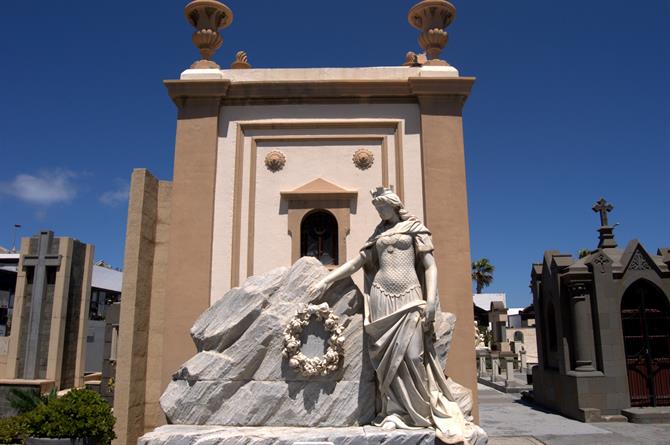 It might surprise you to discover that some of the most opulent architecture on show in Las Palmas de Gran Canaria can be found in the city's municipal cemetery. Located between Vegueta and San José, it's where Las Palmas de Gran Canaria's richest families have buried their dead. And whilst it's no Pére-Lachaise, you won't be able to pay your respects to rock-and-roll legends here like Jim Morrison, the Cementerio Municipal's the final resting ground for one of the island's most famous sons, opera singer Alfredo Kraus Trujillo.
5.) Fiesta fiesta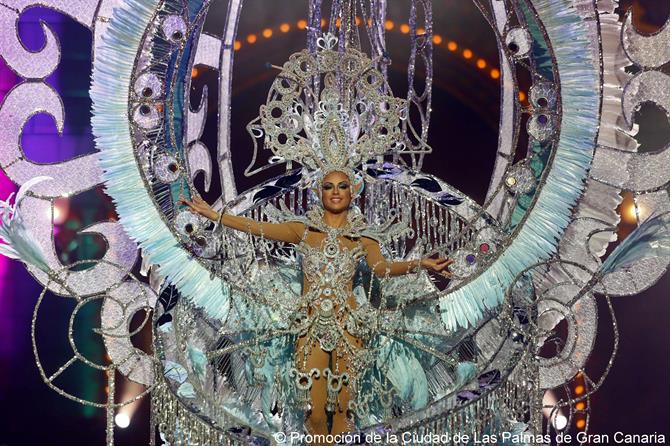 If you're looking for some more lively proceedings, take your place watching, or even participating, in the fiestas held in Las Palmas de Gran Canaria throughout the year. One of the most popular parties is the LPA Carnaval. Whilst some events require the purchasing of tickets, the majority are public affairs on the streets of the capital.
6.) Put yourself in the market for a free sample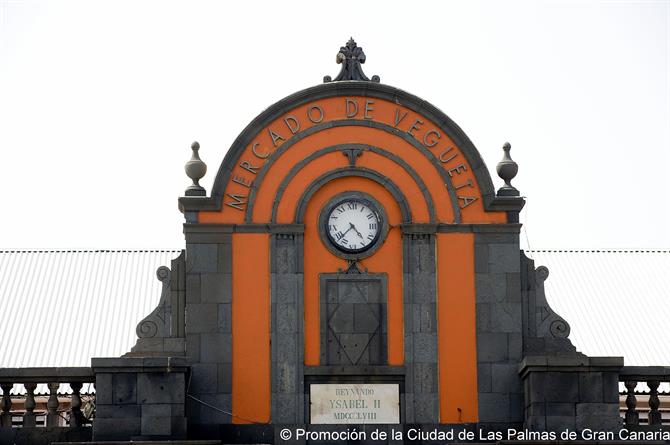 Markets in Las Palmas de Gran Canaria are more about buying. They're where you can mingle with the locals, going about their everyday business. And the likes of Mercado de Vegueta will encourage you to try cheese and fruit without you having to dip your hand in your pocket.
7.) Take time out in Triana

Looking for a stroll in Las Palmas de Gran Canaria? The city's main street, Triana, makes for a diverting walk. The pedestrianized surface is as easy on your feet as are the window-shopping opportunities on your purse/wallet. Also, you never know what you'll find when you're there. My last visit saw the capital's major thoroughfare getting ready to host a free classical concert.
8.) Enjoy a show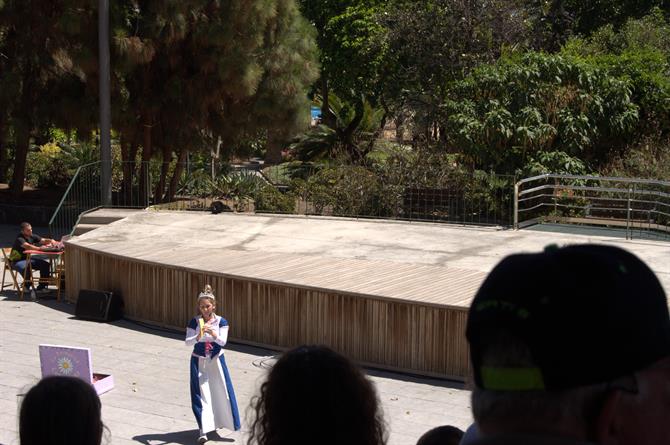 It's pretty easy to stumble across some freebie entertainment in Las Palmas de Gran Canaria. But if you want a guaranteed date for your diary, head to Parque Doramas on a Sunday. For at 12:00pm, you'll be able to enjoy a free performance from some family-friendly entertainers.
9.) Cathedral appointment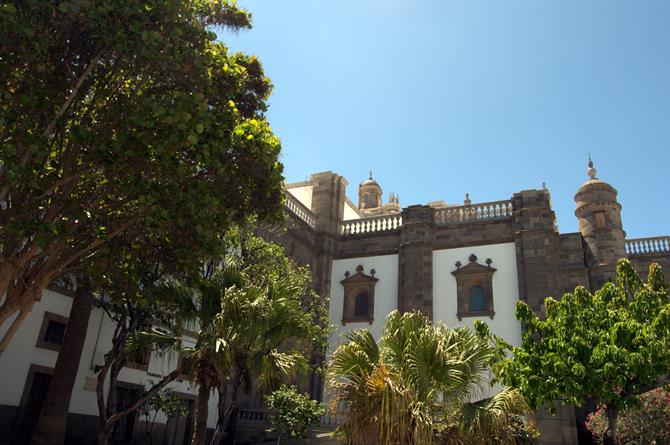 Ordinarily, you have to pay to enter Vegueta's majestic cathedral. There's a sneaky way to secure free entry, however, and that's to go along to a mass. However, the religious authorities have got wise to this ruse and advise that tour parties won't be allowed in during such ceremonies. So forget the old adage of there being safety in numbers and visit as part of a smaller group.
10.) Catch some live music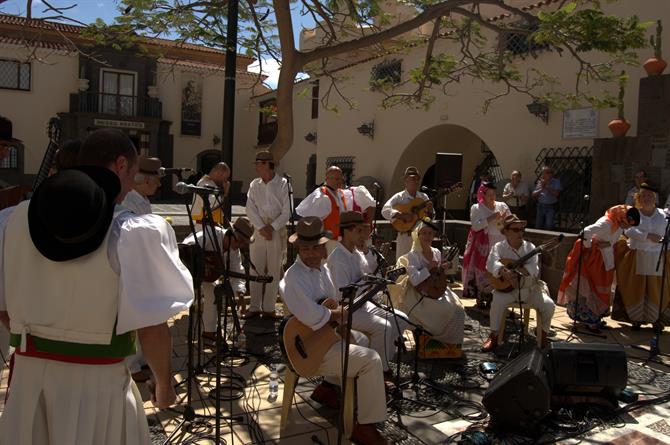 Head to Pueblo Canario on Thursday afternoons and Sunday mornings to hear some traditional folk from some of the island's finest musicians. The Canarian Village's home to a bodega but service is slow, to the point that you might well get through the concert without being asked what you'd like to order. You can also watch Canarian folk for free at Sunday's Mercado de Artesanía y Cultura de Vegueta.