Are you an adventure seeker, constantly looking for the next adrenaline rush? Spain's got you covered!
1. Be propelled in the air by a flyboard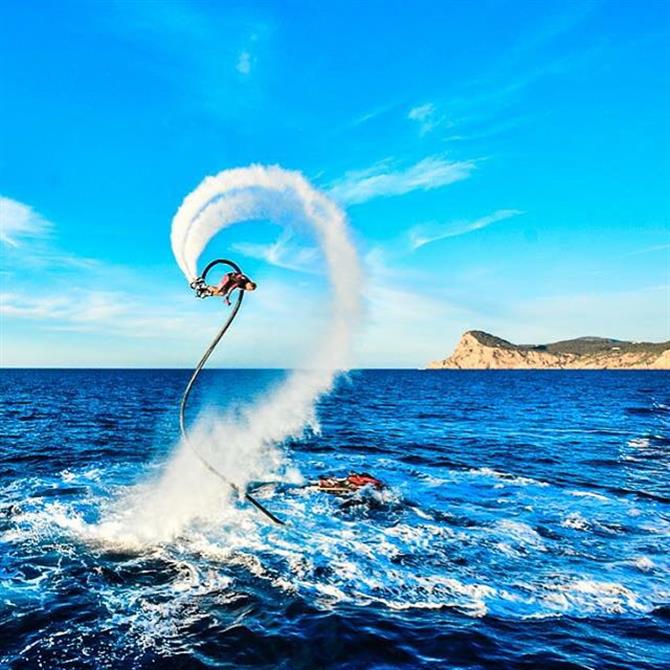 Flyboarding is like flying a jet pack, but on water... the perfect activity for those hot summer days!
2. Catch some air at the local skate park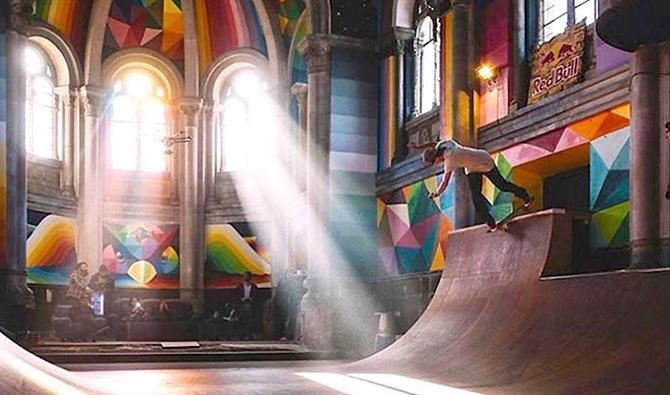 Spain has a lot of great skate parks, including some of the best and biggest in Europe (like the Fuengirola skate park), but La Iglesia Skate in Asturias (photo) steals the show: this former church now houses great graffiti and amazing ramps!
3. Walk the Caminito del Rey or one of the many Vía Ferratas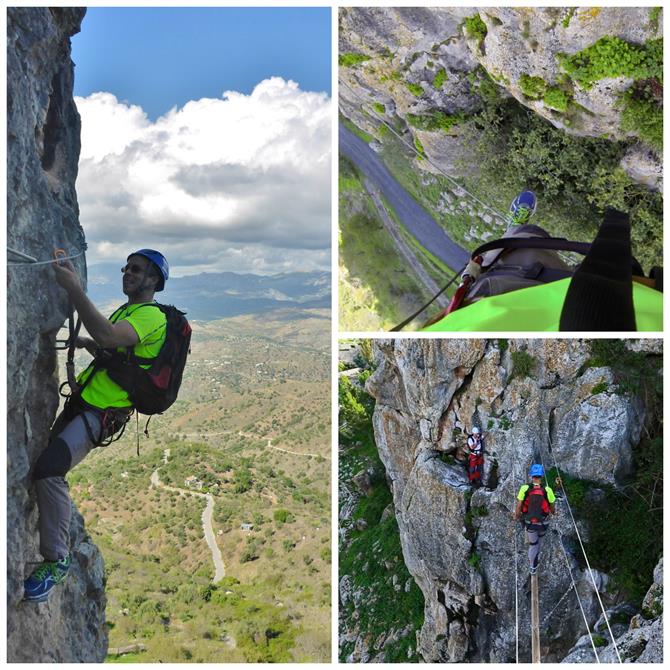 Height-seekers will have a blast doing one of the Vía Ferratas (iron walkways) that can be found in the south of Spain. And if you are feeling particularly brave, walk the Caminito del Rey in Malaga, also known as the Walk of Death.
4. Catch a wave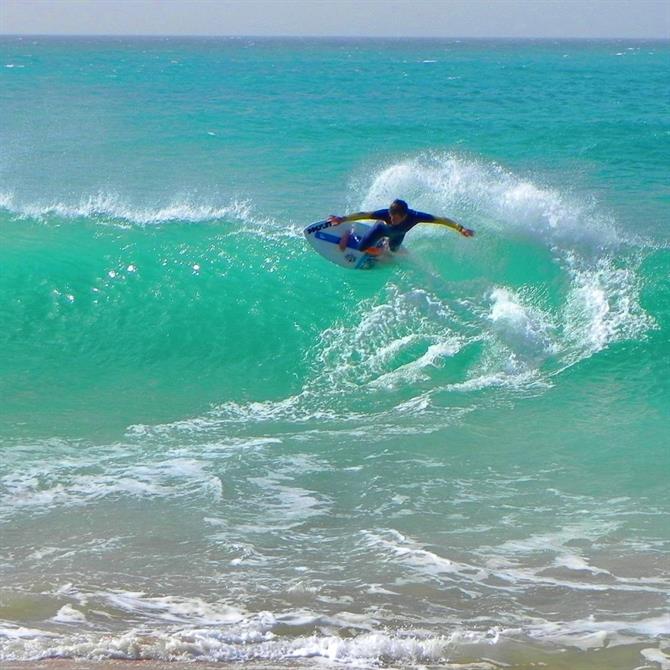 There are a lot of good surfing spots in Spain, but you can find the best waves in the province of Cadiz, also known as Cadizfornia!
5. Feel like a bird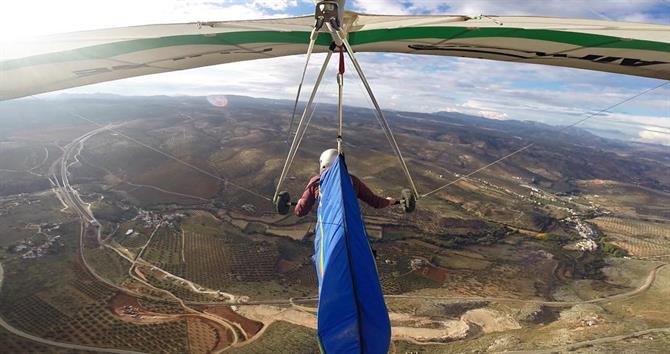 See a different side of Spain from the air and go hang gliding!
6. Roll down a hill in a giant ball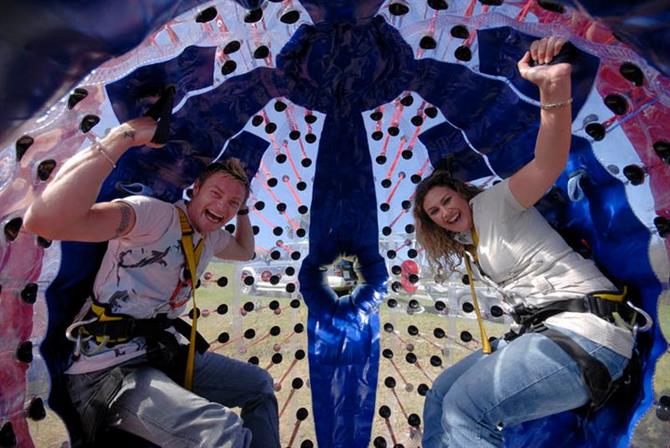 It's called zorbing and though it looks strange, fun is guaranteed! There are several places where you can pretend to be a hamster: Barcelona, Valencia, Madrid...
7. Take surfing to the next level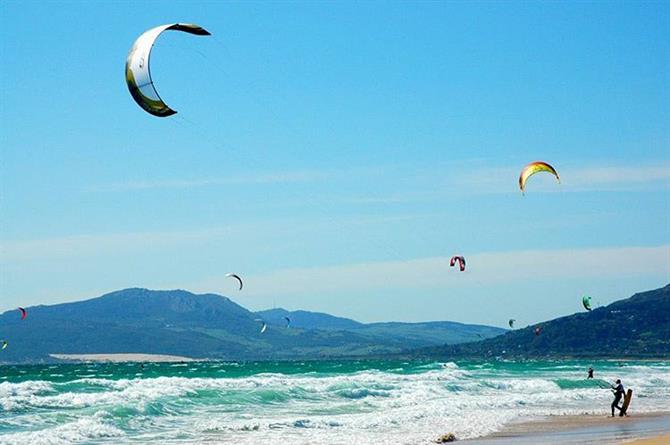 If you want something more than surfing, kitesurfing will do just the trick! Tarifa and Santander are a kitesurfer's paradise.
8. Jump from an airplane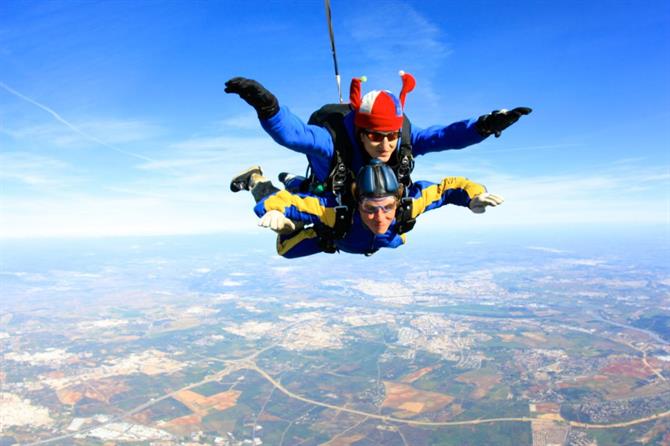 Nothing can give you the same adrenaline rush as free-falling through the air!
9. Explore the rapids of Spain's rivers
There are plenty of places in Spain where you can go rafting!
10. Discover Spain's countryside on a quad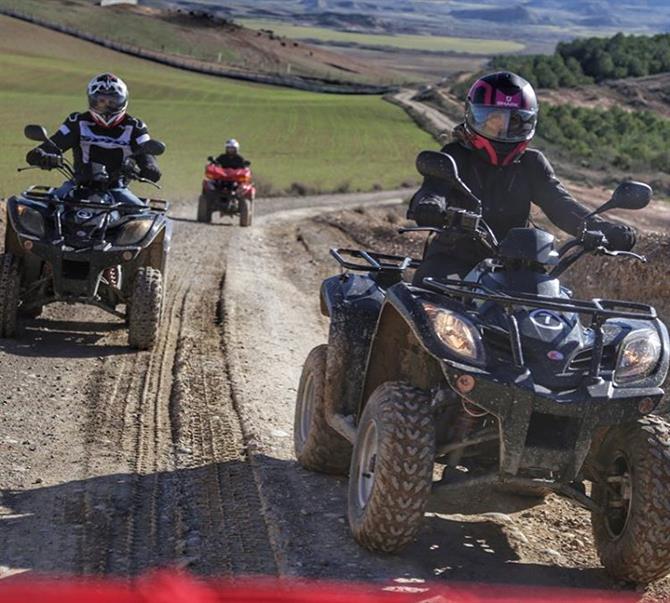 The dusty roads of Spain and its countryside make for a perfect quad experience. Discover the regions of Navarra, Andalusia and many more!
11. Soar above dazzling landscapes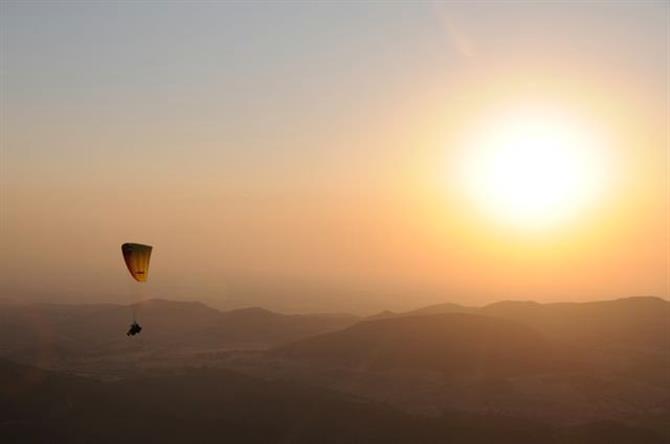 Paragliding is often described as a way of seeing what normally only birds see! Experience the thrill yourself and enjoy the incredible views!
12. Explore a cave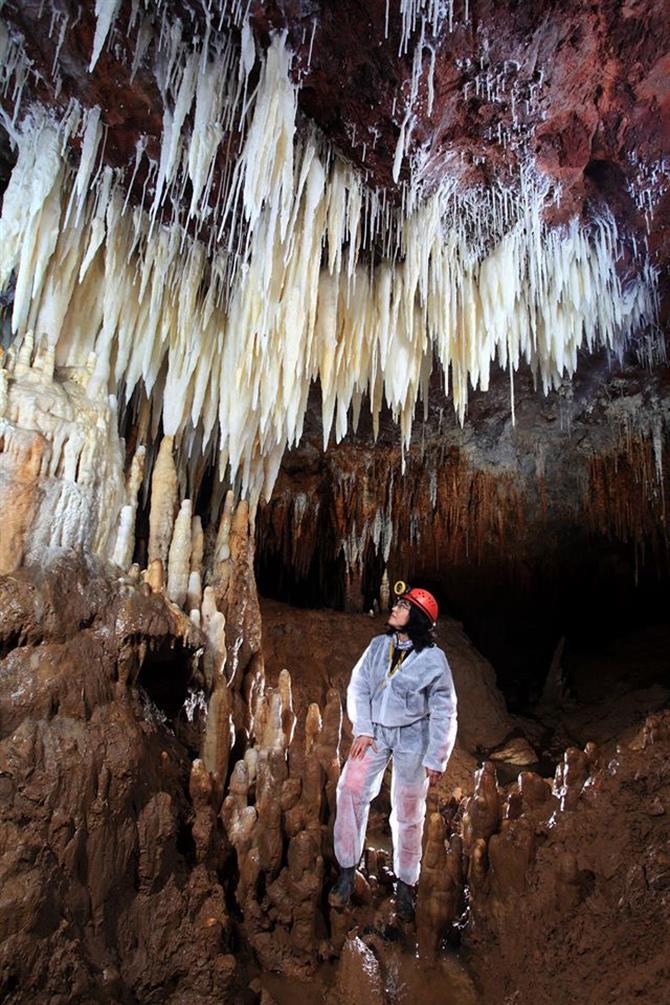 Spain is home to many spectacular caves that are worth a visit. Put on your helmet and go exploring!
13. Take the zip line to Portugal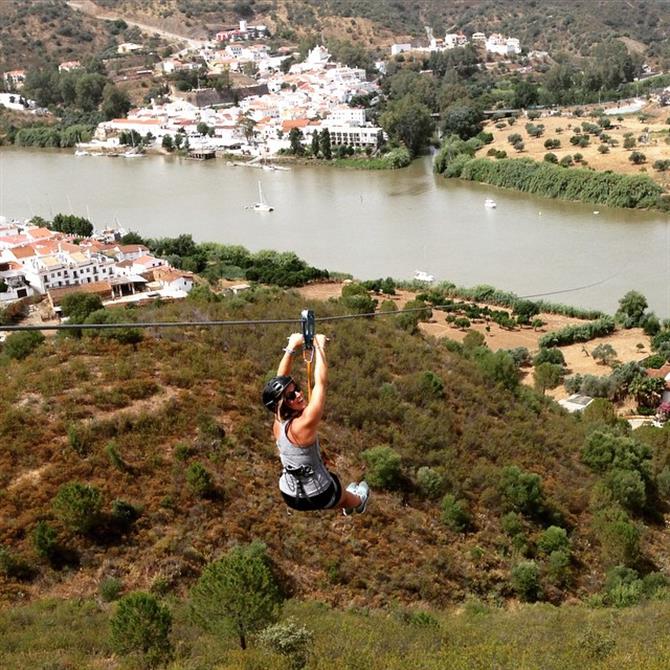 The zip line that connects Spain to Portugal is 720 metres long and doesn't only take you across the border... it also lets you time travel (from one time zone to another)!
14. Get a thrill on a bike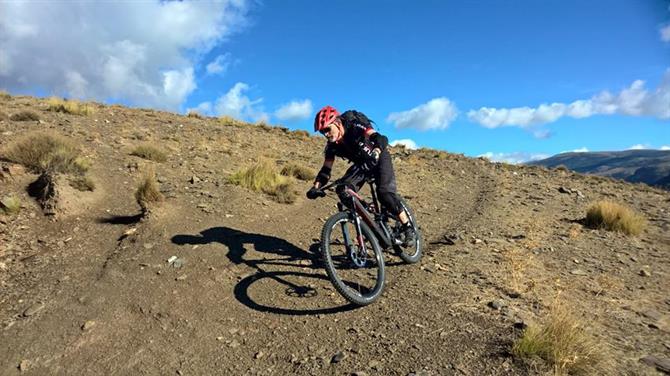 Grab a bike and go for a ride! There are a lot of bike parks and other places in Spain where you can enjoy mountain biking in an amazing environment while at the same time protecting the local flora.
15. Go canyoning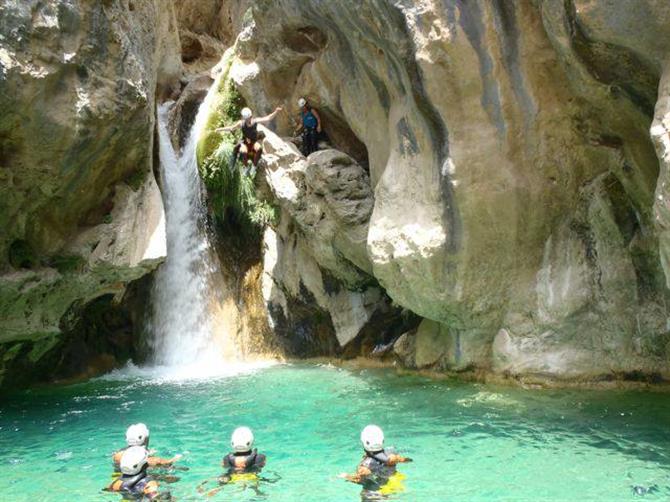 18. Go parasailing
Get a new perspective on things... from the air! Parasailing is the perfect activity to experience the coast a bit differently.
19. Take a dive and discover the marine life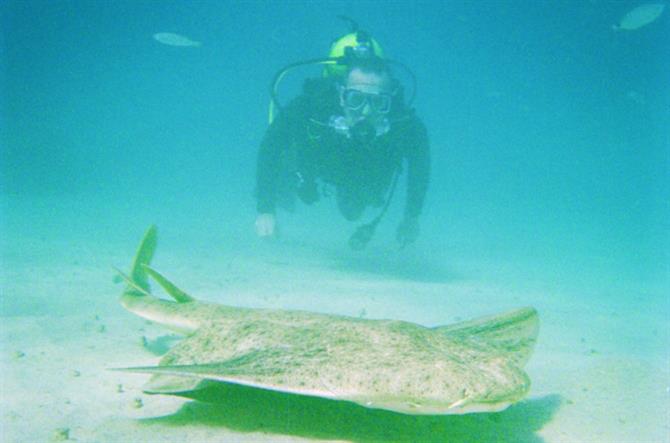 The Canary Islands are Spain's diving paradise! And who knows, you may even spot a shark or two...
20. Drive a Formula 1 racing car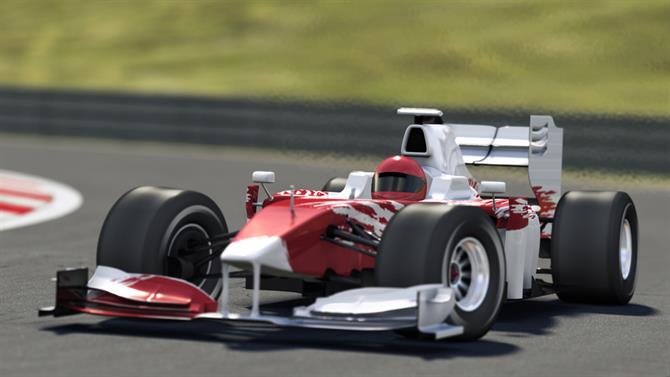 On several racing tracks in Barcelona, Madrid and Valencia you can have the experience of a lifetime: driving a professional F1 race car!
Of course, having the perfect home base for your adventures is everything! Check out our selection of luxury villas in Spain that will give you an unforgettable holiday experience!