Lazy, hot and hazy summer days. Well, maybe not so lazy if you choose to spend any part or all of August in Spain. Just because it's the hottest month of the year, it's no excuse for just lazing around on the beach. Even in August, Spain loves a party.
Get your best glad rags on - here's a round up of the best August festivals - in sunny Spain.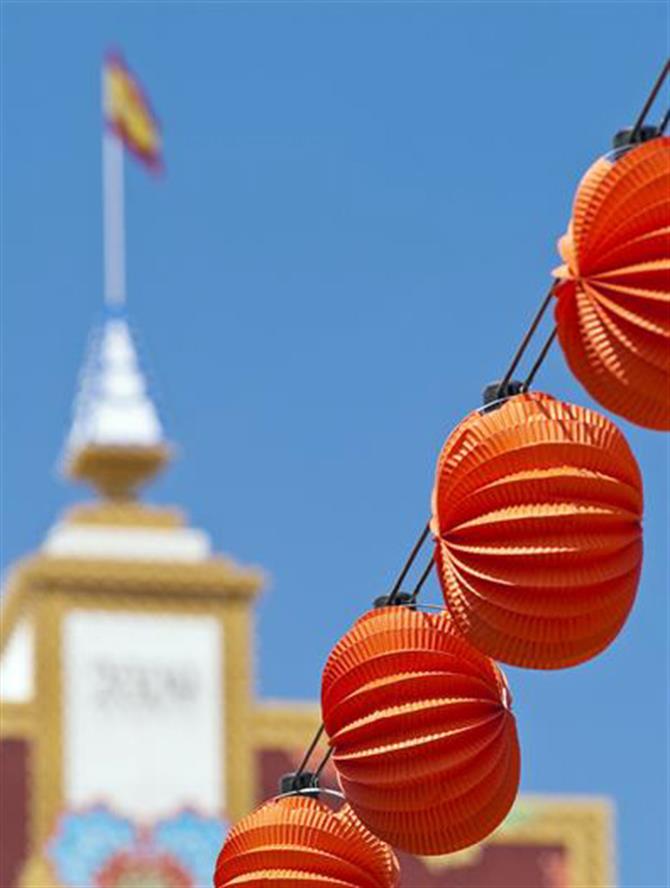 Feria de Málaga
Where is it? Málaga
When is it? 15th August - 22nd August
What's it all about?
Welcome to the grand summer fair of Andalucía! Málaga's Feria has its roots set in history, celebrating the reconquest by the Catholic Kings.
The week is filled from Saturday to Saturday with fireworks, wine, tapas and music. You must see the Romeria, horseback riders and horse-drawn carriages carrying the elite in a colourful procession. Street marquees and live bands will have your feet tapping - it's a summer festival not to be missed.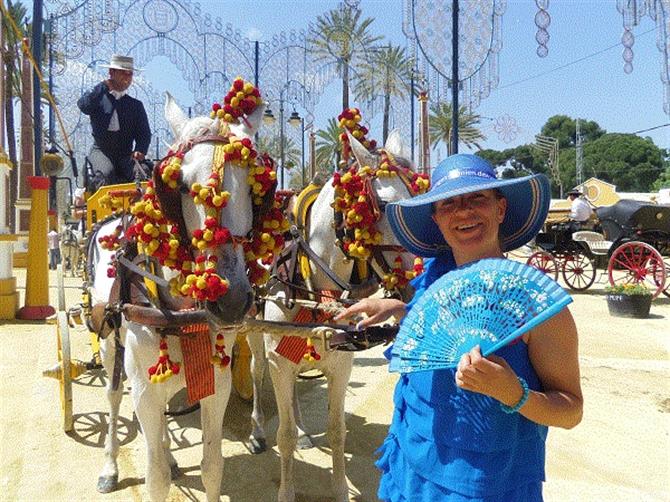 San Lorenzo Festival
Where is it? Madrid.
When is it? August 10th
What's it all about?
Look to the sky around August 10th and you'll more than likely catch a shooting star. But before you make that wish (to come back to Spain?) remember the legend of San Lorenzo. The shooting stars are representative of his tears, falling from heaven. He has nothing to cry about in the Madrid barrio of Lavapies though - where San Lorenzo is celebrated with relish. Processions, music, fireworks, competitions, join in with the fun and games if you happen to be holidaying in Madrid in August. Perhaps a budget weekend in Madrid? Admire the starry skies of Spain in August whether you happen to be in the city, or at the beach...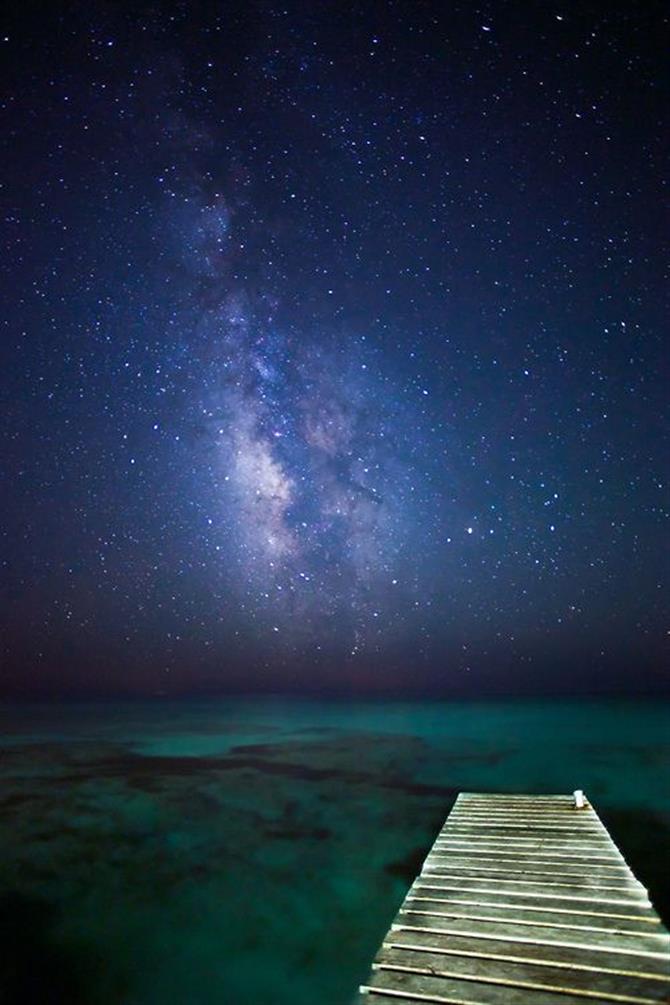 New Year in August
Where is it? Berchules in the Alpujarras region.
When is it? August 1st
What's it all about?
Wind back to 1994 when this little village set high in the Alpujarras mountains had a power cut - on New Year's Eve. The mountain weather is temperamental, especially in deepest winter. So, to ensure no party was ever interrupted again - the village of Berchules decided to hold New Year's Eve - or Nochevieja - in August from that year forth.
A shrewd move too - not least as a tourist attraction. The village swells to bursting as thousands of bemused holidaymakers come to eat grapes and drink Cava at midnight, sing seasonal songs, and even roll around in the (fake) snow.
Bizarre to say the least, but great fun, and one of the more unusual festivals for August in Spain! So raise a glass of Cava in Berchules this August and say "Happy New Year"!
Noche de Vino
Where is it? Competa, near Málaga
When is it? August 15th
What's it all about?
The old saying of Making Hay While the Sun Shines can be applied right here in Competa. A fiesta to end the summer and party before the harvesting work begins has proven popular, more so in recent years. The traditional saint's day celebration has been lubricated thanks to a great idea by one of the locals.
Forty one years ago a local started the practice of giving away free wine to revellers celebrating Nuestra Senora de Asunción, and the practice stuck. Today more than 1500 litres of local wine is poured out.
So, come along to Competa. Eat Migas. Drink wine. Sounds like all the ingredients for a party. Competa is one of the most picturesque Spanish towns to visit too.
La Tomatina
Where is it? Bunol, Valencia.
When is it? August 26th
What's it all about?
Always held on the last Wednesday of August - this is without doubt the messiest Spanish fiesta as well as one of the strangest! A bun fight of sorts - with ripe tomatoes as ammunition.
You too can looking like a walking Pizza Margarita if you wish to join in with the squishy fun and games.
At 11am the fight starts, and lasts just one hour. After that, hoses are rolled out and everything, and everyone is washed down.
Top tips: Old clothes, closed shoes, something to wipe your eyes, and a waterproof camera - or better still, no valuables at all. And a sense of humour, of course, as a stream of squashed overly ripe tomatoes come towards you at speed.
International Festival
Where is it? Santander
When is it? August 1st to August 29th
What's it all about?
It's all about a little culture. Classical music rules in Santander for practically all of August - so you should be able to get to see the event of your choice. Choose from the Paloma O'Shea International Piano Competition, to big names such as Grigory Sokolov, or the Orquestra de Castilla y Leon.
The location is the Palacio de Festivales, and you may purchase tickets by clicking here.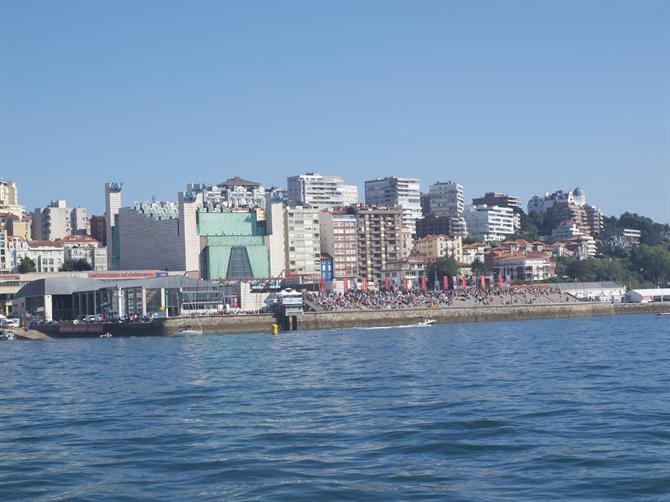 Gracia Festival
Where is it? Barcelona
When is it? August 15th to August 21st
What's it all about?
The Festa Major de Gracia 2015 is a hug event. If you happen to find yourself in the Catalonian capital this August then you'll probably find it harder not to take part.
Attracting a million and a half visitors, this a big, noisy and colourful street festival. The starting day (15th) coincides with one of Spain's national holidays, and the street lights are turned on that evening. The first 2 days are the busiest, attracting the most crowds, so avoid those if you want. There are parades and fireworks, and the streets are well worth seeing - the decoration is truly over the top!
Human towers defying gravity, giant papier mache heads, drums, and lots of noise await at the Festa Major de Gracia. It's all happening in one of Spain's unmissable cities.