A city break
So, come on. What's it to be? A hastily planned and much needed break, a pit-stop between New Year and Easter, or a longed-for romantic weekend? Well, Valentine's Day is coming soon...
Spain is not all about the beach, and a last minute city break can be just what's needed - a recharge, a step back from the grind - a cultural taste of Spain's full menu of stunning sights and sounds.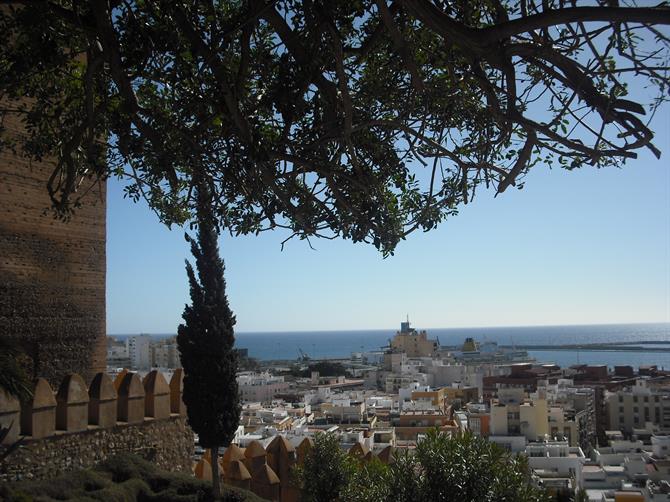 Choose your destination
So leave the office or the in-laws alone for the weekend, and choose a Spanish city to fly away to. Whichever one you decide on, there'll be one thing that you simply must see.
Decision made, bargain flight bagged, on-board case packed. Camera of course, city sights are there to be photographed - making some memorable moments last. Choose your city pad, and spend a few days in style.
Let's take a look at 10 of the best Spanish cities, and 10 of their respective unmissable sights, catch your flight and join us!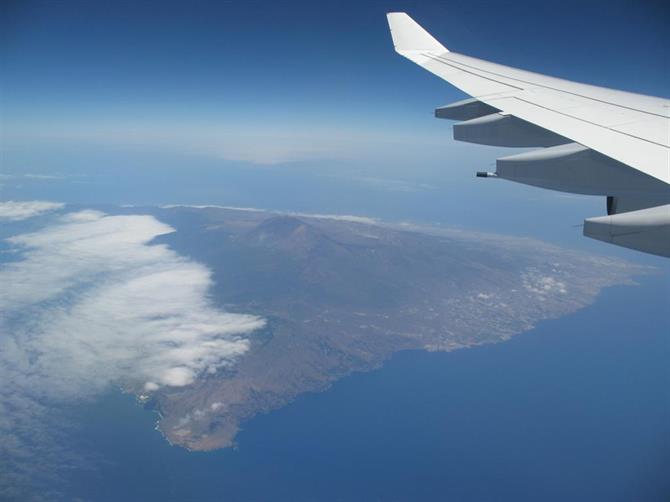 1. Granada
Unmissable sight: The Alhambra Palace
Right now, unmissable just because of the breathtaking winter light. See the Alhambra at sunrise, the snow on the Sierra Nevada mountains washed a gentle shade of pink, reflected by the walls of this ancient palace. Go to Granada, and spend hours wandering this Moorish wonder, even in winter the Generalife gardens are the perfect stroll. There are plenty of historic places to discover in Granada but the Alhambra Palace should certainly be top of your list.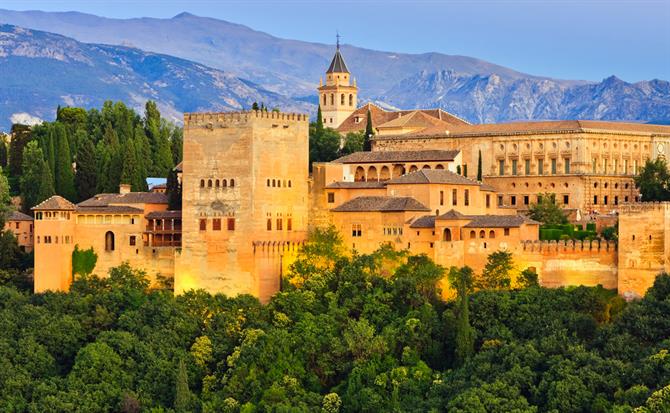 2. Madrid
Unmissable sight: The Prado Museum
Art lovers will fall head over heels with a weekend in Madrid and a few well-spent hours admiring the framed bounty at the Prado Museum. It has to hold the number one slot of Spain's Top Ten Museums. Trip over some of the most famous paintings in the world before discovering the rest of the bustling capital city.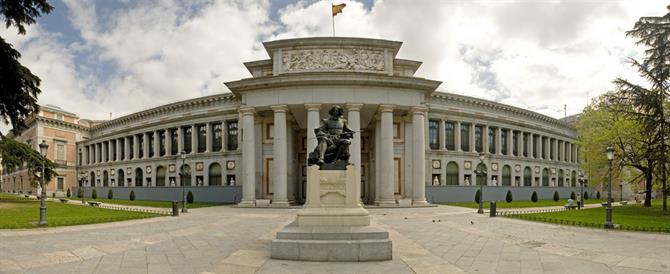 3. Barcelona
Unmissable sight: Sagrada Familia
Historic, religious and artistic, and an architectural nightmare, as yet unfinished. But you must see the Sagrada Familia, even if it's just to try and fit it all into your camera lens! An amazing work by Gaudi, put it at the top of your list of places to see when you visit beautiful Barcelona. One of the Top 10 religious buildings in Spain? We think so.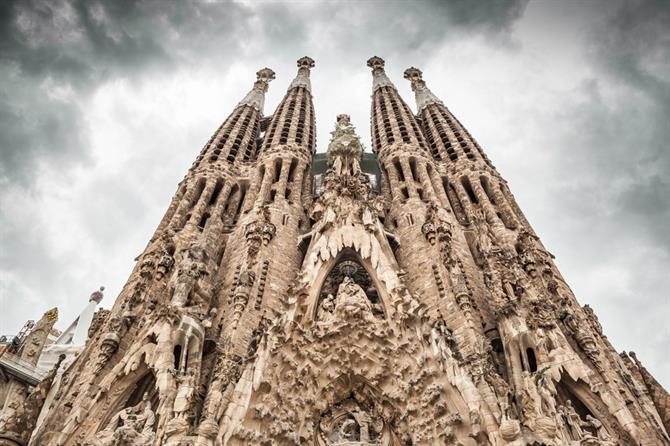 4. Córdoba
Unmissable sight: The Mesquita
Now is a wonderful time to visit Córdoba. Forget the intense summer heat and tourist overload, hit the city of Córdoba right now for easy daytime temperatures and see the sights in comfort. Top of your list will be the Mesquita, or the Mosque of Córdoba. The famous imagery of the 856 arcaded columns can be all yours for an hour or so as you step back in time...
5. Seville
Unmissable sight: The Cathedral
So many reasons to visit Seville, the hotbed of fabulous flamenco, ferías with flair, and fantastic sights to see. But hard as it is to choose just one sight, a visit to the cathedral - Catedral de Santa María de la Sede - will exceed expectations. If it's a case of bigger is better, you'll be pleased to know that the cathedral is the largest in the world, and was named as a World Heritage Site by UNESCO in 1987. There's a lot to see here, but remember that of you're tired out afterwards then make time for some re-energising at the Arab Baths.
6. Málaga
Unmissable sight: Picasso Museum
Marvellous Málaga, for so much more than collecting your baggage and flying home from. A wonderful, cultural city awaits, with the winter sun at your back and the glistening Mediterranean sea hugging its edges. Shop and sip sherry, try tapas and walk this compact city for a weekend to remember. Art lover? Celebrate the lauded son of Málaga and visit the Picasso Museum. just one of Malaga's many museums. See this article for opening hours, and information on this and more Málaga museums.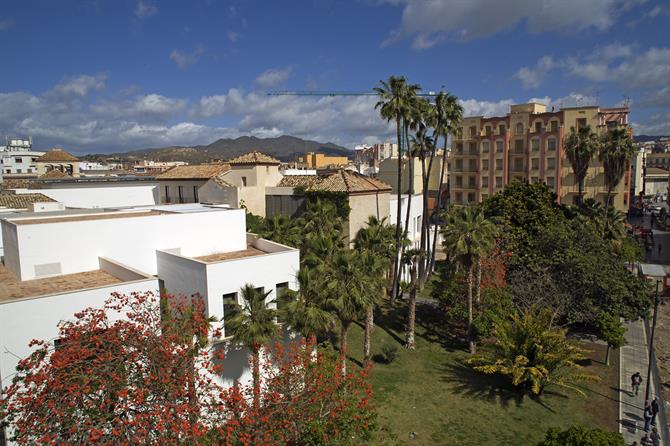 7. Bilbao
Unmissable sight: The Guggenheim
The finest collection of art and sculpture from post-war Europe and America awaits in Bilbao at the overwhelming Guggenheim museum. A weekend in Bilbao would simply be incomplete without a long visit to this futuristic looking building, so place it top on the list of your sightseeing agenda.
8. Valencia
Unmissable sight: The City of Arts and Sciences
Particularly if you have the kids with you on a weekend break to Valencia, do see the wonderful homage to art and science. A unique cultural and architectural complex, which will keep everyone entertained for the whole day. Containing a planetarium, a cinema, an interactive museum, and the largest aquarium in Europe, to name just a few of the activities available. The City of Arts and Sciences is both an attraction and a sight to see - ensure you don't miss it on your Valencia trip.

9. Mérida
Unmissable sight: The Aqueduct
Mérida, the capital of Extramadura is the perfect weekend retreat for the history buff in your family. Founde in 25 BC, it's safe to say the whole place is in ruins - Roman ruins. The Acueducto de Los Milagros is still visible by the remaining 38 arched pillars, and is a fine example of Roman architecture.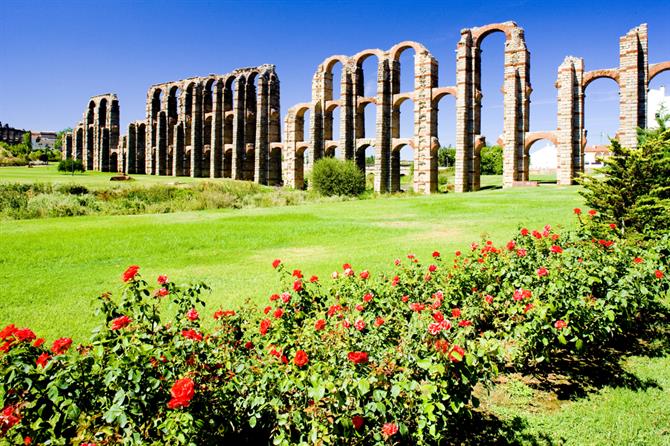 10. Santiago de Compostela
Unmissable sight: The Cathedral
Apart from being a great place for a walk (!) Santiago de Compostela is also a fine place for a Spanish break or a weekend away. It was good enough for Saint James the Great and it's certainly good enough for the hordes of pilgrims who visit each year travelling the Way of St James. the cathedral itself is breathtaking, Romanesque with Gothic additions. Make it your first stop before exploring the Old Town in detail, now classed as a UNESCO World Heritage Site.