With tapas extending outside of Spain, the idea of ordering small plates to share is becoming a trend in restaurants worldwide, but how many are familiar with the history of Spanish tapas?
Let's start with a definition. According to the Royal Spanish Academy, tapas are: "A small portion of any food served to accompany a drink."
While the exact historical and cultural details of the true origin of tapas are uncertain, there are various legends up for speculation. Here, we are covering some of the most popular stories, but it's up to you to pick your favourite.
Let's delve into the wonderful world of tapas. ¡Vamos a tapear!
Video of the History of Spanish Tapas
Originally tapas were small plates of food that would be served to customers without charge when they ordered a drink. Although you'll usually find yourself paying for tapas today, there are still some cities, such as Granada, that are known for serving free tapas when you order a drink at the bar.
Whenever you're having tapas you'll be sure to find its perfect pair right alongside, most likely a glass of wine or una caña of beer, or even another of Spain's most traditional and refreshing beverages, gazpacho.
The Origin of Tapas
Of the various legends on the origin of tapas many versions involve King Alfonso XIII or King Fernando XVII, while according to one of the oldest restaurants in Spain, El Ventorrillo del Chato, King Fernando VII is the subject of the tale.
No matter which king it really was, all the stories go something like this.
Following a voyage along one of the longest routes in Andalusia, the King arrived at a restaurant where he was served a glass of wine with a slice of cheese over top (some say it was ham or bread). Although the King knew that the slice was being used as a tapadera, a cover to protect the wine from bugs or dust, he ate it anyways, as did his entire court. Following this event it is said that the King continued to ask for "tapas" with his wine everywhere he went.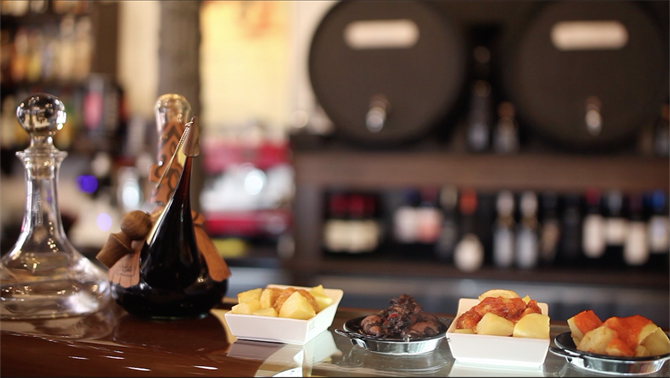 Other legends claim that the origin of tapas is related an ill King Alfonso X El Sabio, the Wise, who needed to have small snacks and small amounts of wine in between meals in order to recover. It is said that once the King got back to health, he decided that inns and bars in Castile would always need to serve a snack alongside wine.
There are also legends which originate in the countryside, far different from stories of the royal kings, focusing on the working class' need for stamina during long working hours. The legends tell that farmers and workers had a glass of wine and small snacks to sustain themselves while working and awaiting lunch or dinner.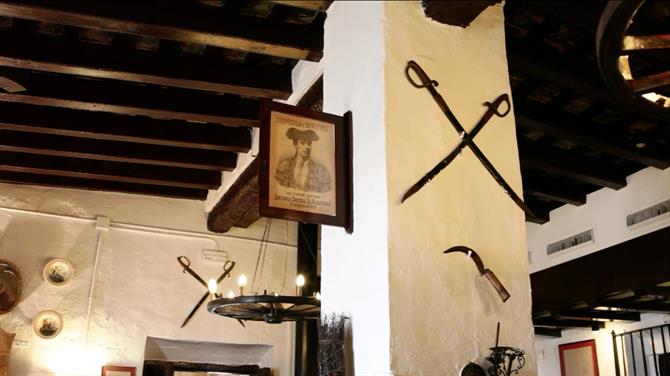 Tapas Today
Today having tapas is known as a version of eating out, this style becoming so typical that consumers have started to replace long and formal meals with informal and sociable tapas. In Spanish, to eat tapas even has its own verbs; picar means "to pick at" and is used to describe the way you would eat finger-foods, while tapear is a verb specifically meaning "to have tapas".
You will also find that tapas follow the gastronomic tastes and traditions of each region in Spain, but that types of olives, nuts, meats and cheeses are universal to all areas.
In addition to these typical tapas there is a world of possibilities in the form of different recipes that tapas bars across Spain have mastered, encompassing ingredients including meats, fish, vegetables, eggs and many other foods served in small forms.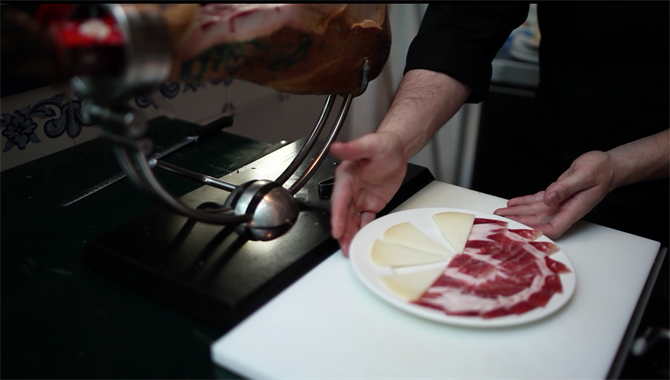 The Culinary Importance of Tapas
Tapas are of great culinary importance in Spain. The truth is that this type of eating has become a form of national identification and of cultural importance for all.
Spanish cities are constantly competing to be known as one of the best places to have tapas and there are countless lists of best tapas bars by city available across the web. We've composed some of our own "best of" lists and noticed along the way that Málaga, Granada, Madrid, Seville, Cordoba and San Sebastian are often considered to be the leading authentic locations to experience the art of tapas and enjoy various Spanish delicacies.
If you're looking for something other than tapas during your getaway or want to learn about more culinary options in Spain, we invite you to read this article on the 10 best international restaurants in Málaga.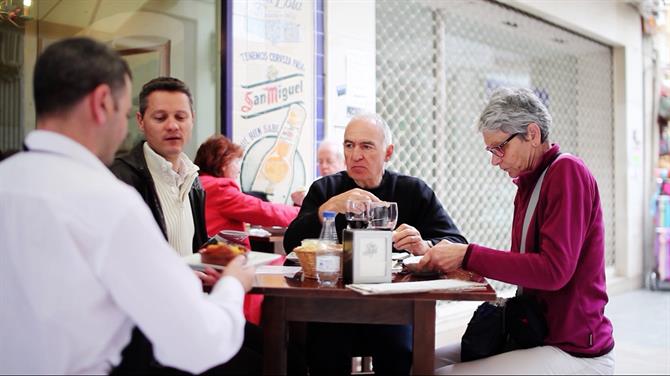 El Ventorrillo del Chato
A very special thank you to El Ventorrillo del Chato in Cadiz for their kind hospitality and for sharing their unique story on the origin of Spanish tapas.
Address:
Vía Augusta Julia, S/N.
Ctra San Fernando - Cadiz.
Coordenadas W 06º 15' 44" · N 36º 28' 49"
Telephone:
+34 956 25 00 25
+34 956 25 71 16