The emergence of a new family member changes your life forever. Some parents decide to give up on the idea of travelling for the next few years until children are a little more independent. However, it doesn't have to be this way, you can still have a dream family holiday in Spain, even with a small child.
In many cases, parents can feel overwhelmed by the vision of travelling with a baby thinking about a dozen bags filled with nappies, milk, a steriliser, clothes, and medicines just in case etc. However, it has been said that children up to the age of two can make the ideal travel companions - they do not speak, most of them can not run yet, they still sleep a good few hours during the day, which means you could get some time to relax in the sun.
When travelling with a small child, of course, a certain amount of organisation is required. However, although they require your full attention, they don't need constant entertainment meaning don't have to make plans for waterparks, day trips and other family excursions. Simply relax in your family-friendly holiday rental in Spain.
Where To Travel With A Baby Or Small Child In Spain
Depending on your holiday taste, here are five suggestions for those interested in nature, culture, sports, sunbathing, weekend trips, as well as something for lovers of good cuisine.
1. Gran Canaria, Canary Islands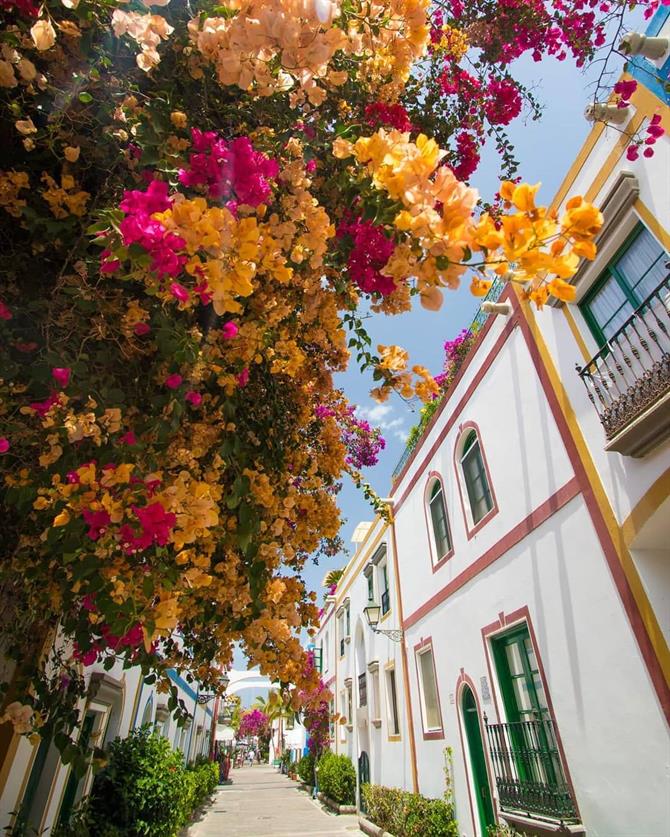 Gran Canaria is one of the greenest islands of the Canary archipelago. As much as 40% of the area is under protection. There is a multitude of tourist routes and towns hidden among the green hills making active tourism with a small child easier. If you stay in an apartment in Las Palmas de Gran Canaria, be sure to go for a walk in one of the local parks and make time to visit the hipster's restaurants in Las Palmas.
If you like to wander around charming towns, stop by Puerto de Mogán. For the more adventurous, strap your baby to your body and hike on one of the various routes around mountains such as Arreucas or Tejeda.
2. Fuerteventura, Canary Islands
Surf, SUP, bikes, vegetarian eateries, white houses, cactuses and volcanoes. Fuerteventura is a dream island for parents who love to play sports, take care of themselves and who value a chilled, surf atmosphere. Accommodation in Corralejo is ideal for those who want to escape the routine and live 'the island life' for a week, disconnect and relax. In addition, discover the selection of incredible beaches in Fuerteventura.
Consider the Canary Islands for a holiday with young children, especially if you have children under 2 years of age, you can go outside of school holidays meaning you may be able to find cheaper accommodation in the Canary Islands as well as flights. The temperature in autumn and winter is pleasant for young children too. Not only this but outside of the school holidays the towns and beaches are less crowded so you can enjoy some pure family relaxation.
3. Madrid
A weekend trip to one of the most interesting and inspiring places in Europe can be achieved even with a young child or baby. Madrid enjoys a very good reputation when it comes to family holidays. In addition, the number of holiday apartments to rent in the centre of Madrid, this city has plenty of attractions and sights for people looking for cultural entertainment as well as some of the best the gastronomy in the country.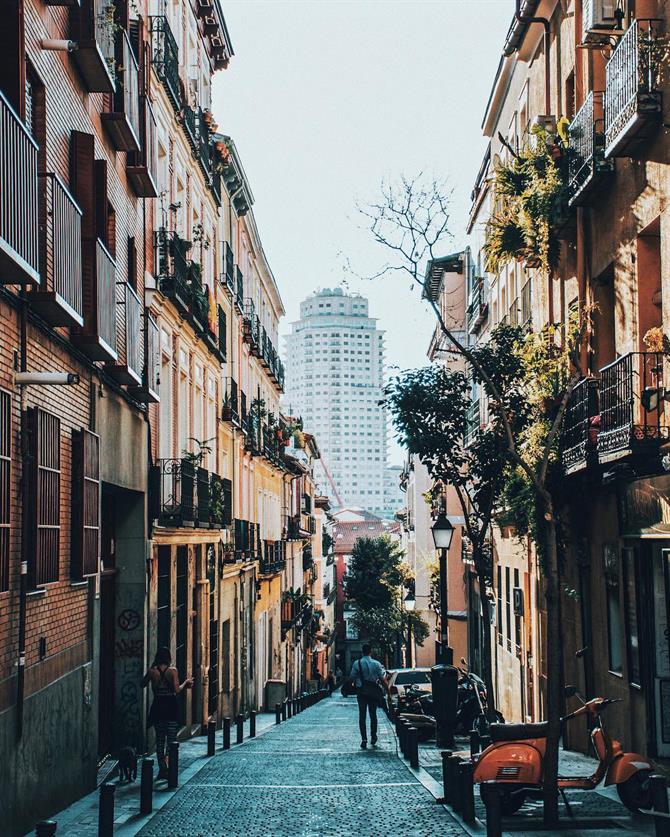 Madrid has an abundance of Tapas bars, free attractions and ubiquitous parks. It is also famous for its many trendy pubs, alternative shops and child-friendly places where babies are welcome.
4. Menorca, Balearic Islands
Dreaming about some peace and quiet on the Balearic Islands but are you put off by the visions of crowds on the beaches of Majorca or Ibiza? Menorca is not only great for holidays with older children but as less crowded and more exclusive, it will appeal to parents with younger children too. Menorca has many family-friendly beaches as well as small intimate coves, sheltered by trees and forest, which guarantee shade and coolness even on warmer days.
If you are wondering where to rent a holiday home in Menorca, the island is not big, and if you rent a car you can easily explore the whole island. However, if you choose to stay in larger cities, such as Ciutadella or Mao, restaurants, bars and shops will be in within walking distance from your holiday rental.
5. San Sebastian, Basque Country
San Sebastian has an excellent reputation among lovers of cuisine, this idyllic city is surrounded by hills and the sea, guaranteeing unforgettable views from virtually every point. Stay in San Sebastian and wander around the city, visiting modern pubs and countless traditional bars serving tasty pintxos (Basque tapas), where tourists and locals escape from everyday duties to feast with their family and friends at any time of the day.
Family Holidays With A Small Child - How To Organise Them
1. For your first holiday with an infant, it is best to choose a destination that is not too far from home. Take into consideration the time of year to avoid overly crowded places and avoid locations with hot temperatures as this will be uncomfortable for your baby.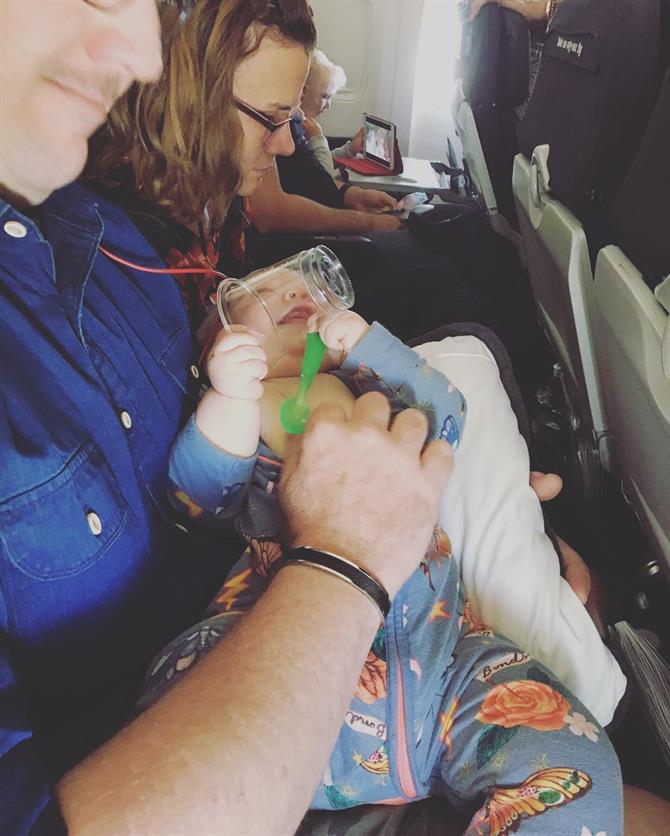 2. Most airlines do not charge for travelling with a child under 2 years of age and you do not require a seat for them. Before making a reservation, it is worth finding out the airline's specific policy as to not get caught out on the day. You should also ask about the possibility of having additional luggage, a child's seat or an additional seat if it would be available.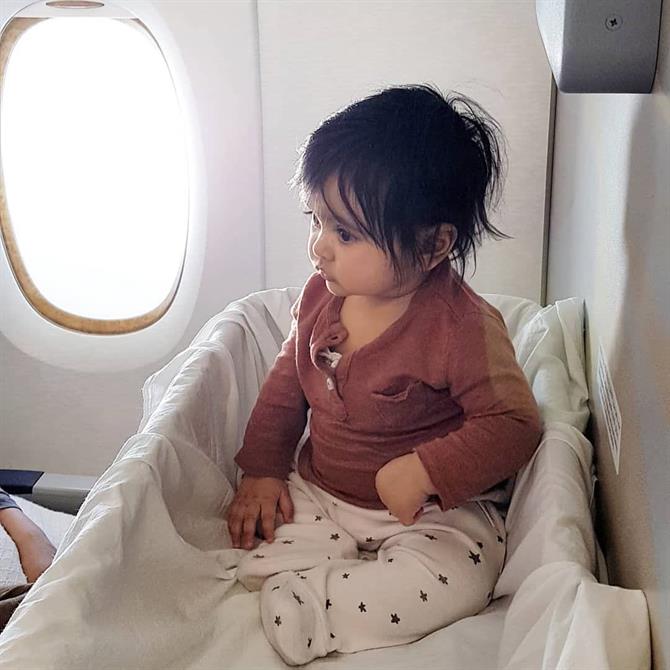 3. If you don't want to disrupt your baby's sleeping schedule, it is worth seeing if you can book a place to put a cradle. The number of places with a cradle is often limited on a flight. Some aircraft do not have this option, so pay attention to this when choosing a carrier and remember that the weight limit for the cradle is 11 kg.
4. Most airlines provide future mothers and parents with small children the opportunity to board the plane without queueing. It is also worth exercising this privilege for the fast queue (depending on the airport) for passport control and security checks.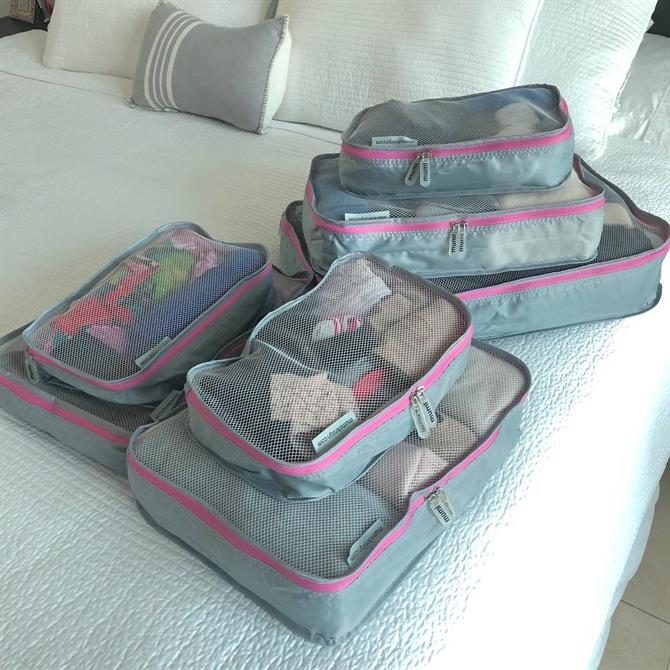 5. When planning a holiday to Spain with a family, consider what you actually need to bring and what you can potentially buy on holiday. Limit the number of nappies, tissues and suncream lotions as they can easily be bought abroad and you will have more space in your luggage for more important items.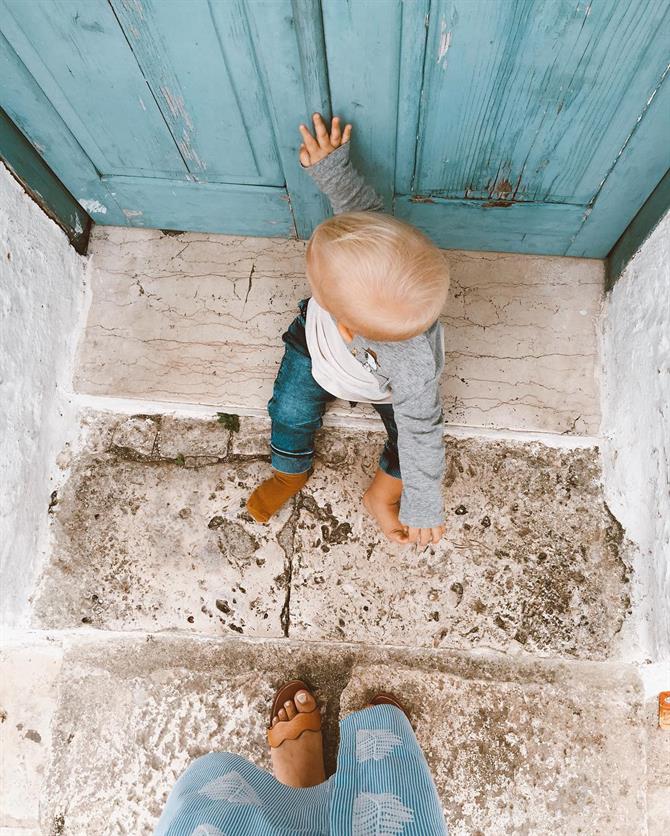 6. One of the most important factors when planning a holiday with a toddler or baby is the choice of accommodation. If you already have a trip planned and know where you want to go, what to see and what to do, look for accommodation near places marked on your map. When your child falls asleep seize the moment, get out and explore places by foot with your baby in tow but fast asleep, you may be able to see and experience more.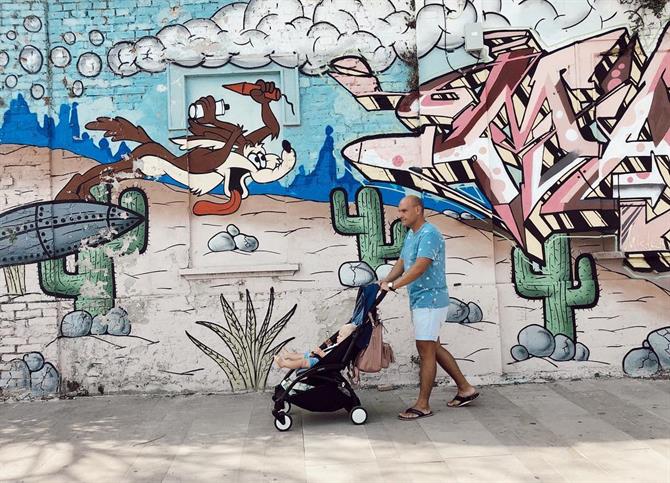 7. As young children need routine and peace, it's worth considering where you want to stay. When renting an apartment think about the areas where you can relax when the child sleeps, for example, a Spanish villa with a terrace and private pool. Due to the unpredictability of a baby's routine its convenient to stay in self-catered accommodation due to the presence of the kitchen, you can prepare food at any time of the day for the whole family.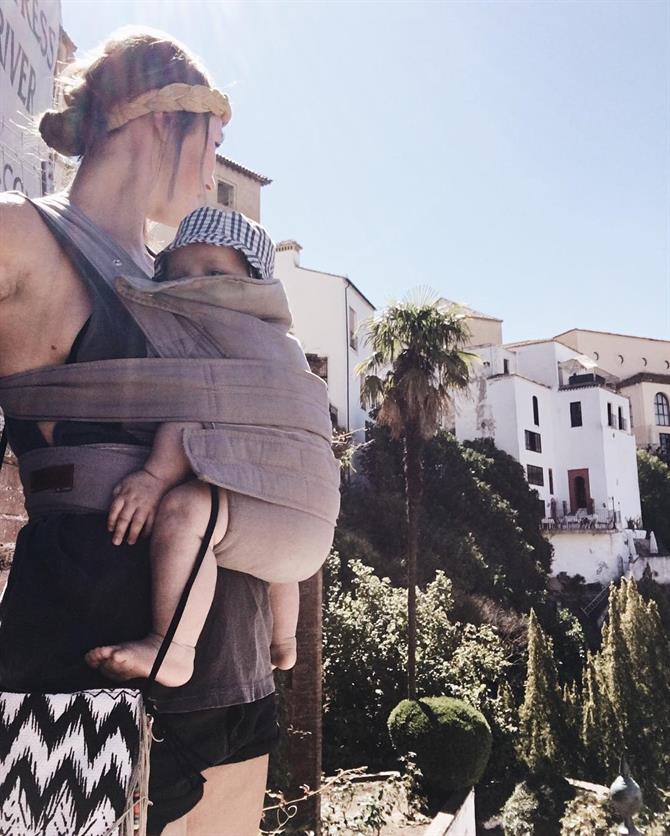 8. A pushchair is essential for any trip (light and easy to fold), the baby carrier should be number one when packing, especially if you plan to walk on stony streets, towns with stairs or narrow streets. It is also useful at the airport when you have your hands full and bags.
9. Have fun and make the most of the time where you have control over the situation before you know it your baby will turn into the child that controls what you do on holiday. A trip with a small child will give you the opportunity to be somewhat selfish and choose a destination that interests you. If you are calm and happy, your toddler will handle the new situation perfectly and you can enjoy unforgettable moments with the whole family.