As the second most visited city in Spain behind Madrid, Barcelona is the perfect destination for combining a cultural city break with a beach escape. The beaches in Barcelona are frequented by thousands of tourists every year because there is something for everyone. If you seek busy, vibrant beaches, you will find them. If you seek a bit of solitude, there are beaches for that too.
Many of the beaches in the city were reformed for the 1992 Olympics meaning they are fully equipped with all the amenities from beach bars to watersport opportunities. Even if you don't feel like a day on the sand, all along the Passeig Marítim de la Barceloneta, there are opportunities to indulge in the art and culture of this amazing city.
Playa Barceloneta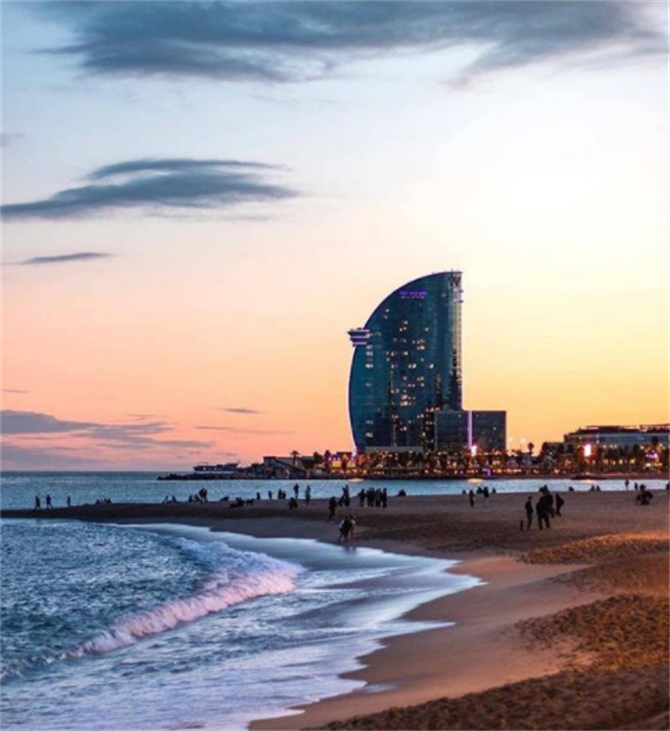 Barceloneta beach is probably the most famous beach in Barcelona. Always vibrant and full of life, this beach is a must-visit if you are staying in Barcelona city. Located in the neighbourhood of La Barceloneta, reach it by walking along the Passeig de Joan de Borbó or by wandering through the charming streets of the barrio itself. All along this stretch of sand, you will find great eateries, watersports opportunities and of course soft sand. In the day, find groups of friends, chilling and listening to music. In the evening, find partygoers enjoying the DJ's in the beach bars to yogis taking to their mats as the sun sets.
Sant Sebastià
San Sebastià beach is also within walking distance of Barcelona city centre. Easy to spot as it's where you will find the iconic sail-shaped W Hotel. Together, Barceloneta and Sant Sebastià form 1km of coastline. In the 19th century, Sant Sebastià beach was used by the city's elite and was the first to allow men and women to swim in the same area. Today, as one of the oldest beaches in Barcelona, this is where locals and tourists alike come together to enjoy the long stretch of golden sand. This beach is also popular with the LGBTQ community, joggers, cyclists and walkers. Some people choose to come to this beach as it is a little quieter than Barceloneta, but you still have the vibrant city-beach atmosphere.
Levant & Nova Mar Bella Beach
These two beaches are the most tranquil of Barcelona's beaches because they're furthest out from the city centre. Located in the district of Sant Martí, these beaches attract students from the faculties nearby. Llevant beach is the newest of all the beaches in Barcelona. With a skating area, basketball hoop and volleyball nets near the entrance, both tend to draw a younger, local crowd. Mar Bella beach is also one of Barcelona's most famous nudist beaches. The area is fairly private compared to other beaches along this stretch of coastline and has large rocks on either side of the beach.
Playa Somorrostro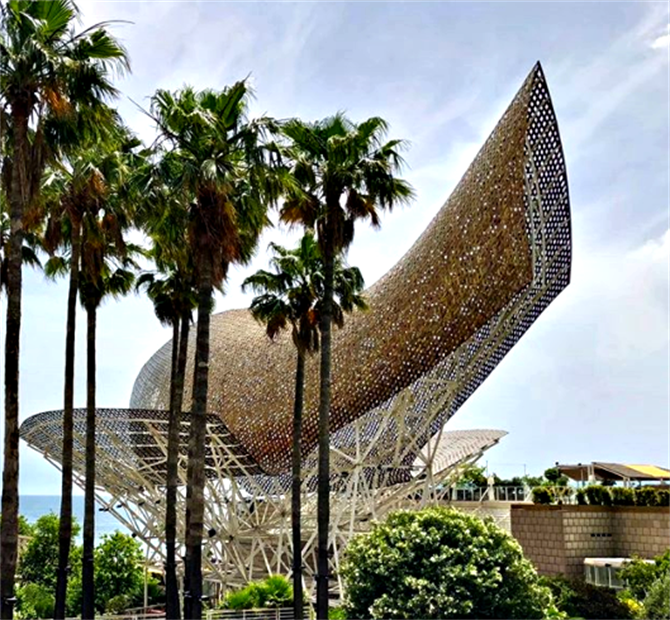 Majestically looking over this beach is Frank Gehry's iconic golden sculpture called "El Peix". This spot is popular with tourists milling around as the bronze fish scales sparkle in the sun. At Somorrostro beach, the Biblioplatja opens and runs throughout the summer. This temporary library has novels, magazines, children's books and daily newspapers in case you forget your reading material for your day at the beach. Previously this stretch belonged to Barceloneta Beach but was recently renamed to pay tribute to the old shantytown of Somorrostro. This area after existing for 100 years, was torn down for Franco's visit to Barcelona in 1966.
Playa Nova Icària
Situated on the other side of the Olympic Park is Nova Icària beach. This beach sits in the middle of the city's coastline but is considered to be more peaceful than the other beaches in Barcelona. For this reason, it is popular with families. Find this beach in the modern neighbourhood of La Vila Olimpica del Poblenou. This district was once a run-down and industrial area of the city but now you can enjoy 400 metres of golden sand.
Bogatell Beach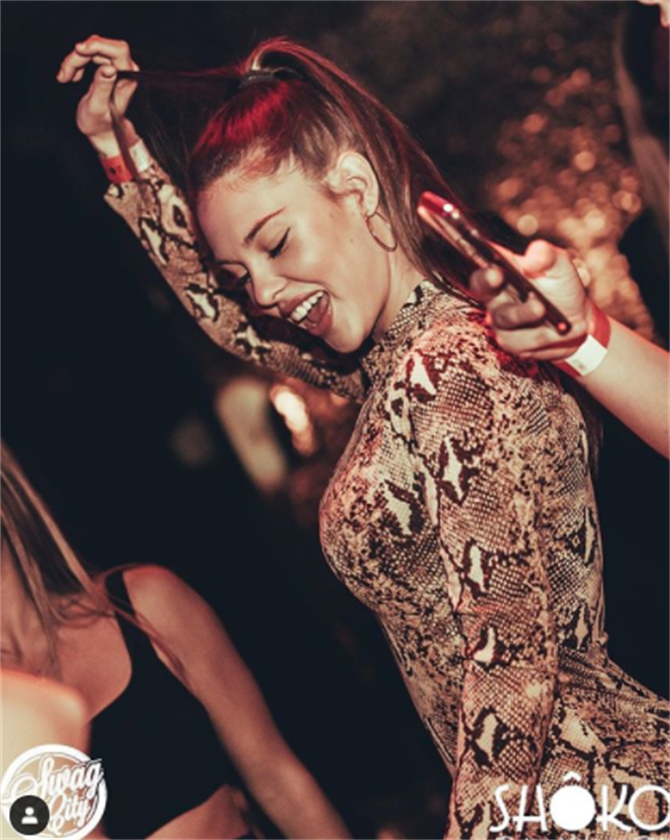 Separated from neighbouring beach Nova Icaria by the Bogatell breakwater, Bogatell is one of the most central and popular sections of the Barcelona coastline. Backed by the neighbourhood of El Poblenou where you will find Rambla, it's in the perfect location to combine a beach day with soaking up the culture of the city. By night, the promenade that backs Bogatell comes alive. People swarm to the huge strip of restaurants and well-known clubs such as Shoko. When there is a swell, watch as local windsurfers take on the waves rolling in.
Playa Montgat
Located just outside of Barcelona city, Playa Montgat is roughly 30-minutes by car. It's great if you want to escape the hectic city life for a few hours. In fact, when the main beaches in Barcelona get too crowded, locals will escape here for the chilled atmosphere and cool bars. Montgat offers two kilometres of sand and three different beaches: Pla de Montgat, Sant Joan and Les Moreres. For water sport enthusiasts, it's one of the favourite coasts for surfing, windsurfing and kitesurfing due to the wind conditions here. You can take a train to this beach from Barcelona city.
Les Casetes del Garraf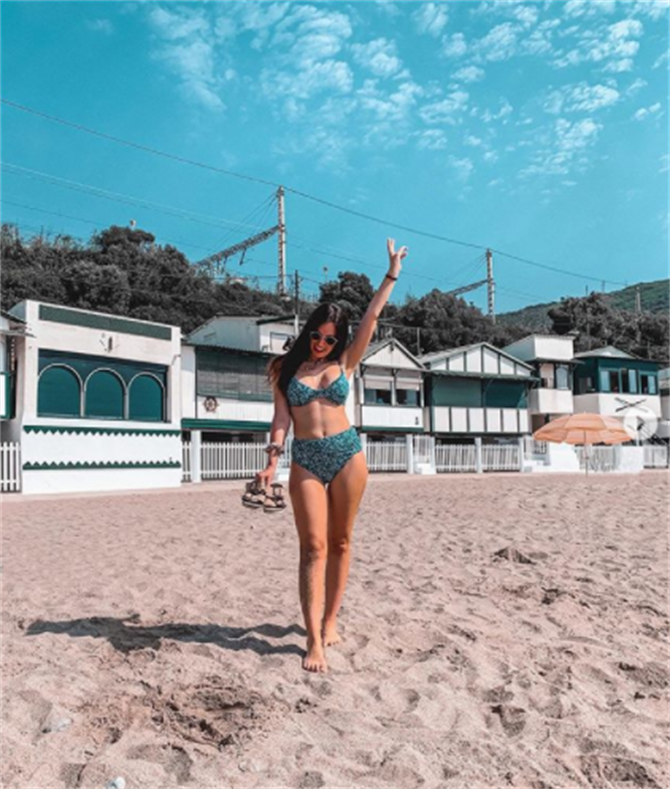 This cute little beach is just 380-metres long and only 35-minutes from Barcelona city. It's characterised by the 33 quaint green-striped beach huts that line the top of the beach. There are different stories as to why these beach houses were built here. Some say it is where fishermen once kept their equipment, others say they were shelters built by locals to shade from scorching hot summer days. This beach is perfect if you are seeking a little solitude away from the city. Although the huts are an attraction for visitors, the beach remains a lot quieter than those of bustling Barcelona. If you don't have a car, you can take a train here from the city.
Playa Ocata
Playa Ocata is a large beach located in the municipality of El Masnou and a short car ride away from the city. The yellow sand stretches over a mile and a half, so even in the high season, you will find a spot to sunbathe. There is something for everyone at this beach. There are beach bars, watersport opportunities, an area for anglers and a section in the south for naturists. This beach is also a great option for families. With all the facilities you could want for kids entertainment, soft sand and shallow shores.
Playa de Les Roques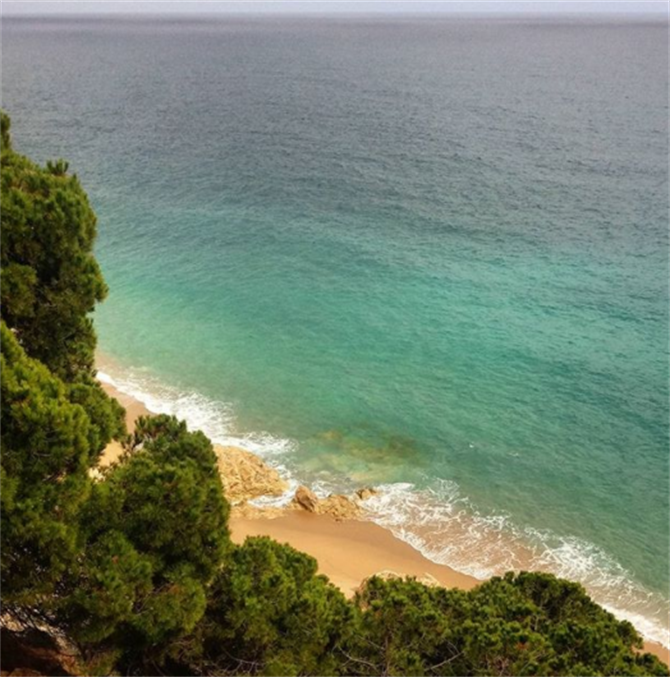 Les Roques is made up of four natural coves with sparkling clear waters. Backed by large dramatic cliffs and lush green vegetation, it's hard to believe you are just 30-minutes from Barcelona city. These beaches are great for snorkelling around the rocky areas that separate the coves to admire the underwater flora and fauna. It's also great for a bit of privacy and one of the coves is a naturist area.
Playa Castelldefels
Castelldefels beach is just a 15-minute commute from Barcelona city centre. Located in the ancient city of Castelldefels, this beach is a long and wide stretch of sand stretching over 3 miles. If you are a water sports lover this beach provides the perfect conditions for kitesurfing and windsurfing when the winds whip up some waves. In general, the atmosphere here is calm but there is also a promenade providing a wide range of activity and restaurant options.
Whether you like the lively atmosphere found on the beaches in the centre, or you seek a more tranquil setting just outside the city. Combine your cultural city break with a beach escape in Barcelona city.
Suggested reading for you…