Where history, art and modern living merge seamlessly…Barcelona is not just a city you visit, but a place you experience and feel for a long time after your trip is over. The capital of Catalonia, it is steeped in history and tradition, but it is also a city that has been revived by the 1992 Olympic Games. Modern Barcelona has as much to offer as ancient Barcelona, making it a totally unique and enchanting city to visit.
To find only 10 of the best things to see and do in Barcelona requires a huge degree of restraint. Stunning architecture, delicious cuisine and sun-drenched beaches make it one of the greatest cities in the world. A city that has something to offer everyone.
1. La Sagrada Família
The Sagrada Família stands among the most recognisable cathedrals in the world and when it is completed it will be the tallest religious building in Europe, rising 172m above the Barcelona skyline.
It is considered by many to be the number one thing to see in Barcelona. The most visited monument in Spain. Around 4 million tourists come each year to stand in its shadow, trying to make sense of this wildly eccentric creation.
You will never truly understand how over the top the Sagrada Família is unless you see it in person. Antoni Gaudí's imagination was let loose on this building at the end of the 19th Century when in 1892 the first stone was laid.
Criticism has been aimed at the length of time it has taken to build, but Gaudí himself was in no hurry and jokingly speculated that it could take 700 years to complete his vision. However, modern architects with the aid of computer technology are expecting to finish it by 2026, over 500 years ahead of schedule!
It's hard to know what to focus on when you see the complex, crazy exterior, but if you pay to step inside, you will be even more amazed. Branching columns rise to the heavens, surrounded by beautiful stained-glass windows. They create an atmospheric experience of colour and light that many have described as similar to walking through a forest.
It is one of the most unusual things to see in Barcelona and stands as a monument to man's ingenuity to turn fantasy into reality.
2. Barri Gótic (Gothic Quarter)
2000 years of history will undoubtedly make an impression on you when you wander through the narrow, winding streets of the old heart of Barcelona. The Gothic Quarter has touches of ancient Roman relics juxtaposed against an abundance of incredible medieval architecture. It would be understandable to feel like this is the only thing to do in Barcelona as you become absorbed in the atmosphere of this mesmerizing part of town.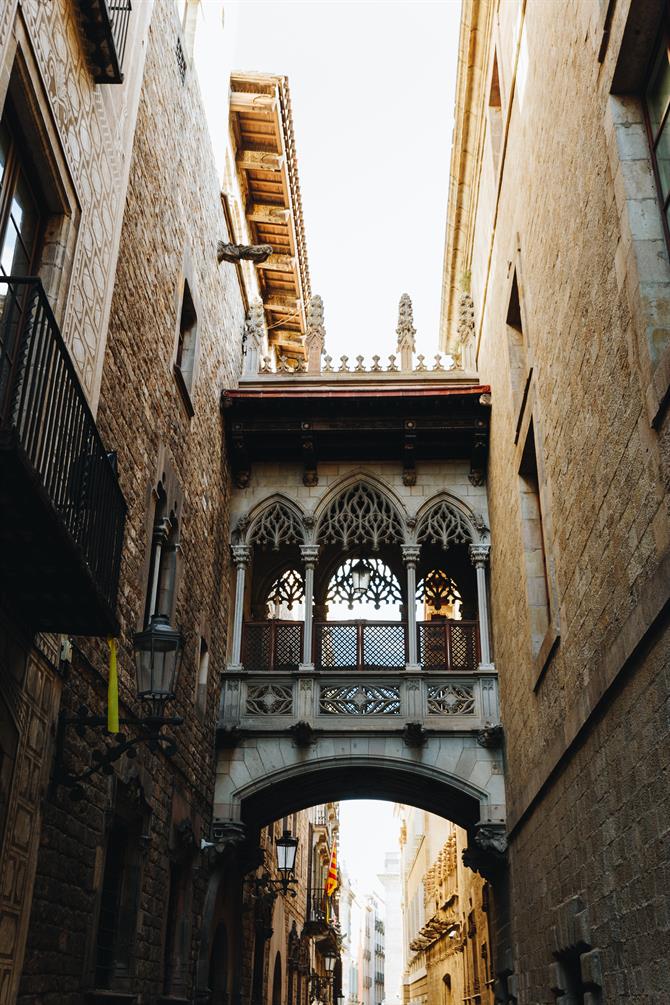 It is a popular area to visit by both tourists and locals alike. To truly get a sense of this neighbourhood, lose the crowds and wander off down a less-trodden side street. How easy it is to imagine the footsteps of Christopher Columbus on the worn away cobblestones below your feet! He came here on his return from discovering the New World, and as you walk through those very same streets, it is easy to be transported back to his world.
After exploring its nooks and crannies, sit back and relax in one of this area's famed chocolatiers for chocolate and churros! Popular opinion has it that the best chocolate in Barcelona can be found in the quaint café, (or chocolate restaurant) of Granja Dulcinea, founded in 1941. There is only one way to find out if that is true!
3. Las Ramblas
Your trip to Barcelona wouldn't be complete without a stroll down the famous Las Ramblas where you will find Gaudí's masterpiece, Casa Batlló. It divides the Gothic Quarter and El Raval. Don't expect to find the heart of Barcelona here because it's a walk that will take in 1.2km of unashamed homage to tourism. Embrace it and you will fall for its charm.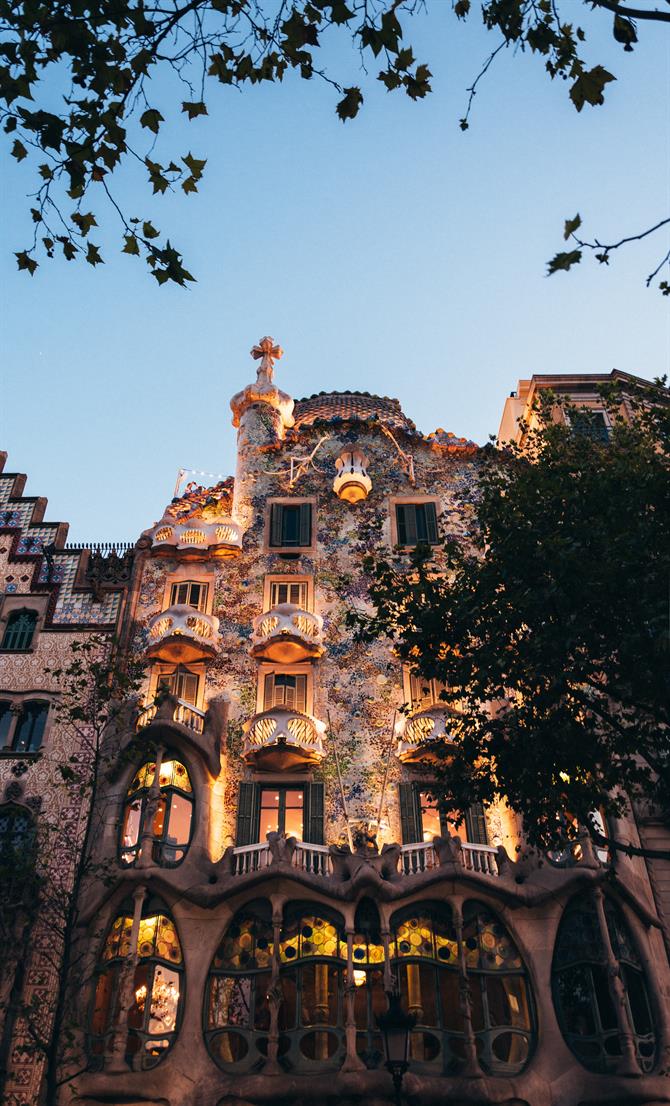 The cool Hard Rock Café, the classy cocktail bar Boadas; the first-ever in the city, and the charismatic Café de l'Opera all add to the appeal of this pedestrian-only, tree-lined boulevard.
In between your jaunts in and out of the eclectic establishments, you will find an array of street entertainers vying for your attention with extraordinary costumes and some memorable performances.
There's so much to see and do on this one street alone. It's worth starting at one end and making your way slowly down to the other. The streets of Barcelona have to be walked, and this one is no exception.
4. Park Güell
Designated a World Heritage Site by UNESCO in 1984, Gaudí's vivid imagination was let loose on this project between 1900 and 1914. What resulted is now Barcelona's municipal park filled with wondrous creations such as 'el drac' or 'the dragon'; a giant salamander statue which greets visitors as they pass through the main gate to the park.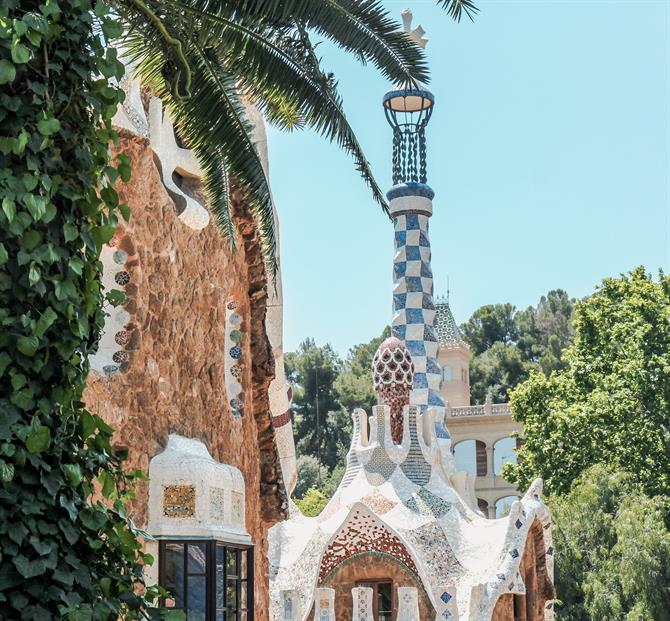 At Parc Güell prepare to be transported to a world of modernist architecture, where winding paths lead to imaginative sculptures and surreal buildings, all set in landscaped gardens designed by Antoni Gaudí himself.
It's a fantasy world that you will remember for years to come and is certainly one of the top things to do when visiting Barcelona.
5. The Markets of Barcelona
Food glorious food! There are very few foods more glorious than Catalan food!
Over the years Barcelona has built up an international reputation for great food and great food culture. Acclaimed chefs are popping up all over the city but you don't have to spend a fortune to enjoy the best foods Barcelona has to offer.
Head to the gourmet markets of Santa Caterina or St Josep de la Boqueria. The experience will sizzle your senses and leave you feeling like you are in food Heaven!
It's here that you can treat your taste buds and your sense of adventure by experiencing 'the real taste of Barcelona'. It is where locals and tourists sit comfortably together and enjoy the delights of the usual Spanish cuisine and beverages, but also where the more typical Catalan dishes can be savoured.
Barcelona's proximity to the Mediterranean and the mountains means that you can have the best of what the land and the sea produce. And the good news is that you don't have to choose between the two because surf and turf (May y Mantagna) is a popular choice in Barcelona.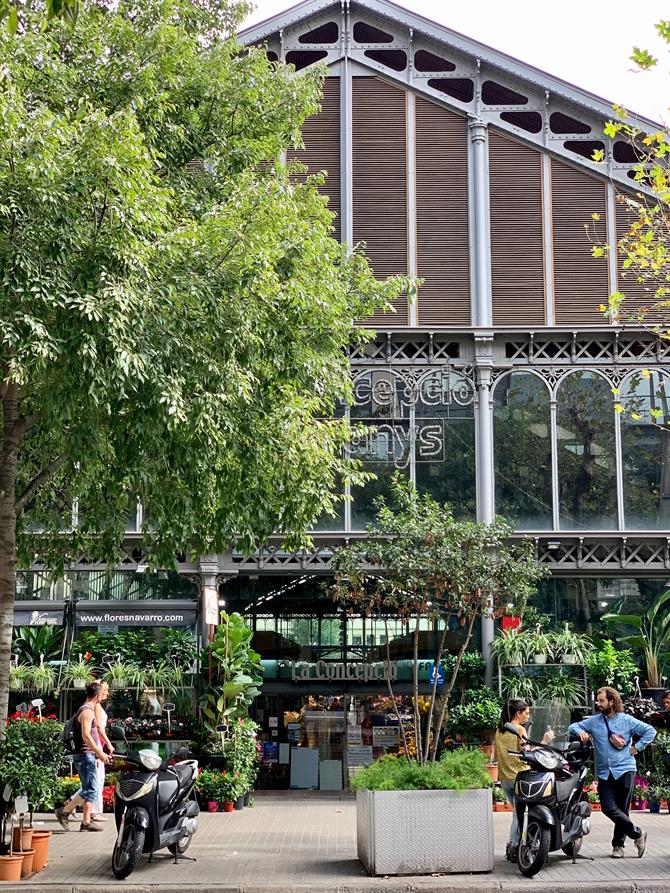 It would be a pity to leave the market before trying some Catalan favourites; Escalivada: a warm side dish of aubergines, red peppers, onions and tomatoes. Butifarra: an uncured sausage similar to Cumberland sausage. Escudella: a Catalan meat stew. Suquet de Peix: a seafood stew. For dessert, Crema Catalana, similar to a French crème brulée and Mel l Mato: a soft, unsalted goat's cheese served with honey and sometimes walnuts.
For foodies and adventurers alike, visiting the markets is one of the most exciting things you can do in Barcelona.
6. Mount Tibidabo
Every great city in Spain has a mirador from which you can admire its presence in the natural landscape. Barcelona is no exception and boasts numerous locations from which you can absorb this 'jewel in the sun' as Freddie Mercury so robustly sang.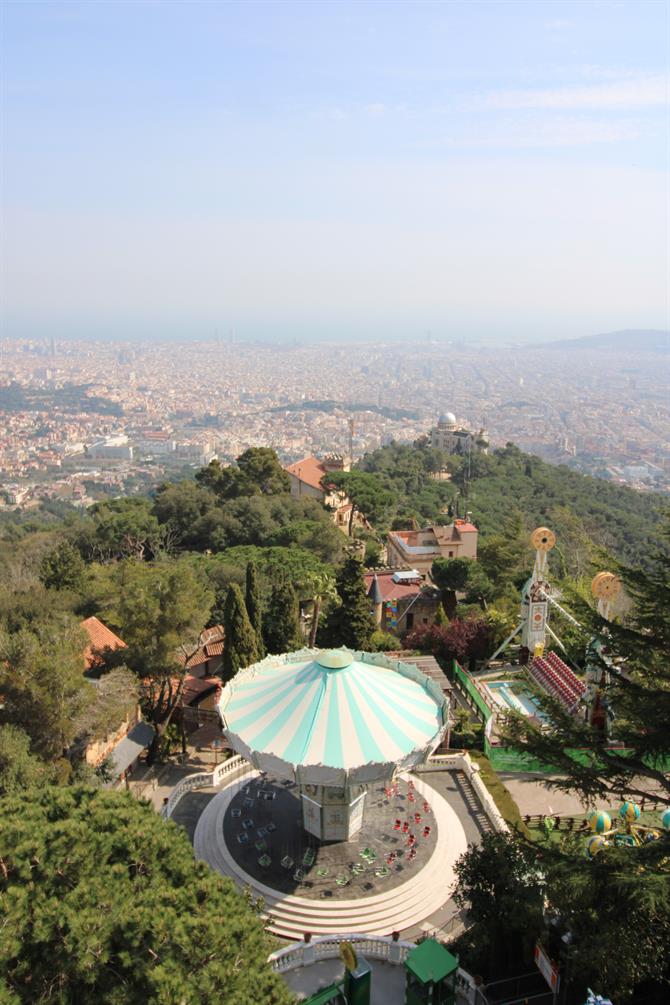 One of the coolest things you can do in Barcelona is to take the little funicular railway, dating from 1901, to the top of Mount Tibidabo. There you can see the city in its glory from a height of 500m.
The best thing about doing this climb is that Mount Tibidabo offers much more than a mirador. At its summit, you will find other attractions, including an amusement park dating back to 1899. The rides are great fun for children and adults alike. Visitors to the mountain can also enjoy a trip around the Museu d'Autómates, the Mechanical Museum where you will find a few of the original rides still in operation!
7. Bar Marsella
For something a little different when visiting Barcelona, be sure to spend some time at Bar Marsella. The doors were first opened in 1820 in the 'El Raval' district and it is reputedly the oldest absinthe bar in Barcelona. To this day, it is owned by the Marsella family, who can still be found working here.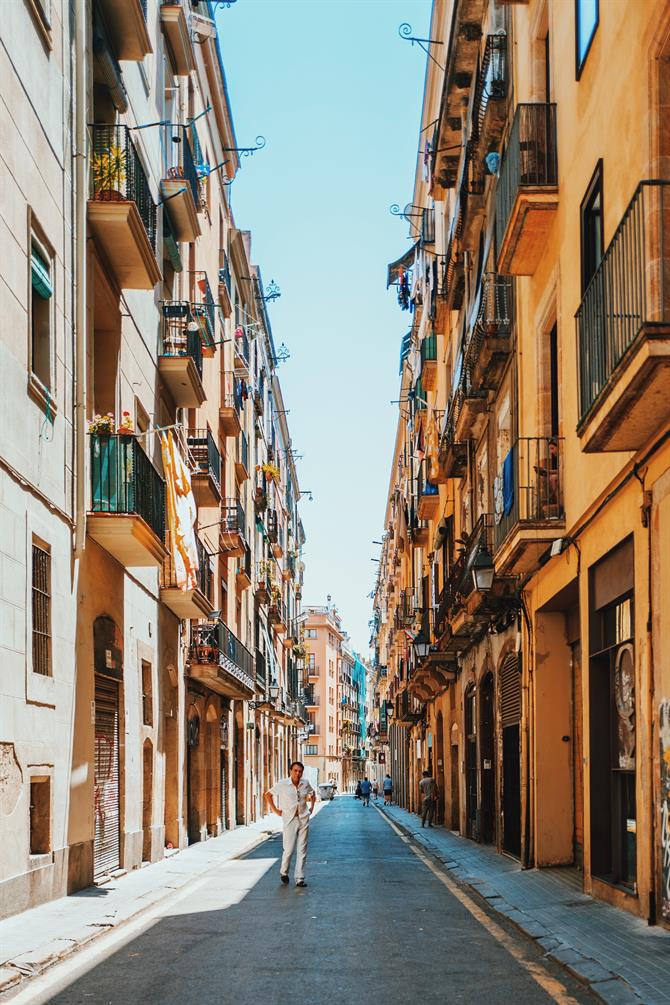 It's a place where you come to drink in the rich history as well as its famed absinthe. Century-old dusty bottles lie on display behind the bar. Cobweb-choked chandeliers and peeling paint add to the feeling that somehow you are in a place that has been lost in time. You could easily imagine the likes of Picasso or Hemmingway stepping through the doors of their old haunt, sitting at one of the tables in search of inspiration.
Bar Marsella opens its doors at 10 pm and encourages visitors to 'do as the Spanish do' and stay up to walk the streets of Barcelona at night. It is one of the more interesting things you can do in Barcelona.
8. The Magic Fountain of Montjuïc
Montjuïc is the tallest of Barcelona's mounts reaching a height of 173m. The summit can be accessed by road, but the best way to arrive is via cable car. It is a great place to visit in its own right, offering a 360° bird's-eye view of the city from the roof-top of the 18thcentury castle.
However, to truly enhance your experience of MontjuÏc, arrange your trip to coincide with the Magic Fountain display. It is one of the most memorable things you can do in Barcelona. Created for the International Exposition of 1929, the Font Mágica is one of the must-see attractions Barcelona has to offer.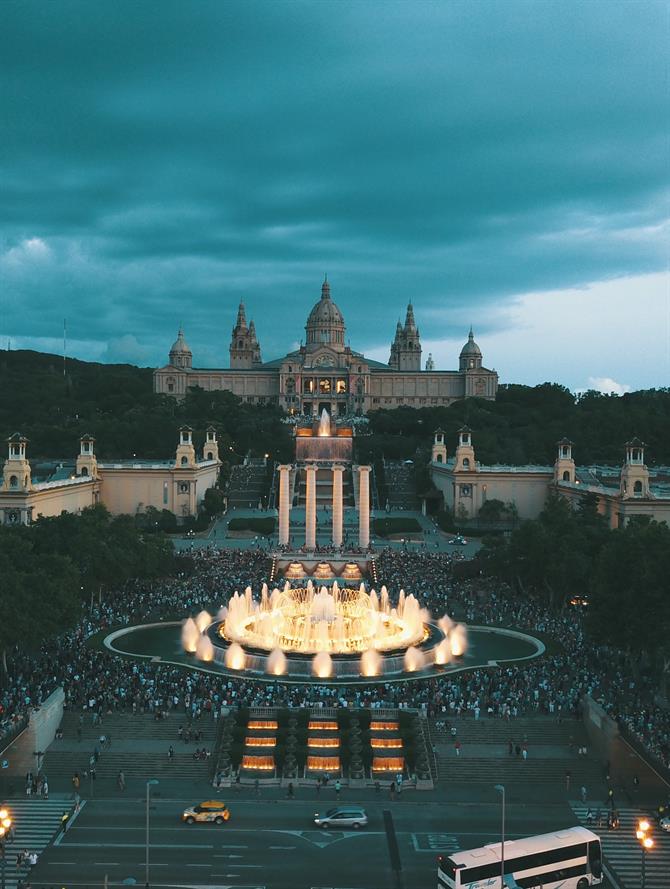 It's a beautiful evening show of water, music and light. Sitting out in the open under the Barcelona sky, it's the ideal way to relax after a busy day exploring the city. Spurting and cascading water ´dance´ to tunes of rock, opera, contemporary and classical music. 4760 lights and water jets as high as 52m create the perfect partnership.
Make it part of your top ten things to experience in Barcelona, and you will be pleased you did!
9. The Museums of Barcelona
It is impossible to come to Barcelona and not consider the artistic influences that have made it the city it is today. It has long been a location associated with art and has inspired many creative geniuses. Antoni Gaudí lived here from 16 years of age. His quirky buildings and statues can be seen all around the city today.
Pablo Picasso is also an adopted son, having moved here from Málaga at the age of 14. Joan Miró was born in the Barri Gótic neighbourhood into a goldsmith and watchmaker family. Salvador Dalí was born just outside Barcelona and would often pop into the city from his nearby hometown.
In a city such as Barcelona, you could spend a lifetime studying its art. For an overview. Here are three of the best museums to visit in Barcelona.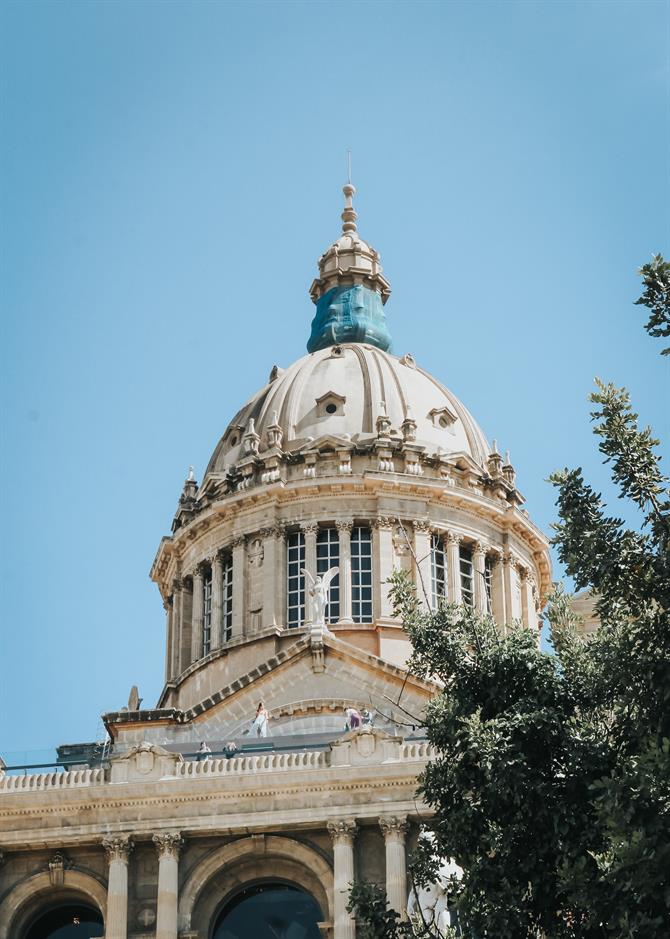 For an indication of how vast an influence Catalonia has on the world of art, visit the MNAC: Museu Nacional d'Art de Cataluña. A Romanesque collection sits alongside rescued 10th Century murals, a fabulous Gothic collection and Catalan Modernista art.
If you are a Picasso fan then a must-see when visiting Barcelona is the Museu Picasso which houses nearly 4,000 pieces of his art! An impressive way to see the artist's progression from his formative years.
One of the more unforgettable things to see in Barcelona is the Fundació Joan Miró which houses a massive collection of Miró's work. The building itself was built by Miró's friend and it is considered by many as one of the greatest museum buildings in the world. The ideal setting for art lovers to enjoy the permanent collection of Miró's graphic work and his trademark paintings of primary colours and simple shapes. Outside, within the natural setting of Parc de Montjüic, there is also a display of his sculptures.
10. The Beaches of Barcelona
You might not think of Barcelona as a location for a beach holiday, but what a surprise when you see the busy beaches on its doorstep. Spend a mellow morning having breakfast at a local chiringuito (beach-hut cafe). Or wait until later in the day to enjoy an entertaining evening people-watching. Young and old come to eat, play or just chill in each other's company on sands only a stone's throw away from the centre.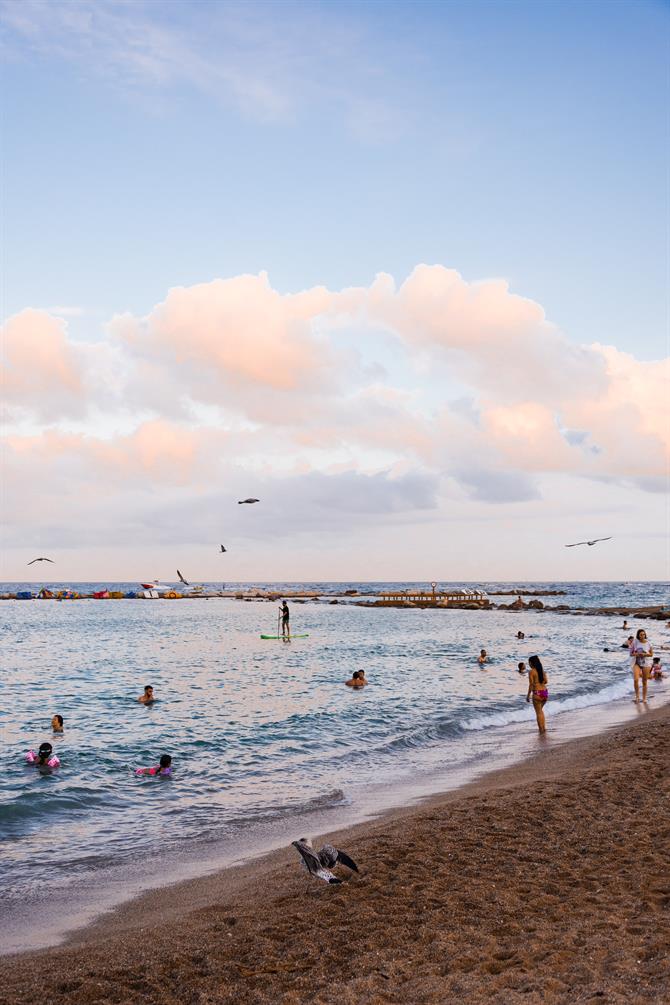 It's possible to walk for miles along the coastline. Water sports, children's play areas, restaurants and bars can all be enjoyed with a view of the Mediterranean Sea.
Stepping out from busy streets to sand and sea adds to this city's charm, making it one of the most surprising things to do when visiting Barcelona.
The takeaway...
There you have it! The 10 best top to see and do in Barcelona. Rent a holiday home in Barcelona and once you visit, you will be left in no doubt why it is one of the greatest cities in the world.
Suggested reading for you: