Probably the most popular family outing anywhere is to the beach. I've spent days with friends and their children of varying ages battling the surf at Playa Jardín in Puerto de la Cruz on Tenerife. Even after hours of being battered by playful Atlantic rollers, trying to drag them out of the water was like pulling chewing gum off the sole of your shoe.
Throw a few of these top 10 family excursions into the mix as well as the beach and 'I'm bored' just isn't a phrase you're likely to hear during a family holiday to Tenerife.
Thrilling Siam Park
Siam Park is the sensational-looking king of white knuckle water rides on Tenerife and possibly even Europe. Temples, oversized dragons and grotesque giant masks help create a little piece of Thailand on a hillside above Costa Adeje.
The intimidating 28 metre Tower of Power and the Dragon will test the most fearless adrenalin junkies whilst the Lost City is specially designed for smaller children. If extreme thrills don't appeal, floating down the Mai Thai river or basking on the white sands of Playa Siam should suit those looking for a more relaxing experience. It's a must for anyone into wet and wild fun.
Loro Parque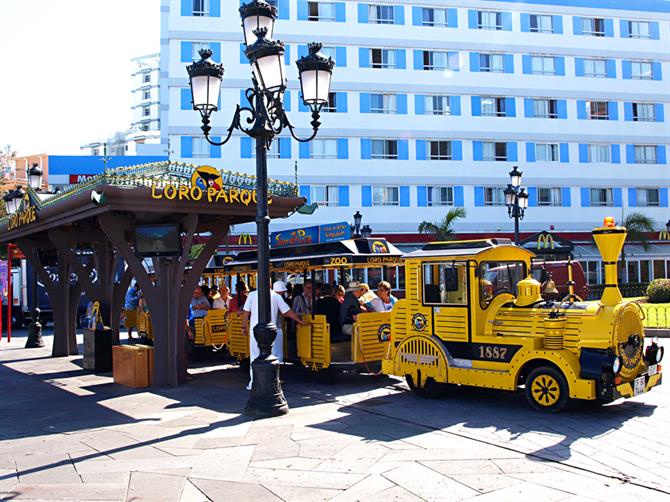 Despite worldwide controversy surrounding the ethics of animal parks that stage orca and dolphin shows, Loro Parque in Puerto de la Cruz remains one of the most popular family attractions on Tenerife.
Although it started life as a humble parrot park, the 'loros' now play second fiddle to orcas, dolphins and sea lions as well as lots of land-based animals including gorillas, tigers and jaguars.
One of the most innovative attractions is Planet Penguin, where such care has been taken to create an authentic Antarctic environment that it actually snows.
Whale and dolphin watching
Take to the south west seas and it's almost guaranteed you'll see dolphins; the stretch of water between Tenerife and neighbouring La Gomera is a magnet to cetaceans. Around 21 different species frequent these waters with bottlenose dolphins and pilot whales being most common. Rarer sightings include sperm whales and orcas.
There are whale and dolphin watching trips galore from Los Gigantes, Los Cristianos and Puerto Colón; look out for vessels affiliated with Tenerife's Quality Tourism Services as these follow recognised whale and dolphin watching guidelines.
The little town of Pueblo Chico
I didn't think model villages were my cup of tea until I visited Pueblo Chico in La Orotava. Apart from boasting a city of superbly detailed models featuring the best modern and historic architecture in the Canary Islands, the displays are full of cheeky wit.
Mini tourists puff away at cigarettes outside of Tenerife South Airport; a local farmer helps hikers lost in a banana plantation; a small boy spies on his neighbour sunbathing topless on a La Laguna rooftop... and so on. It's fun looking out for these 'little' quirks.
Take a Camel Ride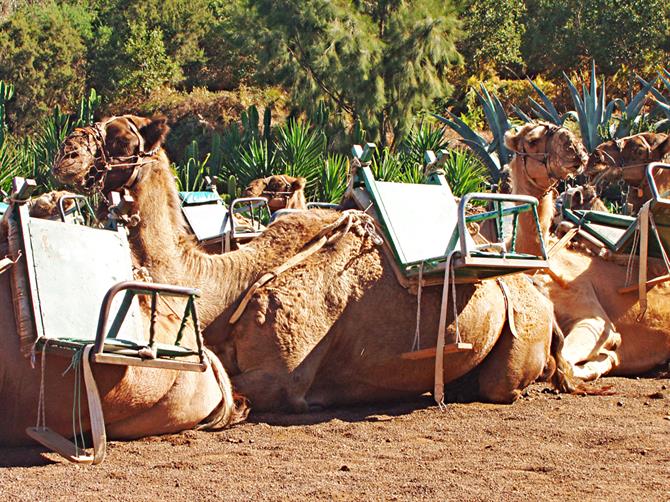 Camels used to be a common sight in the south of Tenerife. They were used in agriculture as they suited the terrain better than cows, so climbing onto a camel's back on Tenerife isn't as unusual as it might seem.
There are a few camel parks dotted around the island, with the best being at El Tanque, Puerto de la Cruz and the appropriately named La Camella.
Visit the butterfly farm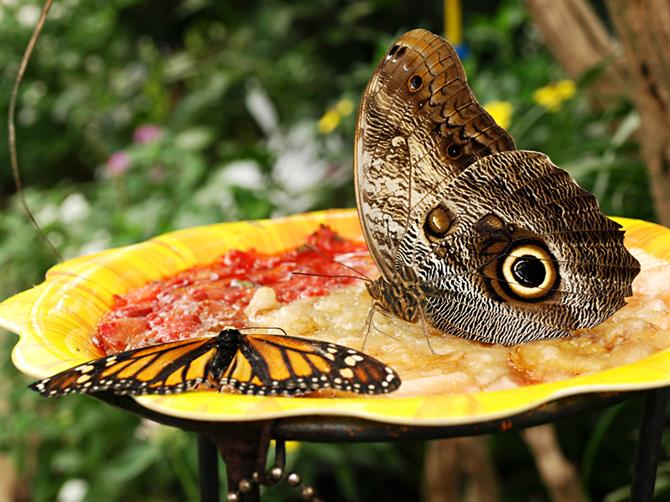 The Mariposeria del Drago in Icod de las Vinos is a haven for some of the world's most beautiful butterflies. More than 800 different species flutter around the indoor park, creating an enchanted and vibrantly colourful wonderland.
Look out for surprises such as Attacus atlas; a moth the size of a small kite. All isn't always rosy in this garden as there are a family of terrapins with a taste for the inmates, something that some family members might find upsetting... or very funny.
Museum of Science and the Cosmos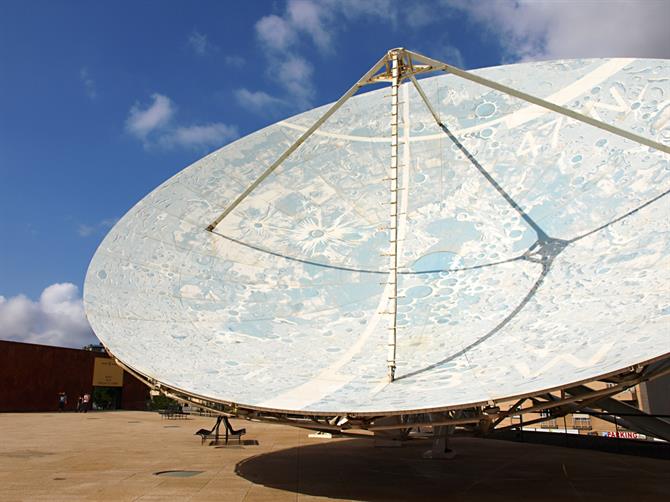 A museum visit for a family outing might not sound like a fun idea, but the Museum of Science and the Cosmos in La Laguna is an interactive hoot. If anyone is sceptical, howdoes turning your face into a skull, lifting a car with one finger and getting lost in a mirror maze sound?
There are over seventy of these 'experiments', as the museum likes to call them. If you turn up on a Sunday, entrance is free.
Submarine safari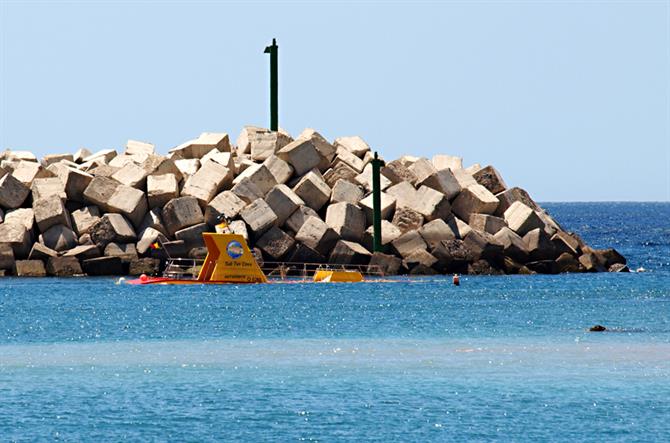 Let's quickly bypass the fact that the submarine is yellow before a certain song gets stuck in our heads. There are a number of ways to have a gander at Tenerife's undersea world; doing it from the comfort of a specially built submarine out of Marina San Miguel is the least wet option.
This really is an out-of-this-world experience with huge rays, trumpet fish and shipwrecks filling the sub's large viewports.
Forestal Park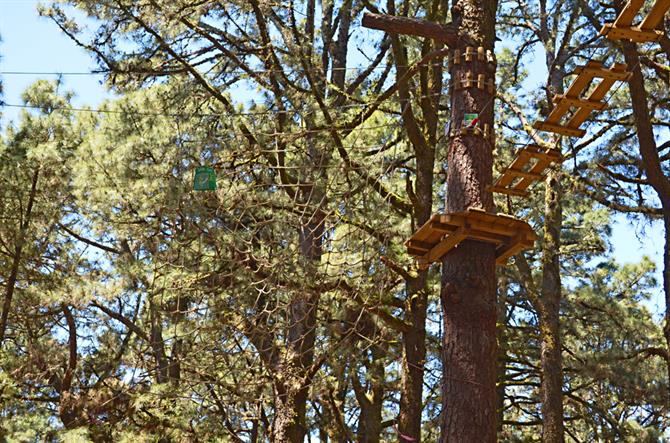 Located in the pine forest near El Rosario, the Forestal Park hasn't made it onto the radar of many visitors yet. There are two courses designed for adventurers, with 90 different activities and 11 zip lines to scream down.
One course involves negotiating rope ladders, bridges and spider webs amongst the tree tops; the other is much closer to the ground and suitable for children aged six an over. This is the place to come on Tenerife for a natural high.
Lago Martiánez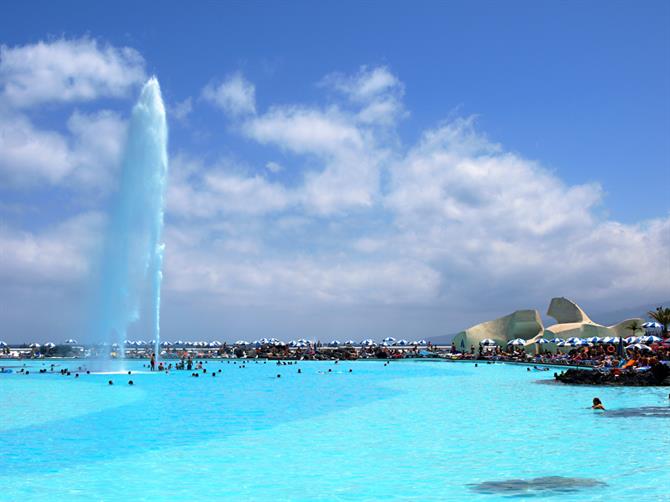 The term 'swimming pool complex' doesn't do justice to the Lago Martiánez in Puerto de la Cruz. Designed by famous Lanzarote architect Cesár Manrique, it's a series of lagoons, plunge pools, channels and fountains set in sub-tropical surroundings.
Also dotted around is a selection of Manrique's sculptures – one of which you can swim through. The biggest pool is the size of a lake and the most exuberant fountain can be seen from miles away... the water from it falls back to earth with such force it feels as though you're being bombarded by hailstones – great fun. There's also a casino under one of the lakes but that's for adults only.