How many Canary Islands are there? No, wait, don't try to answer that. It will only end in an argument. Some people will mention the ones they know, leaving out El Hierro and maybe even La Palma; some will come up with the most popular answer - seven. Others will count every rock jutting out of the sea in the Canarian archipelago.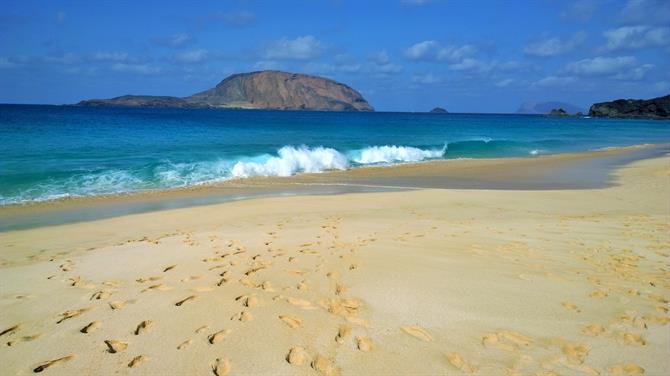 In the interests of peace, I'll change the question so that there's no room for verbal warfare. How many islands are there in the Canary Islands which are just one big beach populated by a few hundred islanders and surrounded by ridiculously turquoise seas?
The answer is one.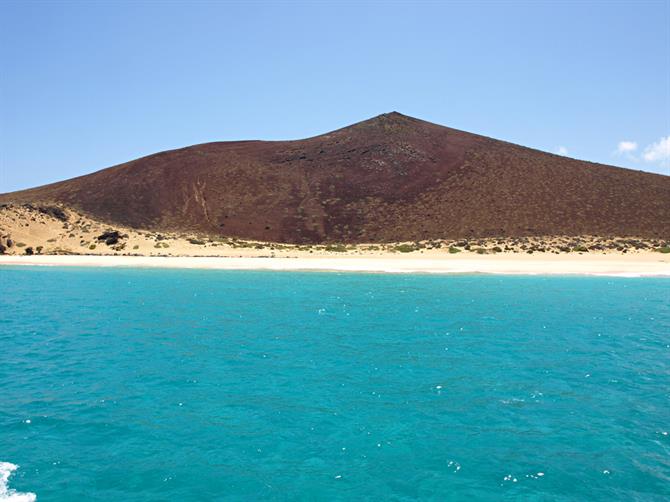 When you think of unspoilt paradises where you can get away from it all and let it all hang out (in this case literally – nude sunbathing is common) as you stroll along empty golden beaches, the image you've painted in your head might look a lot like La Graciosa off the north coast of Lanzarote.
About the Island of La Graciosa
La Graciosa is a tiny desert island made up of sand and volcanic cones. It's around 8 kilometres in length and 4 kilometres wide. There are two small villages, Pedro Barba and Caleta del Sebo, which are home to the island's population, numbering somewhere between 600 and 700. Pedro Barba was the original settlement, its residents made a living from salting fish until the 19th century.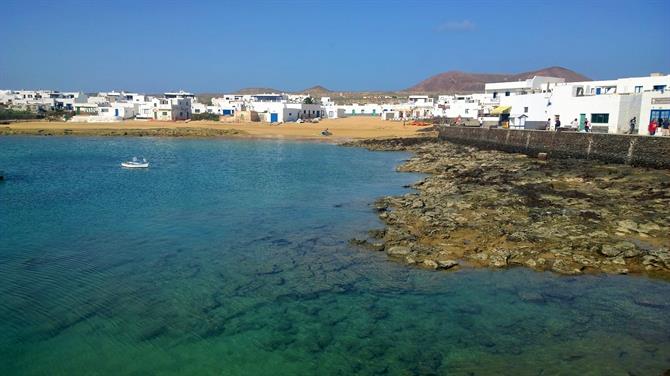 Now most people live in La Caleta del Sabo, a fishing village and port for the boats which ferry people across from Lanzarote.Being dropped in La Caleta del Sabo can feel a bit like being deposited in a North African outpost. The sea ebbs and flows almost to the walls of some buildings and roads through the town aren't tarmacked. There are only a handful of cars on the sandy streets, curiously mostly Landrovers.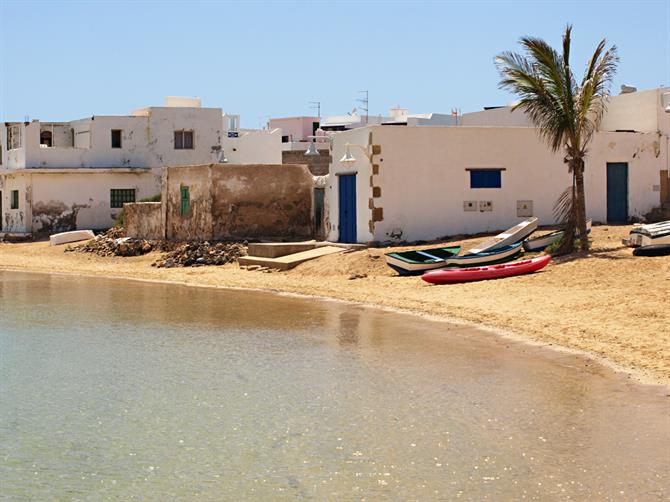 What to do on La Graciosa
The obvious answer is to lie in the sun and just forget about the world. The beaches are the stuff of desert island dreams; long, golden and gloriously wild.
Some people hire bikes and set off along the sandy tracks in search of their own patch of paradise, but it's no hardship to dump the shoes to walk barefoot along the sand. Possibly the most stunning beach on La Graciosa is Playa de las Conchas, a 5 kilometre hike from La Caleta. Closer, and nearly as perfect, is Playa de la Cocina, about an hour's trek south from La Caleta. One thing to note, there is no shade, so it's searing walking conditions... but there is always that sparkling water to cool things down if it gets too hot.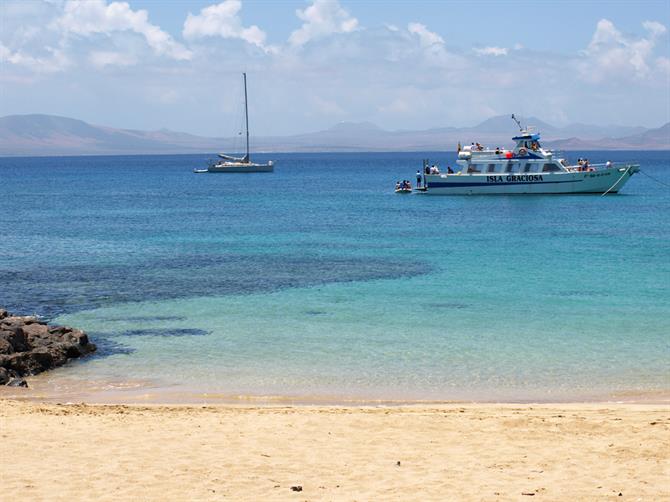 A nice way to arrive at La Graciosa is to take an organised tour that drops you off at one of the island's playas by Zodiac. Arriving at a near empty beach by dinghy just seems the appropriate way to do it in style.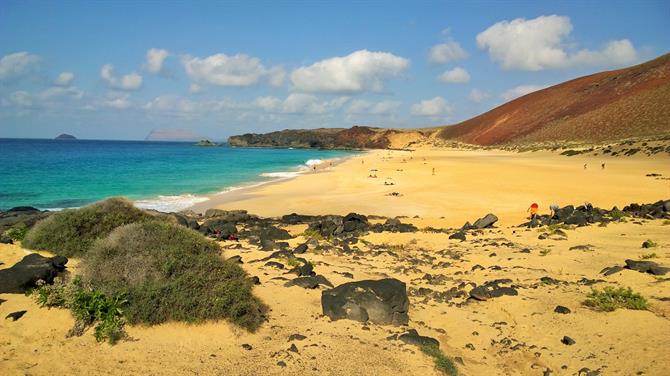 Plus, doing it this way means you get to notch up some quality beach time before strolling leisurely back to La Caleta del Sebo for a lunch of locally caught fish. After that it's a short walk to the port to catch the ferry back to Lanzarote... or not. There are places to stay if La Graciosa has seduced you so much you can't drag yourself away.
For suggestions on more energetic Lanzarote activities, see our article on why Lanzarote is the best Canary Island for activity holidays.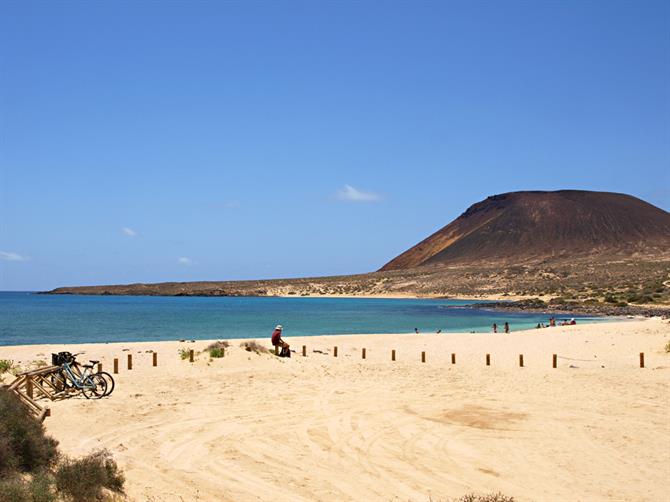 Getting to La Graciosa
Two boats sail to La Graciosa from Órzola on Lanzarote regularly throughout the day, Maritimas Romero and Biosfera Express. A return trips costs €20 and the last boat departs around sunset.
For information on another secret Canary Island read our article on Isla de Lobos near Fuerteventura.