The
bustling capital of Madrid
or the
alluring beach metropolis Barcelona
? Both are some of the
nicest cities in Spain to visit
. They attract in different ways. Find out which of these two cities suits your holiday best, with the answers to the ten questions below!
Which city would you choose if...
1. ... you are a foodie who loves to explore the local gastronomy scene?
Barcelona offers both the renowned Catalan cuisine and delicious international food, often at very reasonable prices if you find the right places.
Barcelona has proclaimed itself 'Veg-friendly' - you won't find more vegetarian restaurants anywhere else in Spain and there are plenty of
vegan restaurants in Barcelona
too. La Boquería on the Rambla is almost certainly the most famous market in Spain, and perhaps in all of Europe!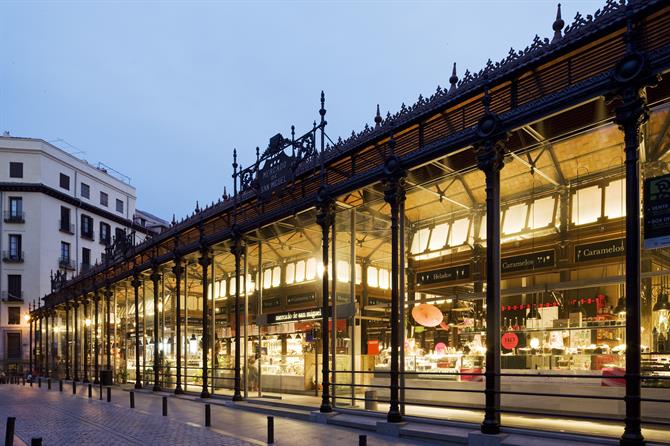 Madrid
as a capital city, on the other hand, offers plenty of culinary adventures. The city is full of all kinds of bars and restaurants, from famed names in international cuisine to the most traditional Spanish tapas bars. There's a great variety of
gourmet markets in Madrid
to explore, popular with the locals too.
And did you know that Madrid was the place in Spain where the first real restaurants opened their doors? The Guinness World Record Book even recognises Botín in the old town of Madrid as the oldest restaurant in the world!
2. … you like a good night out?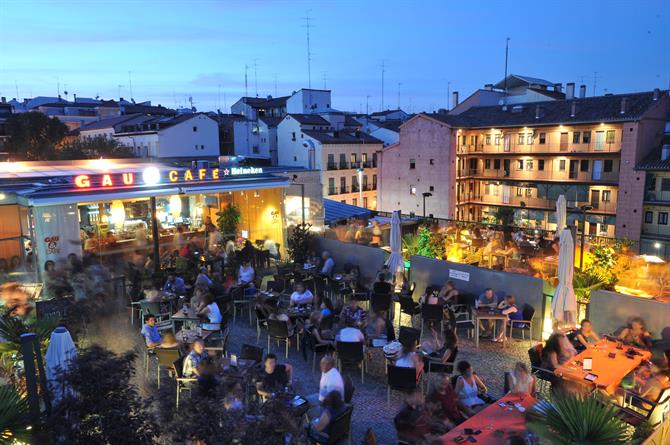 Madrid among the Spanish is known as 'la ciudad que nunca duerme', 'the city that never sleeps'. The madrileños call themselves 'gatos' (cats) for a reason!
You can see this best in the central area around the Puerta del Sol square, where there are always people around midnight and beyond. They are not just holidaymakers, as many madrileños like to go out and enjoy Madrid's extensive entertainment program at night, even on weekdays.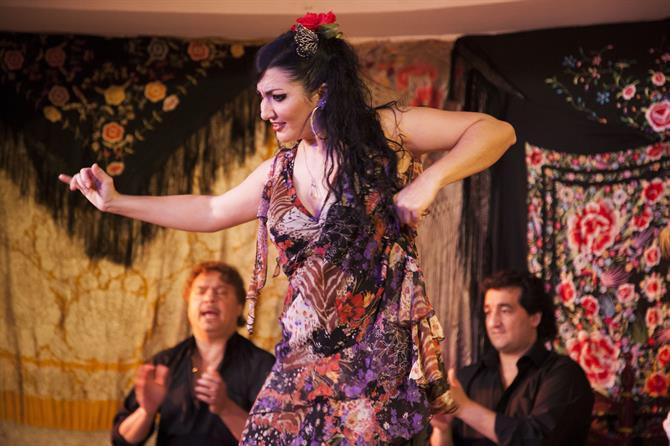 Literally every night in Madrid you can go to the theatre, a musical, a concert, a party or another nightly event. They often start late, around 23:00 or even midnight. Stepping into a restaurant to have dinner at 23:00 is also perfectly possible in the Spanish capital!
You will wish you could spend more time in Madrid as there are so many things happening all the time! Booking a
Madrid holiday apartment
will give you the opportunity to stay at least a couple of days without spending much money on accommodation or eating out.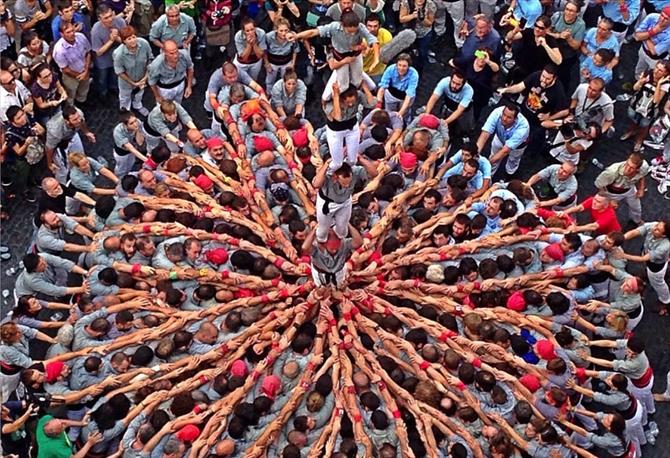 Its mediterranean nightlife appeals to a lot of people on holiday. Port Olímpic at the beach, for example, is a very lively place at night, full of restaurants and bars.
Barcelona has some of the best city summer festivals in Europe, with great street parties at night. The festive traditions in them offer an unforgettable experience to both locals and tourists and also children, as some of these traditions are family-oriented, happening in the daytime as well.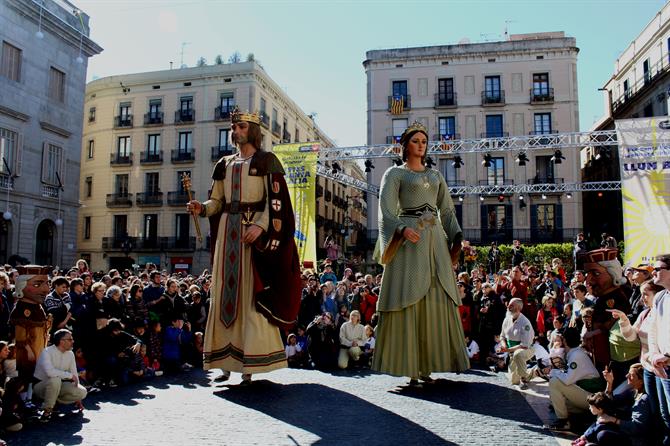 The Mercè festival is even worth timing your Barcelona trip in September for - it is one of the most impressive festivals in Spain!
3. ... you love to enjoy good weather on your city trip?
For some the weather is good if it's nice and warm, with bright sunshine every day. Others prefer not to be too hot, especially when visiting a city.
It is usually hot in Barcelona in the summer, but the fabulous beaches can make this weather quite enjoyable. Most of the year Barcelona has blue sky and sun, always nice to enjoy both the city and its beaches during your stay in one of our Barcelona vacation rentals.
In the capital, however, the heat can be suffocating in summer. Madrid is particularly nice to visit in spring or autumn as it is located in the heart of Spain, which means the temperatures tend to be extreme in summer and winter. That explains why it can be so cold there in winter too.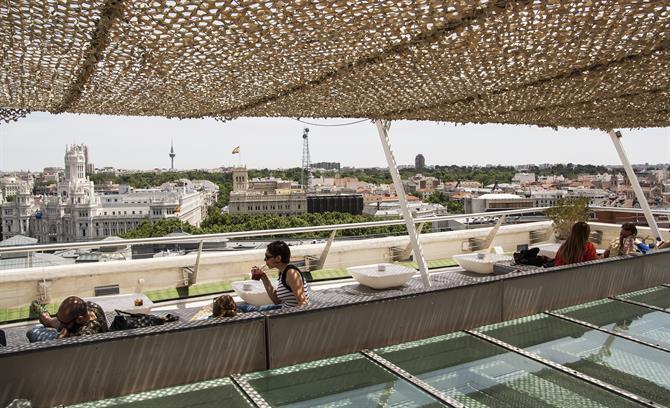 Despite this both cities are mostly sunny with a lovely blue sky and with people on terraces or roof terraces almost all year round – even if it has to be with heaters and a blanket!
4. ... you like to see art in museums?
If you especially enjoy a good museum full of prestigious works of classic art, then Madrid is your destination. The capital is famous for its so-called Triángulo del Arte (Art Triangle), which is the biggest concentration of paintings in Europe!
There are three museums that form this 'Art Triangle' together, named appropriately for their locations that make a triangle in the centre of Madrid: the Prado Museum, the Reina Sofía Museum and the
Thyssen-Bornemisza Museum
.
The famous Prado Museum in Madrid has more than 2 million visitors each year and is one of the most important and most visited art museums in the world, with paintings from the 15th to the 19th century. A must for those keen on both art and history.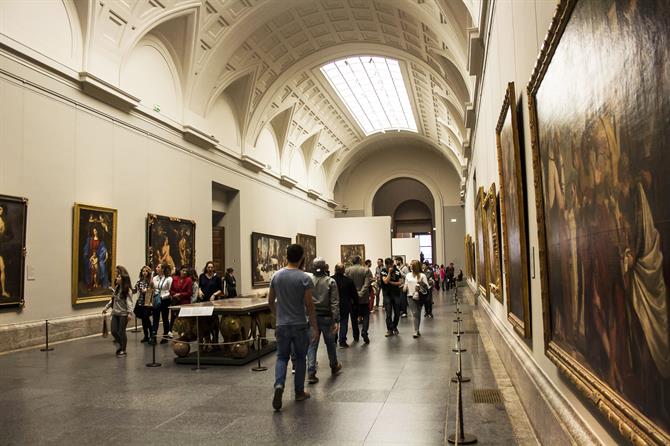 Barcelona has good museums as well. These include some of the best Gaudí houses such as Casa Batlló, which is spectacular to see on the inside too.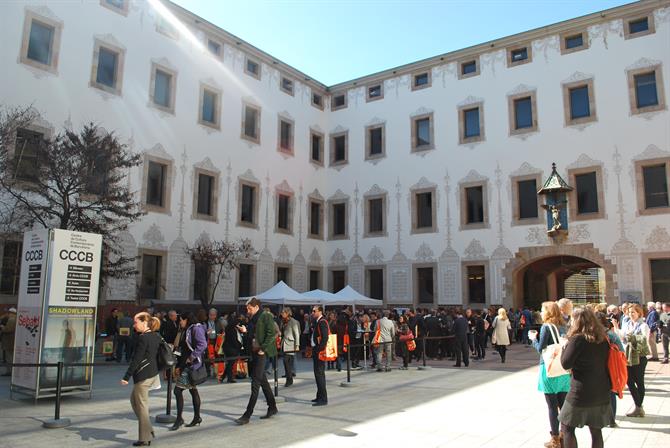 The Picasso museum is another well-known example, along with the CCCB, which celebrates city and urban culture through thematic exhibitions, international debates and film festivals. It is located in the central Raval neighbourhood and is one of the most visited art centres in Barcelona. Next to it you'll find the Modern Art museum of Barcelona, MACBA.
5. ... you enjoy interesting architecture?
Barcelona
is world famous for Gaudí's art and its ubiquitous modernist architecture. The Gaudí architecture is without a doubt one of the
coolest things to see in Barcelona
.
It makes Barcelona one of those cities you have to see before you die and is not surprisingly one of the most visited cities in Europe. The Sagrada Familia church, the houses of Gaudí, the Park Güell,... They are all very much unique!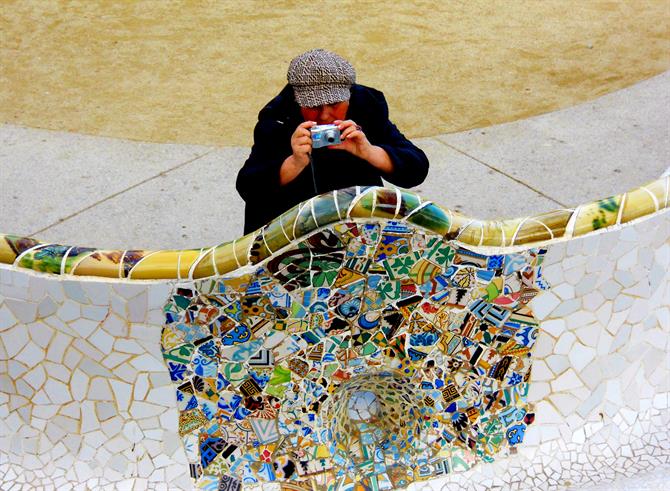 Madrid then is the capital of Spain, which gives it an arsenal of impressive buildings and of course the typical atmosphere of a cosmopolitan and multicultural capital city. There are some must-see buildings too in the political and economic centre of the country.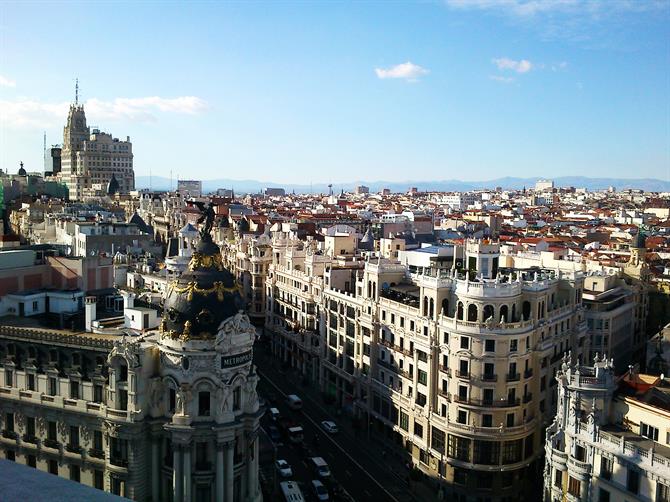 The impressive and enormous Royal Palace, for example, will stun every visitor, right in the centre! Did you know that the extensive parks in Madrid are actually green spaces which have been preserved because they were once the hunting grounds or private property of the King?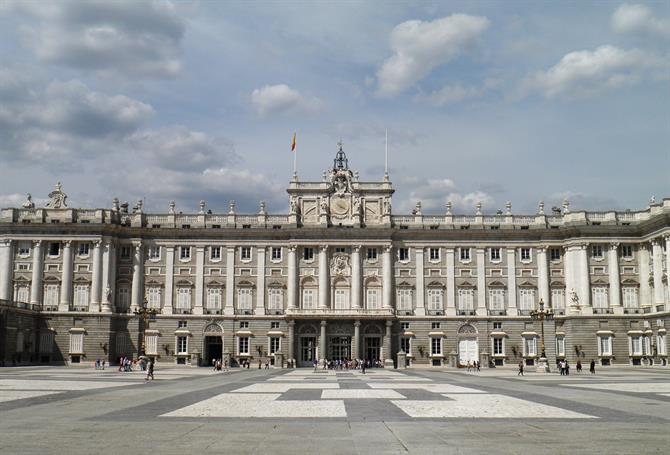 There are more surprises in the capital. How about a real Egyptian temple right in the centre, the Templo de Debod? It's just a few steps away from the Palace!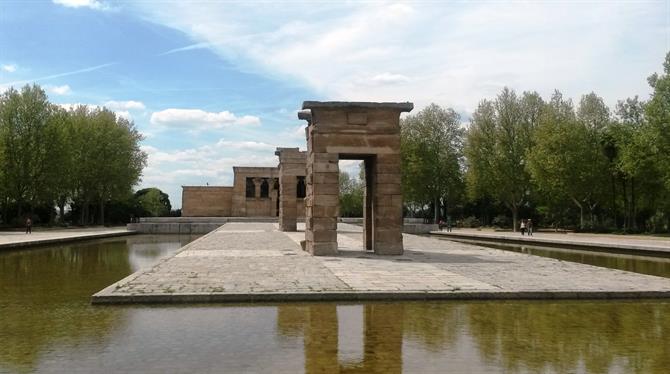 6. ... you're interested in sports?
Want to see the biggest football stadium in Europe? Camp Nou in Barcelona has room for up to 120,000 spectators!
Go backstage and visit the 'secret' places such as the changing rooms and the press room of some of the best players in the world. Admire the FC Barcelona trophies up close at the museum and imagine the Olympic Games of '92 and concerts by big names such as Michael Jackson and U2 in this stadium. They all took place here!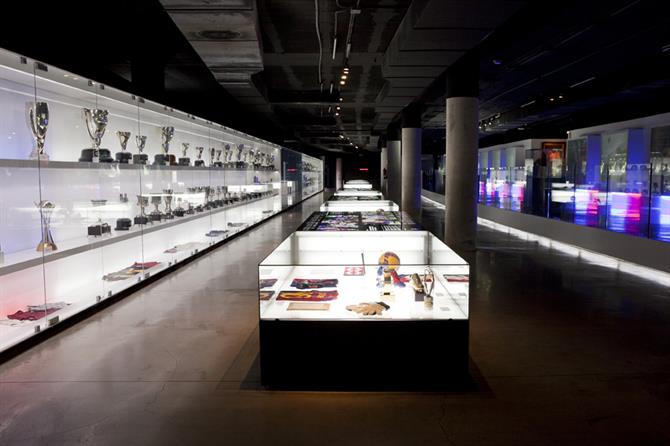 You can visit the
Anillo Olímpico in Barcelona
, ​​the 'Olympic Ring' with sports facilities on the Montjuic mountain, inaugurated or remodeled for the successful Games in '92. The
Port Olímpic
on the beach of Barcelona is a beautiful relic of those as well. It opened in 1991 and hosted the sailing event for the Olympics.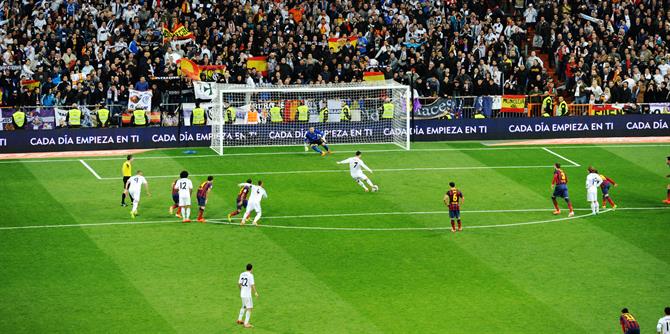 In Madrid you can visit the second largest football stadium in Spain: the Santiago Bernabéu Stadium, home to one of the biggest clubs in the world, Real Madrid.
Watching a game with up to 81,044 Madrid fans is an unforgettable experience, but if you're not lucky enough to time your trip to coincide with a game, you can take one of the regular tours.
If you're into doing exercise on your holiday, you're likely to have more choice in the coastal city of Barcelona, where beach volleyball and water sports such as windsurfing, kitesurfing and stand-up paddle surfing are popular. You can walk and cycle endlessly along the wide beach boulevards lined with palm trees.
The best place to cycle in Madrid is in the parks along the Manzanares river. There you can also admire the Vicente Calderón football stadium, home to the Atlético Madrid team.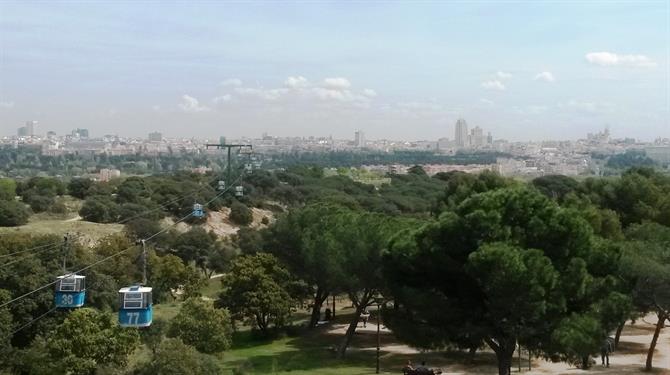 The enormous Casa de Campo park next to the river is popular with people who are into mountain biking. Or you can join the madrileños in the central Retiro park - the green lung of the city where they go jogging, cycling or skating.
7. ... you're out with kids?
Madrid is cozy, with a network of pedestrian streets in the central neighbourhoods. It has places where you can take a break with children too, such as squares with a playground and nice terraces from where parents can watch their children play.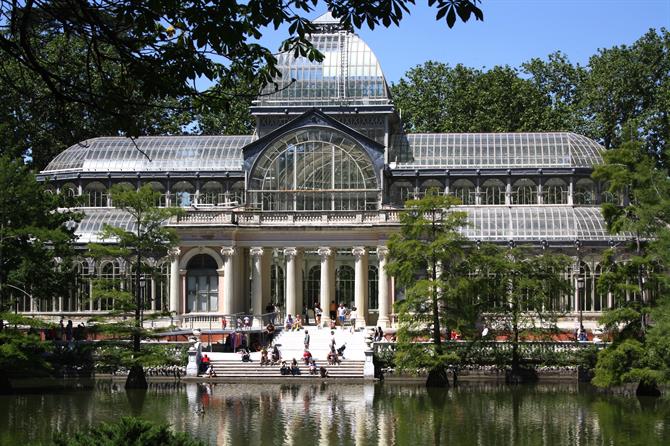 Even better is the central Retiro park with theatre for children on Sunday, the 'fairy-tale' glass palace with turtles in the lake and the little blue boats you can row on the larger lake.
Or you can take your children on a ride with the Teleférico or cable car with amazing views over the city, the river and the huge Casa de Campo park!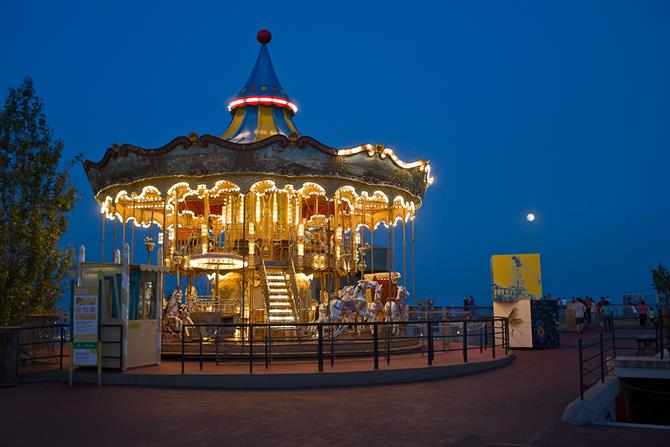 You can choose from an even greater range of fun activities for kids in Barcelona, as it has wide beaches and promenades, the Tibidabo amusement park with spectacular views, a magic fountain and playful architecture and parks, among other things.
8. ... you love to explore a city by bike?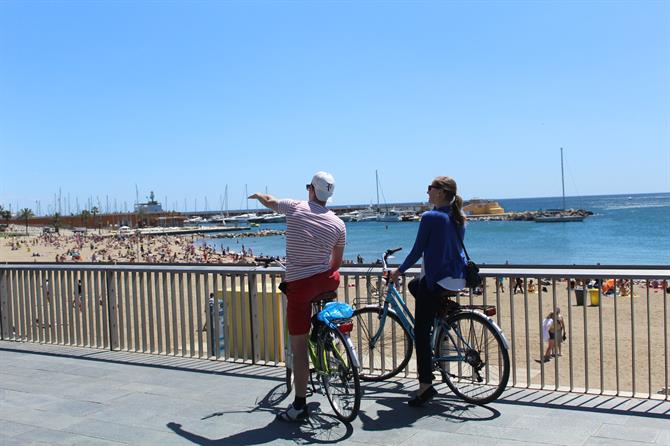 Cycling along the beach is hard to beat. In addition, Barcelona offers some great cycle lanes. It is perhaps the city in Spain with the most local residents now getting around by bike.
For too long in Madrid there was no money or will power to invest in cycle lanes. However, more and more madrileños make their way through the city by bike, especially since - as in Barcelona - city bikes have been available at strategic sites.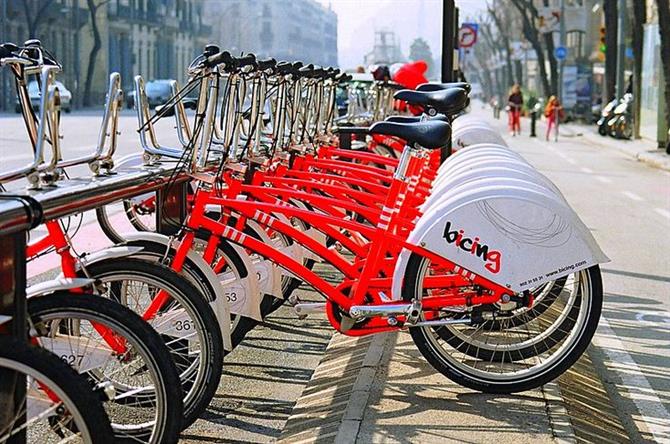 The Madrid city bikes are even electric, as it tends to go up and down in some areas. If you want a relaxed ride away from traffic or crowds, just head for the paths along the Manzanares river or one of the parks mentioned above.
9. ... you're fond of shopping or a nice stroll?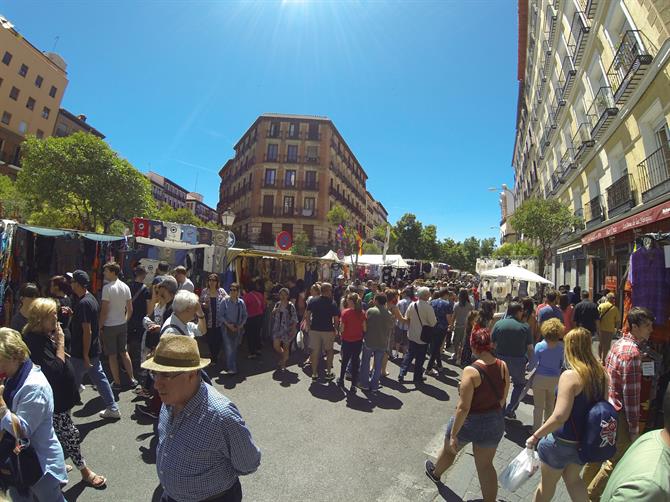 You may be surprised to find that the centre of Madrid offers so many colourful traffic-free streets and squares. There's a great Spanish atmosphere and you definitely won't notice the presence of other tourists as much as in Barcelona.
The Spanish capital is also an important city for shopping. The Fuencarral shopping street is a famous shopping street, for example. Make sure you don't miss the Rastro, the largest Sunday flea market in the world!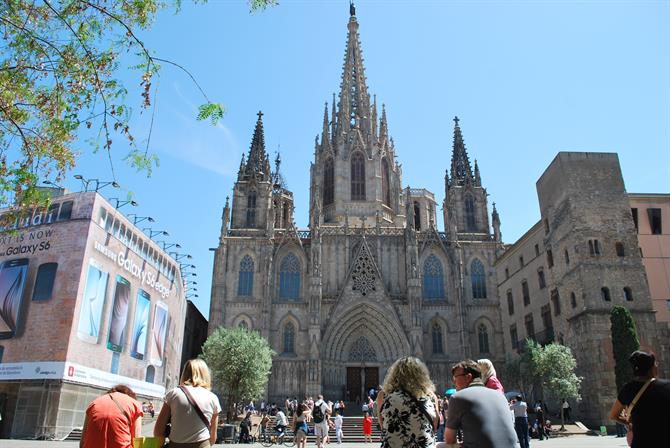 Barcelona, on the other hand, has these famous places such as the Rambla and the Gothic Quarter (Barri Gòtic) where you can stroll around and enjoy the sunshine. You can visit many little shops or cafes in the beautiful central neighbourhoods of Barcelona. The trendy El Born, for example, is great for both.
In upcoming areas such as Poble Nou there is more to discover, such as the
Rambla de Poble Nou
(in our first picture), with pleasant terraces and a friendly, local atmosphere. Nearby in the
Plaça de Les Glòries
you can visit
Els Encants Vells, the largest flea market in Barcelona
.
10. ... you like to combine the city with trips in the area?
Madrid is located right in the centre of the country, which makes it easy to continue your journey from here to other parts of Spain.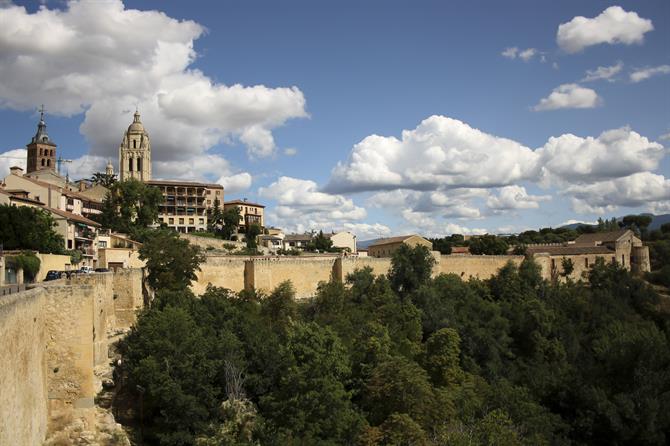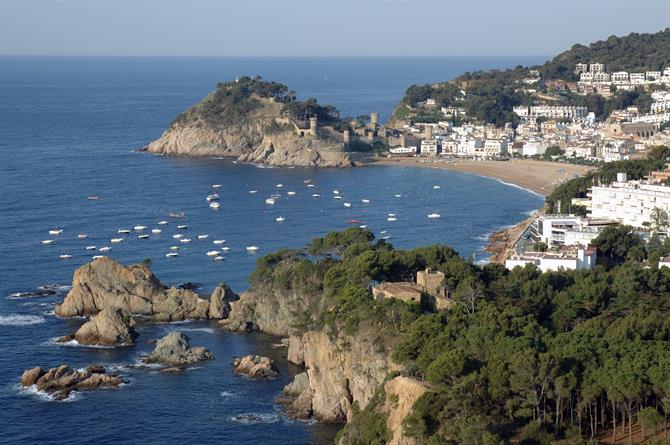 Tossa de Mar (Photo Jordi Ferré)
Whereas Madrid is surrounded by arid plains,
Barcelona
's surroundings are a real treat. They offer the finest beaches and fantastic nature. You can go on all kinds of sunny
day trips from Barcelona
which give you a true holiday feeling.
How about the mountains of Montserrat, for example, or picturesque fishing villages such as Cadaqués? You can even choose to stay in one of our
beach holiday rentals in Barcelona
. As always in Spain, there are endless possibilities!
Madrid and Barcelona are both big cities and therefore have a lot in common. Madrid, however, is especially good for those who love a bustling capital with a truly Spanish atmosphere and many, many possibilities for entertainment. Barcelona offers the great combination of city and beach, with extraordinary architecture and art in the streets. Whichever you choose, both places ensure a sunny, unforgettable city trip!
Piqued your interest? With all this in mind, why not book a ferry over the water from Barcelona? Book tickets from Barcelona to destinations like Mallorca and Ibiza here on DirectFerries.com with boats available with convenient sailing times and prices.