When imagining yourself wandering through historic streets and popping into atmospheric tascas to pick at a tapa with a vino or caña chaser, it's highly unlikely the location in your head is going to be Tenerife.

The Canary Island has more of a reputation for British breakfasts than it does for tapas bars. If you want tapas you take time out from visiting the Alhambra to explore Granada's tapas bars or stroll the streets of the Spain's tapas capital, Sevilla.

However, Tenerife's dominating tourist areas tend to overshadow an island which has a varied and surprising gastronomic scene. It's an island where special tapas routes (rutas de la tapa) lead to bars and restaurants off the beaten track where there are imaginative tapas dishes that make those of Granada and Sevilla seem mundane by comparison.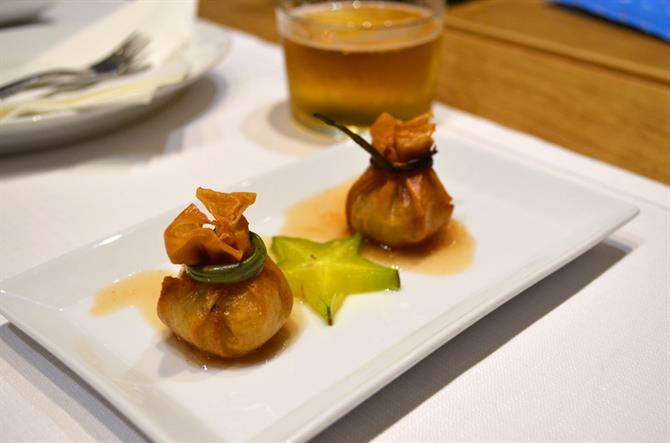 But first you've got to seek out where rutas de la tapa are taking place, and that can be easier said than done.
Where to find tapas routes on Tenerife
The first tip is to forget any of the purpose built resorts. Chic Costa Adeje may attract the bulk of the island's visitors, but it's not the place to go to find authentic Canarian dining or tapas. For that you need to head to the towns and cities where the Canarios live.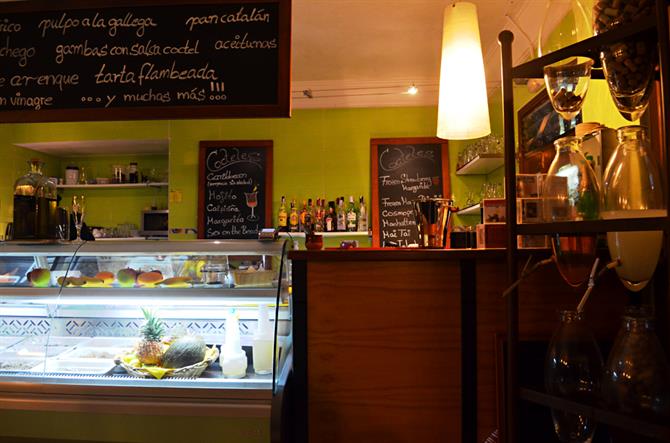 The problem on Tenerife is that Canarios aren't the best at publicity. There will be posters, there will be leaflets, there will be information on council websites... often only a few days before tapas routes start. Unless you're in the know, the best way to find if there's a ruta de la tapa taking place is to look for posters in bar/restaurant windows. Alternatively ask in the local tourist office where you can usually pick up the essential ruta de la tapa passport.
How does a ruta de la tapa work?
Basically, the ruta de la tapa involves a number of bars and restaurants in a municipality taking part in a month long competition to create the most imaginative tapa. In the more populated towns there can be around thirty bars participating – that's a lot of tapas to get through. It's also a serious amount of wine or beer to quaff as each tapa (usually costing around €2.50) comes with a drink.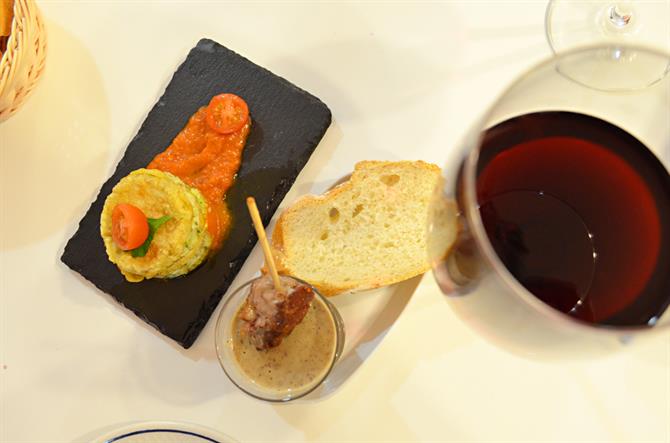 The tapas passport has information about which bars are participating, where they're located and what their speciality tapa is. You visit the ones that perk up your taste-buds and have your passport stamped. Notch up ten stamps and you get to vote for your favourite tapa as well as having your passport entered into a draw to win a prize.

In some parts of Tenerife there is often a theme that connects the tapas. If it's an area known for agriculture it might be cheese, honey, sweet potato, wine or bananas. As Canarian cuisine has its roots in Spanish and South America influences it makes for some interesting tapas with distinctive local flavours. You can be faced with offerings such as sabor Gomero (spicy cheese pate, Canarian potatoes and goat), albóndigas y maracuyá con curry (meatballs in a curry and passion fruit sauce), or cochino negro, cebolla caramelizada y miel de palma (black pig with caramelized onions and palm honey). Because every ruta de la tapa is different, each time you follow one is like taking a gastronomic magical mystery tour.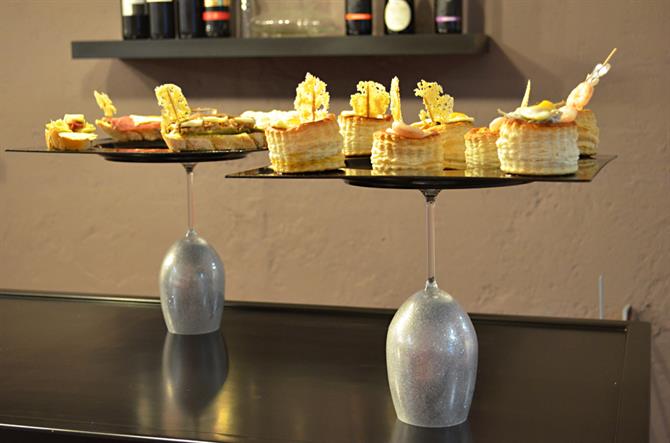 Although rutas de la tapa take place in different locations throughout the year, you might be unlucky and visit when there isn't one. No worries, there are plenty of bars and restaurants on Tenerife which serve good tapas all year round. The best locations are Puerto de la Cruz, La Laguna and Santa Cruz. If you fancy throwing together your own version of a ruta de la tapa, here are ten Tenerife tapas favourites to look out for.