Somebody get the smelling salts, there's been a mass fainting. Yes, despite what some would have you believe, it does occasionally rain on Tenerife. Sometimes it even monsoons it down. And when it does, it is worth having a plan B alternative to lying on the beach.

These are some ideas of how to keep dry and still have fun when the heavens decide Tenerife needs a soaking.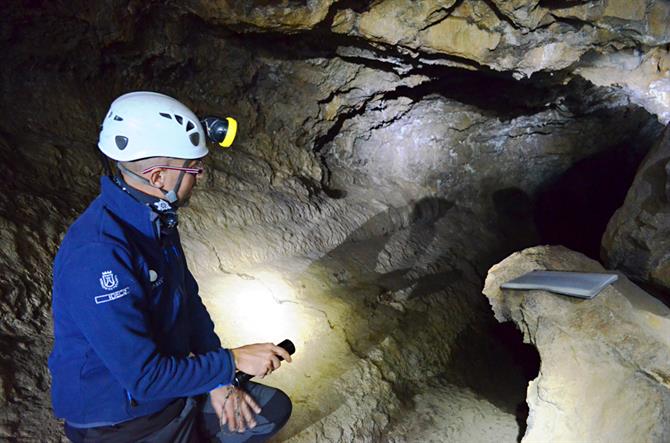 Go underground
An atmospheric, fascinating and even spooky place to stay dry if it rains is in Europe's longest volcanic tube, the 17 kilometre long Cueva del Viento near Icod de los Vinos. You don't explore the whole tunnel, only a short section and although the tunnel might be dry, the information provided by learned guides isn't. It's a lot of fun. Giant rats and mutant cockroaches used to scuttle and crawl through these pitch black tubes; I just thought it was worth mentioning that before you descend into Tenerife's bowels.
Shopping opportunity
Not so long ago tourists visiting the south of Tenerife had to head north for any decent shopping opportunities. The north still has most of the biggest shopping centres but now there are alternatives in the south like Gran Sur and super stylish Plaza del Duque in Costa Adeje, or the Safari Centre in Playa de las Américas. Designer fashion shops include familiar British High Street names as well as lesser known Spanish ones, whilst Canarian supermarket chains are generally the best places in resort areas to pick up local products (cheese, honeys, wine, mojo sauces etc.) without paying inflated tourist prices.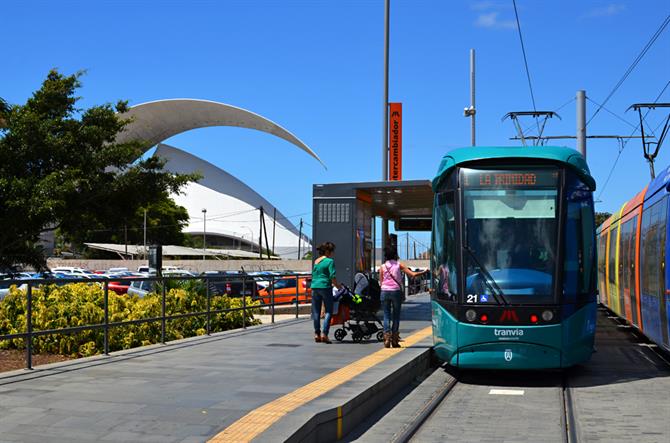 City tour
There are few things more sorry looking than a beach resort on a rainy day. Cities, on the other hand, can handle rain. Some even look more atmospheric when damp and the neon lights from shops add colour to puddles. What they definitely do offer is lots of escape routes from drizzle – whether that's shops, restaurants, galleries and museums, interesting buildings or even watching the world go by from inside a tram. The Tranvia links Santa Cruz and La Laguna, two Tenerife cities worth exploring whatever the weather is doing.
Want to know more about Tenerife's cities? Read our articles on
Santa Cruz
and
La Laguna
.
Dive under the waves
It might seem irrational, considering the end result is going to be the same, but I'm not keen on the idea of slipping into a rubber suit and slipping below the waves in the rain. Stepping into a mini yellow submarine and diving beneath the sea is a completely different prospect. It's a wonderful world down there whatever is happening up above the waves. Submarine safaris sail from San Miguel Marina in the south of Tenerife and cost from around €42 for adults.
Soak in a spa
A good way to get rid of poor weather blues is to indulge in a bit of pampering and splash out on a spa visit – jacuzzis, saunas, Turkish baths and ice temples in luxurious surroundings await weary bodies (usually in the grounds of one of the island's luxury hotels). In the Oriental Spa Garden of the Hotel Botanico in Puerto de la Cruz it's possible to travel around the world wrapped in only a towel as they have skin revitalising rituals from the Far East, North Africa, Polynesia and Japan.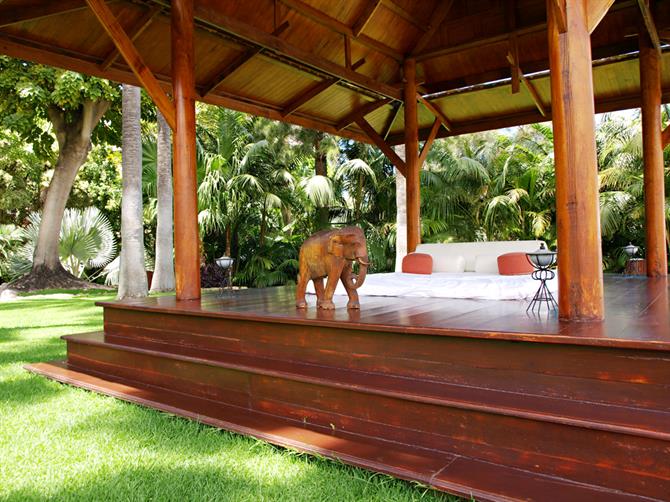 Take a tapas tour
If the timing is right, the rain will fall to coincide with one of the rutas de tapas that are held in various areas across the island throughout the year. In some places there can be 30+ restaurants participating, all offering a tapa and a drink (beer, wine, water) for €2.50 to €3. You get a passport, park yourself at one of the restaurants, eat a specially created tapa, drink, have your passport stamped and move on. After a few vinos who cares if it's raining or even snowing? If there's no ruta de tapas, make your own. Puerto de la Cruz is best for a diverse choice of tapas restaurants.
Here are some
popular tapas dishes
to look out for on Tenerife.
Visit a bodega
Use the excuse of not wanting to get wet outside by getting soaked inside and discover the best of Tenerife's wines. There are lots of bodegas in the Tenerife hills, some you can arrange a visit (Monje in El Sauzal, CHP in Candelaria) whereas others are small scale producers. At the Casa del Vino, also El Sauzal, you can taste a selection of the island's wines, visit the small museum and have tapas overlooking the Atlantic.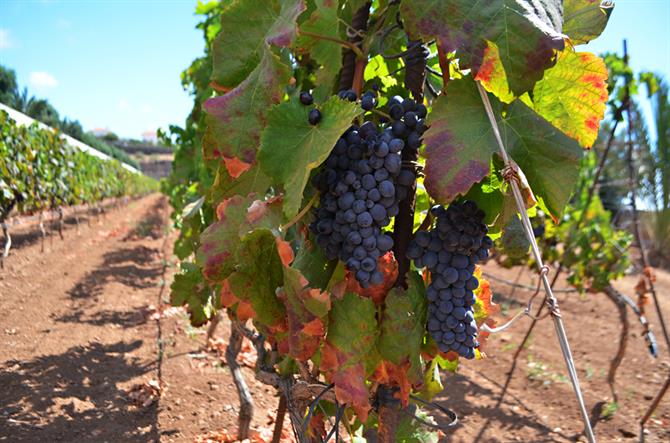 Learn about Tenerife
There are some wonderful museums on Tenerife that cover art, history, military movements, the land and even the stars. Most fun are the Museum of Science and the Cosmos in La Laguna, where many of the exhibits are interactive, and the Museum of Man and Nature in Santa Cruz where you can see real... err... dead mummies.
Go to the Cinema
Choose carefully with this one. Pop in to see the latest blockbuster at La Villa multi-cine in La Orotava and you'll be wondering why Tom Cruise sounds like a Mexican bandit. Most cinemas show movies in Spanish. Gran Sur in Costa Adeje screens a couple of mainstream films in their original language whereas TEA in Santa Cruz does the same with more 'critically acclaimed' movies.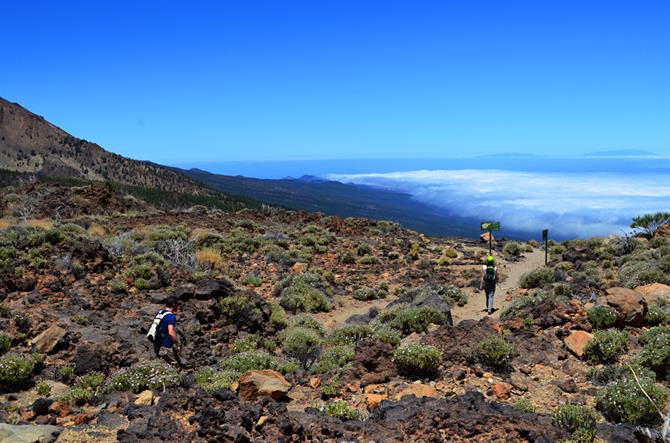 Find the sun
Those who claim it never rains in the south of Tenerife might be prone to memory erasing moments but what is more accurate is that often when it's raining somewhere on Tenerife, it's sunny somewhere else on the island. One of the most dependable spots for sunshine most days of the year is Teide National Park.
Climbing through grey and gloomy clouds into the most intense blue skies is not only an escape from the rain, it's also one of those unbelievable travel moments that never, ever loses its power to wow.
Here are ten more ideas of
things to do on Tenerife
.