We've previously covered the most common holiday rental user profiles and it's clear that families are one of the most popular.
Families have become one of the most prominent holiday rental guest types due to the facilities a holiday home can provide for families over hotels. Families are therefore a growing niche that holiday rental industry professionals might begin to consider.
You may think that targeting the advertising of your holiday home to a specific audience may cause you to lose a lot of customers. However, by tailoring your advert and offering features and services to a particular group, you can ensure that your holiday home stands out in the sea of adverts on the internet.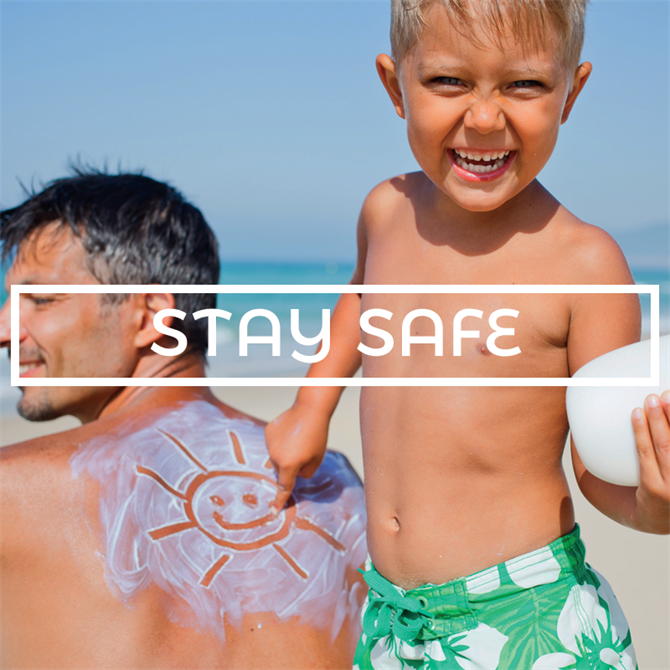 Good levels of security are one of the most highly-demanded requirements of families renting out holiday homes. Adapting your advert according to the needs of your client is essential and the security of your holiday home is a priority feature for families.
May safety be your greatest asset
The best way to increase the appeal of your holiday home for families is by increasing security extras. For family profiles, safety during holidays is considered a priority over many other features.
Make your holiday home a safe space for little children to enjoy. Try installing preventative safety measures such as portable barriers for stairs or a pool fence to prevent small children falling in. A security system to prevent theft and unexpected visits is a valuable extra too.
Consider this type of investment as a way to improve your home in general, regardless of the audience you finally attract. Having a sense of security during their stay in a holiday home is a must-have for any guest.
Let children play safely
Is the house safe? Both inside and outside? On average, families staying in a holiday home travel with 2-3 children under their care, so daily life during the holidays can often get a little out of control.
Secure the interior of your holiday home to avoid major evils. If you have fragile, potentially harmful or valuable objects in your holiday home, try to replace them with cheaper alternatives or remove them completely. Parents will also appreciate it if you remove risky objects like cleaning products which might pique children's curiosity.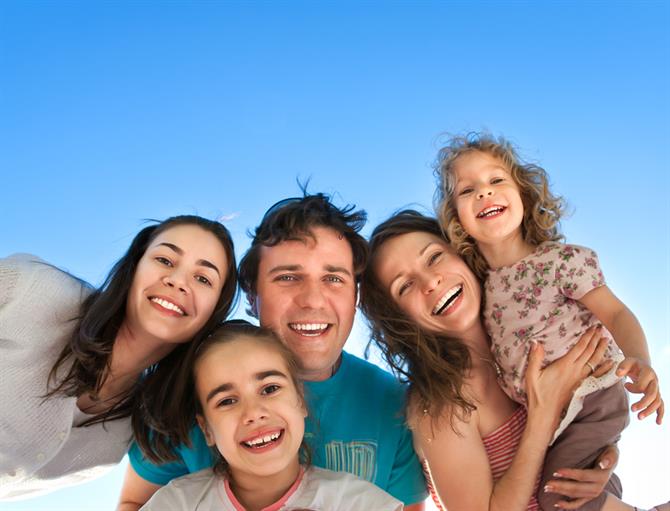 Stairs and pools are the most potentially dangerous areas in holiday homes. In order to protect small children from the danger of falling, consider installing a baby gate to prevent children from accessing the staircase.
Plan room usage and predict what families might need
For a moment, imagine your holiday home with filled with adults and children during their week of holidays. Where will the children play? Where will their parents relax? Is this area safe for playing? Does this space contain any valuable objects?
Ask yourself which areas are most likely to be used for a particular purpose or activity and set them up for it.
In addition, what extras would you offer to families staying in your house? If you provide extras such as a high chair and children's cutlery, it saves the family carrying these essentials with them and makes your holiday home just that little bit more attractive.
If you want to stand out from your competitors you can include a surveillance system or decorate a specific room just for children (painting walls, toys, etc).
Improve your advert's position
Most users are looking for accommodation that allows them to escape from the routine of their home. But, paradoxically, they also want to find something comfortable and welcoming, that makes them "feel at home."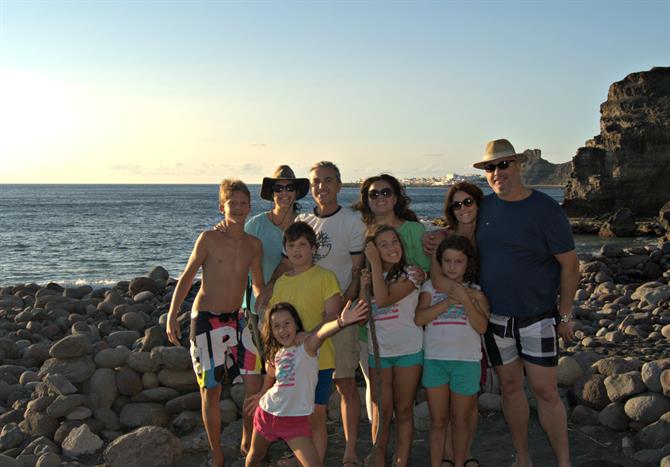 Make sure your advert highlights all the best features of your home and the attractiveness of the surroundings. Make sure your advert mentions what family activities can be done in the local area, good restaurants suitable for young children and alternative activities for the bad weather.
A nice idea is to describe a typical day in your holiday home, giving examples of things to do and ways to get the best out of your particular holiday home. Describe for example, how you can enjoy the afternoon sun on the terrace with a glass of wine, how you can play with kids in the spacious kitchen or how you can enjoy a relaxing evening on the huge sofa with a good film. Using descriptive imagery in your advert helps potential guests to visualize what staying in your holiday home might be like and could even encourage them to make their final decision.
Making accommodation suitable for families is simple. Incorporating any of the above-mentioned tips into your holiday home preparation will no doubt make your property stand strong to rival your competitors.