Gran Canaria houses 21 municipalities. Let's continue our municipal tour of the island. We covered eleven municipalites in part one and we now turn our attention to the remaining ten in part two.
San Bartolomé de Tirajana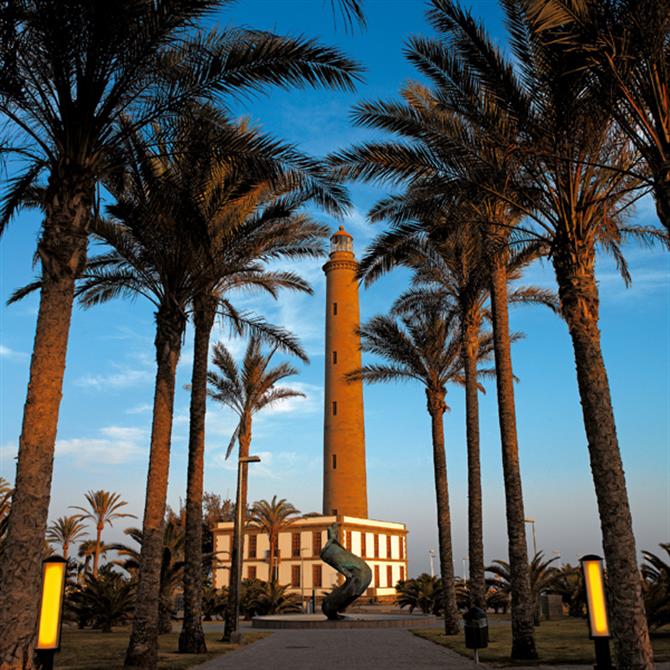 One of the most popular municipalities on Gran Canaria, San Bartolomé de Tirajana's home to the island's famous tourist resorts. The likes of Maspalomas, Playa del Inglés, and San Agustín. Where northern Europeans flock for summer, and indeed winter, sun.
But there's a completely different side to the muncipality beyond the resorts. Head inland to discover the slower-paced living of Fataga and capital, San Bartolomé de Tirajana aka Tunte. Although, families will appreciate the theme parks of Aqualand Maspalamos (water slides a-plenty) and Palmitos Park (dedicated to our feathered friends).
Santa Brígida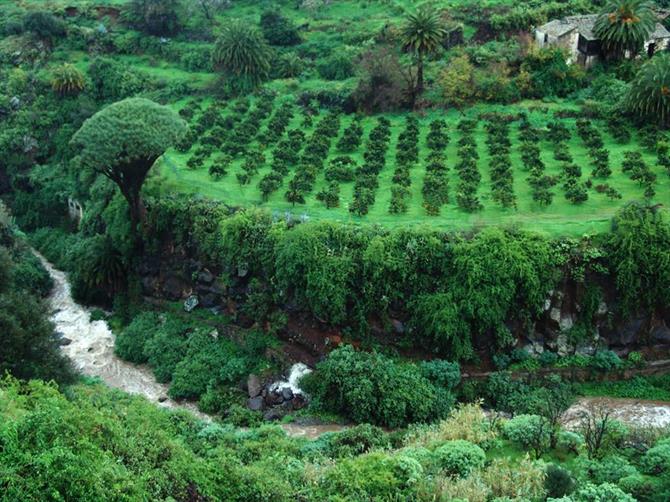 Locals commute from Santa Brigída to capital Las Palmas de Gran Canaria during the week for work. At the weekend, it's the citydwellers who beat a retreat to Santa Brígida. For its market and wide, open spaces which are popular with hikers.
Santa Brígida's also home to a number of vineyards. The fruits of whose labours you can taste at the municipality's Casa del Vino. Along with at Santa Brígida's bars and restaurants.
For more information on Santa Brígida.
Santa Lucía de Tirajana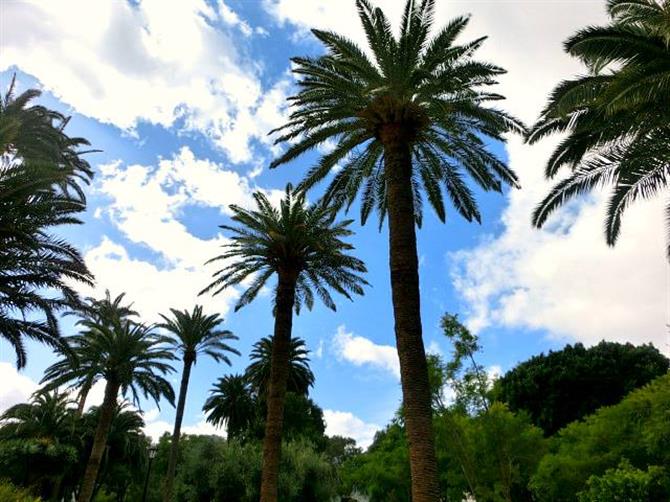 Everybody wants to hit the beach on a Gran Canaria holiday.
But if you want to expend more energy than sunning yourself on your beach towel, make your way to Santa Lucía de Tirajana's Pozo Izquierdo. This is the island's premier windsurfing beach. As well as playing home to windsurfing schools, Pozo Izquierdo hosts international windsurfing competitions.
Perhaps you prefer to limit a taste of adventure to your palate. If so, head to Santa Lucía de Tirajana's municipal capital of the same name. Where you'll be able to sample mejunje, a potent rum-based concoction which also includes cinnamon, honey, and lemongrass.
For more information on Santa Lucía de Tirajana.
Santa María de Guía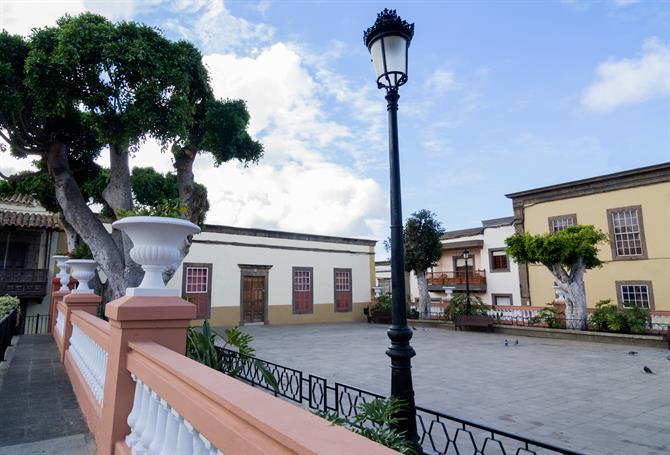 Where Santa Lucía de Tirajana's celebrated for its drink, Santa María de Guía's noted for its food. The municipality, which also boasts a capital with a compact centre dominated by traditional Canarian architecture, is a proud producer of queso de flor. This flower cheese owes its name to the fact the milk's curdled with the heads of artichoke thistles.
Surfers will love the swell at San Felipe's beach. Elsewhere, bodyboarders favour Caleta de Arriba. Although, those keen to avoid the surf altogether will prefer the natural swimming pool at Roque Prieto, easily reached from La Atalaya. That's Guía's Atalaya rather than Santa Brígida's.
For more information on Santa María de Guía.
Tejeda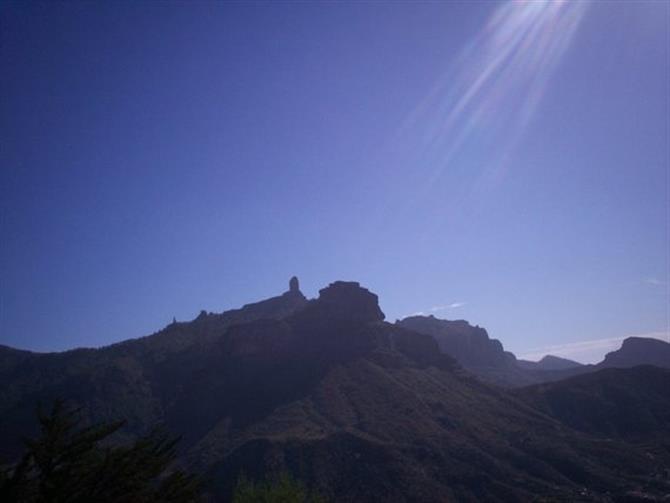 Remember to pack your camera when you visit Tejeda. There are stunning views to enjoy, even if you confine your stay to the white-washed municipal capital. If you're more adventurous, you might like to hike to Roque Nublo. Cloud Rock is one of the island's landmarks.
Tejeda organizes one of the island's main festivals. The locals celebrate the blossoming of the almond trees with the Fiestas del Almendro en Flor. As well as making good use of almonds in traditional desserts and pastries.
For more information on Tejeda.
Telde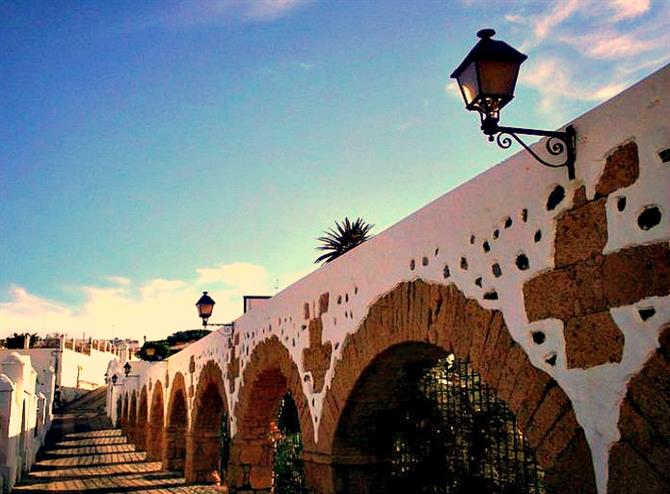 Las Palmas de Gran Canaria wasn't founded until 1478. If you're looking for the oldest city on Gran Canaria, and indeed on the whole of the Canary Islands, it's easterly Telde. The municipal capital was established by papal decree, way back in 1351.
To step back in time on Telde, visit the historic neighbourhoods of San Francisco and San Juan. If you're a keen diver, head to Tufia beach whose calm seas offer the perfect base for an underwater adventure. Which is also home to a chiringuito, offering a great open-air bar experience.
For more information on Telde.
Teror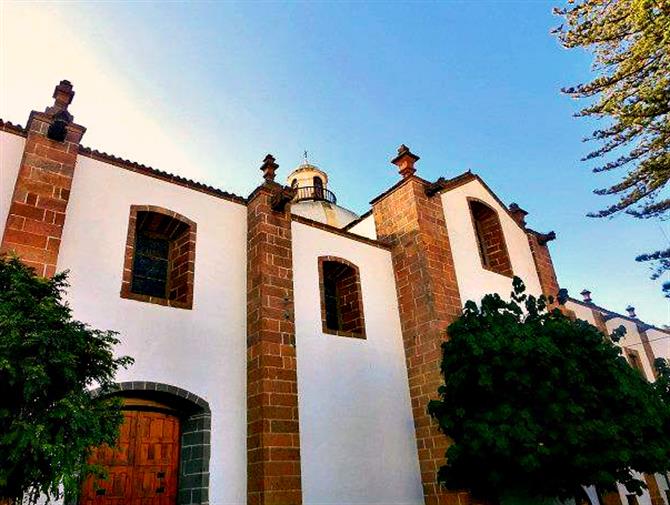 Ticking all the boxes, that's Teror. Its cobbled streets transport you back to a newly Spanish Gran Canaria. Following the 15th-century conquest.
The religious heart of the island, its September Fiestas del Pino see pilgrims from near and far pay tribute to the municipality's patron saint. If you're looking for peace and quiet, head to the Finca de Osorio. This rolling estate is a popular barbecue/picnic spot with the locals.
For more information on Teror.
Valleseco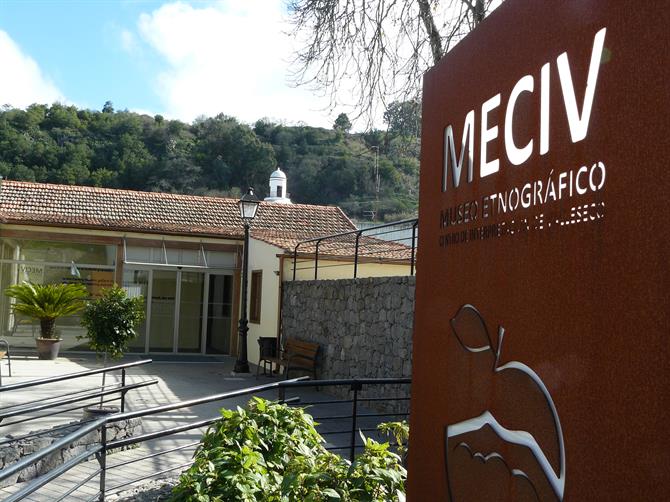 Just up the road from Teror, if travelling from Las Palmas de Gran Canaria, you'll come across Valleseco. Your first port of call should be the Oficina de Turismo where you'll meet friendly Carmen Delia Angulo.
Valleseco's tourist information office's housed in the Museo Etnográfico Centro de Interpretación de Valleseco. This fun museum allows you to get to grips (literally) with Valleseco. Next door, you'll find EcoValles, one of Gran Canaria's top 10 markets.
Valsequillo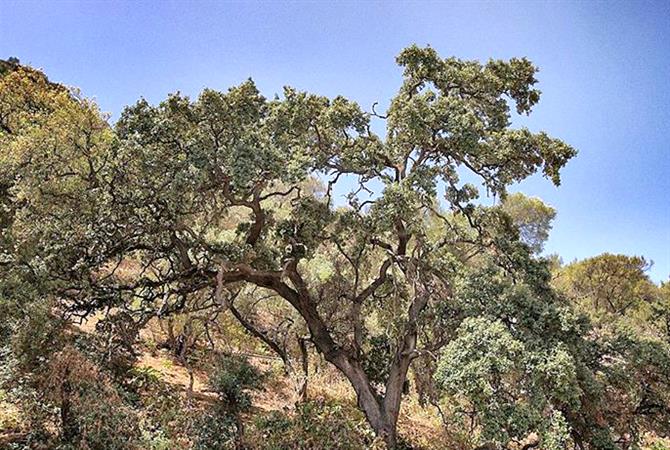 You won't go hungry in the east of the island's Valsequillo. Seeing as their restaurants serve the heartiest meals on Gran Canaria. Perfect for refuelling after a hike in the likes of the Barranco de los Cernícalos (Kestrel Ravine), as pictured above.
Like Tejeda, almond trees dominate the local landscape. Time your visit to see them in bloom. Where you'll also be able to enjoy Valsequillo's very own Fiestas del Almendro en Flor.
For more information on Valsequillo.
Vega de San Mateo
Neither should you forget packing your hiking boots if you make the trek to Vega de San Mateo, in the centre of the island. For a more leisurely journey, traipse around San Mateo's famous weekend market. The Mercadillo Agrícola Artesanal de La Vega de San Mateo's a great place to satisfy your cravings when the munchies hit.
For more information on Vega de San Mateo.